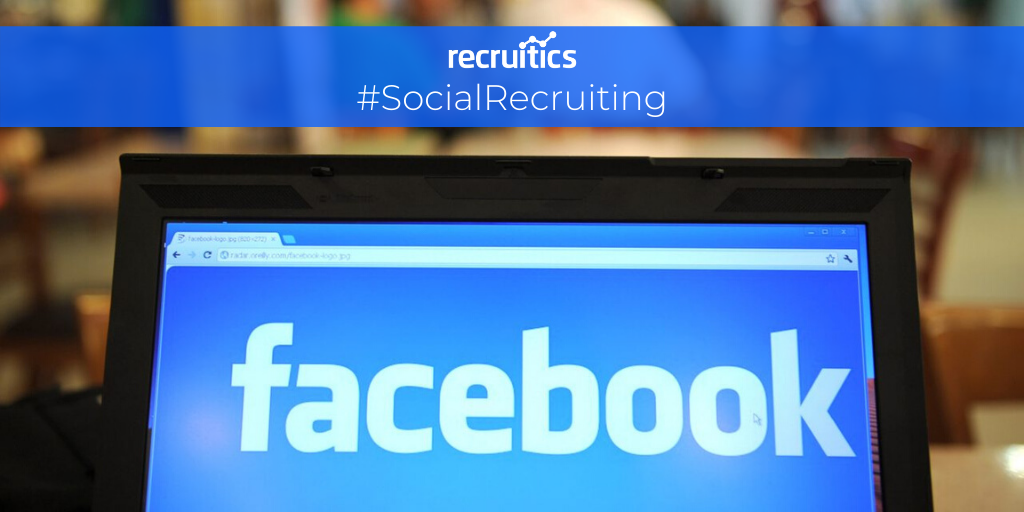 For a while now, HR departments have adopted Social Media for recruitment. When you think of Social Recruiting, LinkedIn automatically comes to mind. Indeed, LinkedIn is the most popular Social Channel used for talent acquisition (see infographic at the bottom of this post). However, using Facebook as a social media recruitment tool is growing in popularity.
Since now we have a Facebook job search feature, I thought it might be helpful to highlight a few examples from companies that have integrated Facebook into their recruitment marketing strategies.
TOP 10 FACEBOOK RECRUITMENT STRATEGIES
An initiative from Walt Disney Company on their careers Facebook page where they highlight the veterans that work for the company. That shows they value Veterans recruitment.
We all know how important referrals are for talent acquisition – DaVita takes it to Facebook reminding the existing workforce to refer their friends. Can the design be a bit better and effective? Yes! – but the idea is there.
Verizon uses different apps on their careers Facebook page to reach different groups: Military, Experienced & Students. Yes, we know when you click on the app, the layout could be a bit better, but again, the idea of focusing the message to the different audiences counts.
The Adidas Group has several Global programs highlighted on their careers Facebook Page apps.
Ernst & Young Middle East careers post Q&A with their employees on Facebook. How awesome is that? Think of the impact of this one for those potential candidates researching Ernst & Young as an employer – not only in the Middle East, but throughout the world.
Are you going to have a online presentation or webinar on working for your company? Why not do it on Facebook? Marriott does it!
So your company is at all these recruitment events and job fairs…Why not let everyone know where you will be and when you will be there. Accenture has a great example of a calendar of events on their Facebook careers page.
8- JOB SEARCH APPS
You can search for a job and sometimes even apply for one without leaving Facebook. Some companies offering such apps are Work4Labs, Jobvite, BranchOut and others.
9- FACEBOOK POSTS
A photo is worth a thousand words, isn't it?
DaVita wants to get employees involved and are using Facebook to get that accomplished.
10. PROMOTE CORPORATE CULTURE
How about being playful and giving the company some personality?
DOES SOCIAL RECRUITING PRODUCE RESULTS?
What's special about this post, you ask, well… I had to 'insert a shameless plug here'. CH2M HILL is a client and the post above generated more than 15 candidate applications in hours. Yes, likes and shares are great, but applications are better. (Data collected by tracking url through their ATS.)
By now, I am sure you are not skeptical about Social Recruiting, but if you are still on the fence, the infographic below by Jobvite (uses Jobvite 2012 Job Recruitment Survey data) will make a believer out of you.
Do you have great Social Recruiting examples of what companies are doing on Facebook? Share them with us on Twitter!
Posted by Adriana Kevill

Adriana is no longer with Recruitics. During her time with us, she utilized her 20+ years of marketing experience to execute on corporate marketing initiatives and digital strategies for Recruitics. An innovator at heart who is rarely satisfied with the status quo, Adriana is responsible for helping to build two departments from scratch, spearheading the development of our Search Marketing and Social Media teams. By helping clients from several industries (financial technology, engineering, healthcare, etc.), she offered distinctive insights on recruitment marketing strategies, challenges, and opportunities. Adriana's prior experience in the localization industry also gives her a unique perspective into different cultures and international business. In addition to her passion for marketing, Adriana also loves chocolate, lattes, sandy beaches, and traveling the world.The "why not?" attitude that stems from her fiery personality combined with the fact that she is seldom satisfied with the status quo, enabled her to build two departments from scratch: Search Marketing and Social Media. By helping clients from several industries (financial technology, engineering, healthcare, etc.), she is equipped with a distinctive vantage point on recruitment marketing strategies, challenges, and opportunities. Getting personal: • Incurable chocoholic • Small talk defiant • Lover of lattes, flip-flops and white sandy beaches • World traveler • Wine over beer • Admirer of great art and design • Crazy mom in beta • Professional observer enthralled by the 'social' web