Recruitics REACH™ Overview
What is REACH™?
REACH™ is our most advanced programmatic buying platform that makes it easy to buy media across our entire network of job sites.
Why use REACH™?
REACH™ delivers the lowest cost-per-applicant (CPA) possible for your jobs. Other networks can deliver applicants on a pay-per-applicant (PPA) basis, but REACH™ gives you the opportunity to save even more. With REACH™ you get the efficiency of PPC without the hassle of managing dozens of vendors yourself. And unlike other networks, REACH™ is fully source transparent. With REACH™ you'll be able to easily see exactly which job sites are delivering applicants in Recruitics Analytics, our FREE analytics product for your career site.
How does REACH™ work?
REACH™'s buying algorithms use aggregate data to understand and predict how jobs perform. Reach constantly adjusts job distribution and sponsorship patterns based on multiple factors, including vendor quality scoring, job category performance and individual job history.
How do I get started?
REACH™ requires a prepaid monthly budget and a minimum commitment of two months.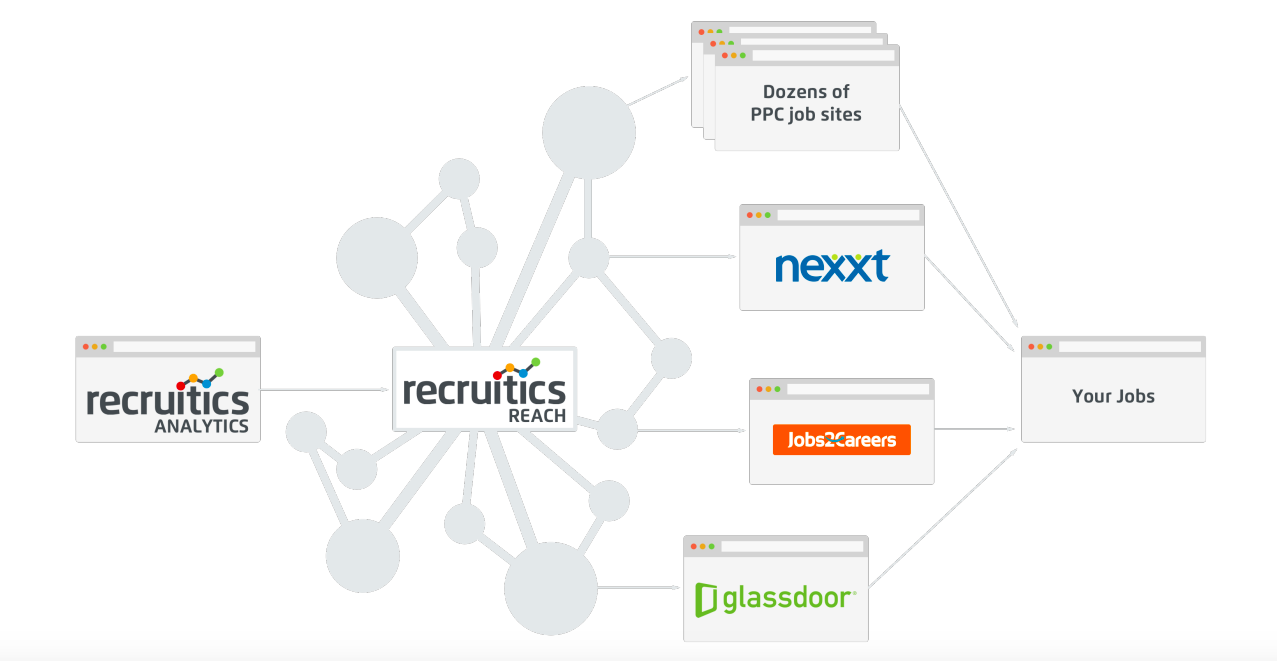 Want to learn more about Recruitics REACH™? Contact us today to setup a time to chat: