The Ultimate Guide to Recruitment Marketing Analytics
Recruitment marketing analytics can help you better understand your talent acquisition efforts and identify areas of your current strategy that could use improvement. However, before your analytics can tell the story of your current performance and how to improve it, you must first understand which key performance indicators (KPIs) to look for, and how they're measured.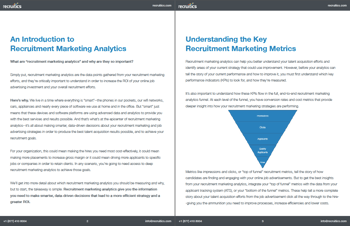 Complete the form on this page to download this free eBook. Get all the information about the data you need to understand and optimize your job advertising strategies.