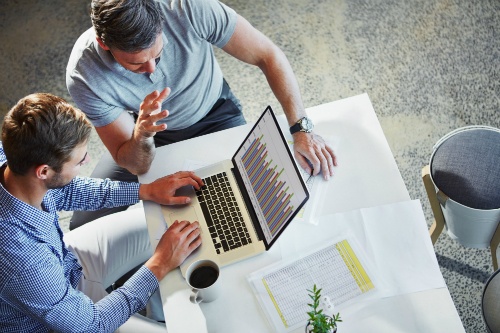 If you're finding it more difficult to hire today than ever before, take solace in that you are far from alone.
In fact, according to the most recent survey from the Society of Human Resource Management (SHRM) two-thirds of organizations hiring full-time staff indicate they are having a difficult time recruiting for job openings.
Part of this problem lies in the ever-evolving way by which we recruit. As we all are aware, the shift from newspaper classifieds to online job advertisements over the last decade hasn't always been the easiest of transitions.
With that said, problems breed solutions and many of those solutions for HR and talent acquisition professionals have come in the form of recruitment advertising technologies.
Read on to get a better understanding of three key trends that are driving this need for recruitment ad tech innovations.
Which Trends Are Driving the Need for Innovation in Recruitment Advertising Technology?
The skills gap is exacerbating the war for talent:
While the future of the economy under any new administration is a bit unpredictable, the last 75 consecutive months of jobs growth has added more than 15 million jobs to the economy--and we can expect more of the same in the immediate future. The problem, however, lies in where these jobs are being created, often in highly-skilled sectors where job seekers are few and far between. This skills gap has certainly contributed to the difficulty in hiring because it has created a highly-competitive job seekers' market. Recruitment advertising technology has found a solution to this by allowing big data collections to be distilled into insights that help businesses understand which employment sites their ideal candidates are using, what it should cost to acquire a quality applicant or to make a hire, and to optimize against that data. In many cases, this has lead to the development of End-to-End recruitment analytics products that can integrate with Applicant Tracking Systems (ATS) in order to combine top- and bottom-funnel metrics. This gives HR and talent acquisition professionals a better understanding of their online job advertisements and thus, more control over their online job advertising efforts.


Recruitment as marketing is no longer negotiable:
As mentioned in the trend above, the competition for top talent is fierce. Given the fact that job seekers often hold the power in today's recruitment space, marketing can, in fact, be the difference between whether or not you make a hire. As a result, we've seen many HR and talent acquisition professionals begin to coopt marketing best practices--a necessity for success today. Of all the marketing tools recruiters can "steal," the ability to execute a diversified job advertising strategy across multiple vendors just might be the most valuable. Unfortunately, this is incredibly time-consuming and rarely easy… which is where technology comes into play. The need to efficiently and effectively advertise jobs online has lead to technologies that can consolidate the distribution and management of these media types into single-dashboard solutions--not to mention they often go as far as to consolidate all vendor data, as well. Furthermore, the ability to leverage programmatic buying technology for recruitment has lead to the ability to automate job advertising strategies, thus reducing the overhead associated with it, and lowering costs.
Job slots have become a pain point:
One of the most popular media types used to advertise jobs online is performance-based media, such as the pay-per-click or pay-per-applicant models. However, many HR and talent acquisition professionals have also found job slots--such as those used on popular sites like LinkedIn and DICE--to be extremely useful. Unfortunately, the nature of job slots makes them incredibly difficult to monitor and manage properly, especially at volume. Those in charge of job slots understand that, unlike performance-based media, with job slots you must constantly monitor their performance to understand when it's time to replace old jobs with new ones. As a result, we have technologies that now offer capabilities, such as Job Slot Optimization, that can provide important analytics and optimizations comparable to performance-based media. And, not only do they offer the analytics that are necessary for recruitment in today's market, but they can also provide automation features that take the heavy lifting out of managing job slots.
When it comes down to recruiting in 2017 and beyond, you can expect to face a number of difficulties and obstacles. Luckily, there are also a number of new and emerging technologies that directly address the frustrations that many HR and talent acquisition professionals have with the current state of recruitment.
Recruitics can help, too. Sign up for a demo today to learn about how our programmatic job advertising technology can help you better understand and gain more control over your recruitment marketing efforts.