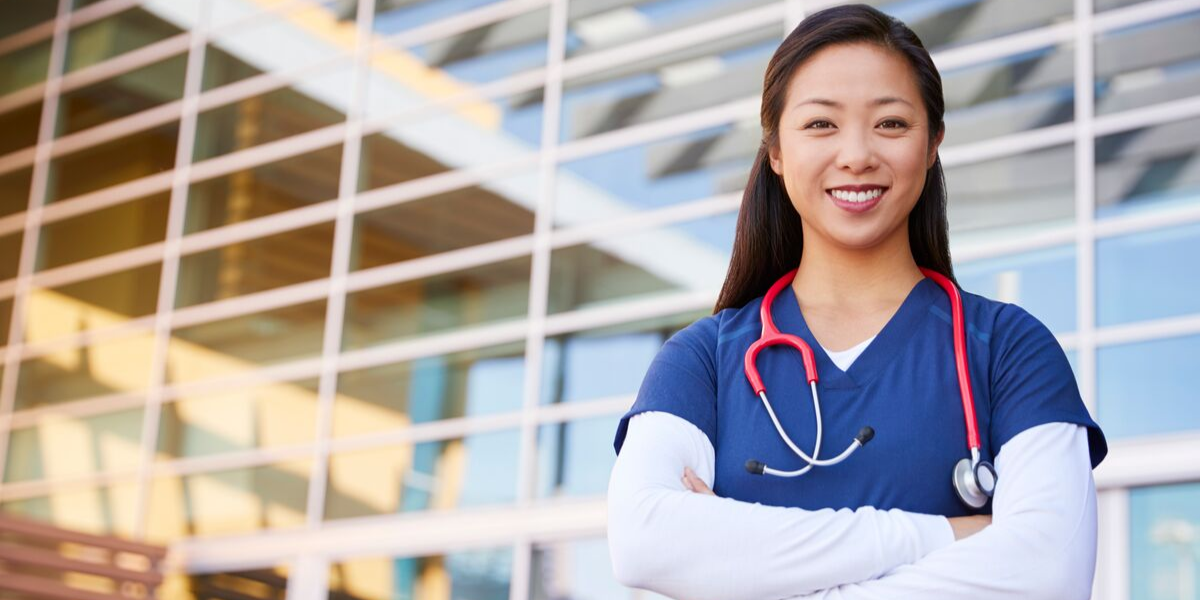 If you've ever had the pleasure of trying to recruit experienced Registered Nurses, you know how challenging it can be.
The most recent Bureau of Labor & Statistics report lists that there are currently 2.95 million employed Registered Nurses in the United States (I know, not nearly enough!). In 2019, we are seeing an unemployment rate of 1.3% for professionals in this occupation. Keep in mind, if you are in a more populated metropolitan area, you'll see unemployment rates for RNs under 1%.
Luckily, there is hope. From consulting with Nurse Recruiters for 15 years, I've picked up a few tactics that can be added to your RN recruitment strategy. Here are some to consider:
1. Not All Nurses Are the Same: Understand the Differences Between Nursing Specialties
There are over 100 nursing specialties, and although many of them overlap, most do not. It's to your advantage as a recruiter to understand how they differ and how experience in one specialty can be applied to roles in other specialties. Here's a resource that guides you through over 100 nursing specialties so you can "talk the talk".
How can you find quality nurse candidates in specific specialties? Search the internet for associations that are specific to their specialty. Ask your currently employed nurses for professional web sites they use as resources. Ask the hiring manager where they find the best candidates for the role(s) you are hiring for.

2. Advertise and Market to Nurses in Your Backyard Before Reaching Out Nationwide
Don't think that just because you're one of the big hospitals in your area/market that the best candidates are going to automatically seek you out. On the flip side, don't think because you're a smaller healthcare facility that the big hospitals are going to automatically get all the best nurses. Your top-performing and most loyal hires reside locally in your backyard.

3. Boost your Nursing Recruitment Campaign by Adding Products that Reach Passive Job Seekers
Job postings offer recruiters a quick and easy method to place your job opening in front of active job seekers. However, how do you reach nurse candidates who are willing to consider a career move to a new employer but are not actively searching for jobs? Here are a few ideas that you can add to your recruitment marketing campaign that can do just that:
1. SMS/Text Campaigns: These can be tricky but can pay off tenfold. First, understand the law (research "Double Opt-in"). Some third-party vendors offer these services and have already done all the legwork. You may think that this method is intrusive. It is, but it also works very well—especially when communicating with millennials.
2. Programmatic and Re-targeting Displays:
Create pop-up banners on sites your candidates visit. Amazon does a great job of this! Have you ever left an item in your Amazon shopping cart and then all of a sudden almost EVERY other website you visit has web banners with images of that exact product? I'm sure for 99.9% of you out there, the answer is "YES". Well, by identifying a person's IP address, DSPs (demand-side platforms) can serve up specific ads to specific internet users. Re-targeting displays/banners can be served up to candidates who have visited your career site but have not applied for a job opening.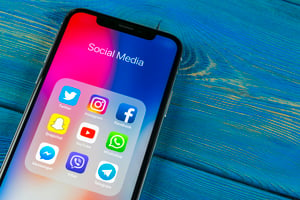 3. Social Media: Love it or hate it, social media can be utilized for maximum impact. Understand your EVP and Employer Brand! Leverage it to connect with candidates on a personal and social level. How do you get them to engage? Create meaningful and relevant content—videos, photos, contests, and surveys—or provide them with free resources (e.g. education, events, activities, and info-graphics).
4. Targeted Email:
Deliver your exclusive recruitment marketing message directly to candidates' inboxes.
5. Sponsored E-Newsletters:
Partner your recruitment marketing message with content that gets delivered to candidates' inboxes
6. Add Pictures & Videos
Sending pictures and videos upgrades an SMS to an MMS (Multimedia Messaging Service) where there's a visual sent along with the message. Don't send something random. Make sure the picture or video has context in the message. Also, beware of poor-quality videos. Each phone service has limits on the size of files they can receive. Most videos will need to have the file size reduced, which will reduce the quality of the video. Make sure that the video is still high-enough quality to be able to send. If the video is grainy or slow, it will be a poor experience for the user. In these cases, it's better to opt for a picture instead.
4. Analyze Your Data
Before asking other employers what works for them, first understand what works for your organization.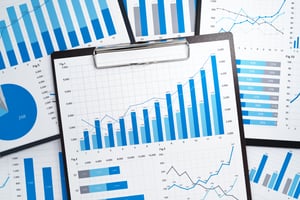 Spend some time and analyze your data. Are you using tracking tags to source applicants and hires back to the media source where they found your job posting? Do you ask new hires how and where they learned about your job opening? Do you ask them what media sources (both professionally & personally) that they use? Look at which states your new hires are coming from and focus on those in your recruitment marketing plans.
5. Update Your Employee Referral Plan (ERP)…and let your employees know about it!
Utilize your current employees and Employee Referral Program (ERP). Employee referrals often provide the least expensive hires, and they tend to stay employed with you for a longer time. Here are 8 reasons to kick your ERP into action.
Nurses know other nurses! Offer your employees cash or other gift incentives to refer family & friends to apply for open positions. ERPs can have themes that get employees excited about making referrals. Win a cruise! Trip to Vegas with a Visa gift card or tickets to Celine Dion? Why not!
Make sure it's mobile-friendly! Nurses are always on the go and have their smartphones with them, so make sure your ERP is mobile-friendly.
6. Partner with Nursing Schools
Grow your pipeline of new grads (sometimes training new grads is easier than training experienced RNs). Want to hire millennial RNs? Consider offering a student loan repayment program.
7. Be Available
Provide your contact info so nurse candidates can call, email, and text you. The most successful recruiters do more than fill requisitions. They are mentors and resources for candidates—whether they hire those candidates or not. They pick up the phone, text, network online and in-person, and connect candidates to other recruiters at other organizations if theirs doesn't have the right opening or the culture isn't the right fit for the candidate. They take the time to speak to new graduate RNs even though they may not be hiring new grads. Be that recruiter and be loved by ALL candidates!
Nurse recruitment will always be challenging even in a "favorable" employer market. However, by following these best practices, you'll be improving your chances of success. Remember: In the heart of every nurse lies a sense of compassion and caring that propels them to succeed in caring for their patients. Treat them with respect and not as a number or object that fills a requisition. Nurses are the backbone of our healthcare system, and there's a reason why they continue to be ranked #1 as the most trusted profession in the U.S for the last 20 years straight.
In the wise words of Florence Nightingale, "Nursing is an art: and if it is to be made an art, it requires an exclusive devotion…the finest of Fine Arts." As much can be said of nurse recruitment. So, devote time to refine your art. Craft your tactics and illustrate your vision. Instill your art in others who surround you and inspire them to achieve greatness, and of course, become your next hire!
What other ideas would you add to effectively attract and hire RNs?
--
What tips would you add? Let's talk! We're happy to help you navigate through your campaign—just give us a shout.
Posted by Clare Hovland

Clare Hovland is no longer with Recruitics. During his time with us, he was a client strategist who spent his days helping clients design and implement recruitment-focused digital marketing campaigns. He enjoys working on special initiatives and analyzing campaign results. Outside of work, Clare enjoys time with his family (Sunday Night Wrestlemanias with his 4-year & 6-month old daughters are a regular occurrence), summer salmon fishing trips in Alaska (where he grew up), and skiing powder days on Mt. Hood.