Integration Enables End-to-End Recruitment Analytics to Aid Talent Acquisition Efforts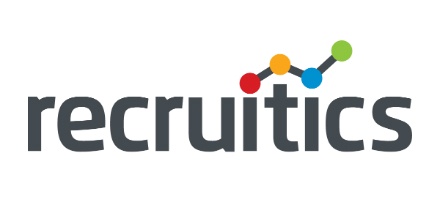 NEW YORK, NEW YORK--Recruitics, a leading provider of recruitment marketing analytics and automation solutions, announced its integration with Bullhorn®, the cloud computing company that helps relationship-driven organizations transform their businesses. With this streamlined integration, Recruitics can reliably identify the source and cost of each job and connect that data to each stage of the Bullhorn candidate workflow, from the initial click through to the final placement.
Those who leverage Recruitics and Bullhorn together can also use job-level data combined with real-time metrics and insights to optimize the performance of all of their jobs through a single, easy-to-use interface. In leveraging this technology, recruitment leaders have a tool which consolidates vendor management and job distribution, while programmatically changing the behavior of their marketing spend for improved ROI.
"We're very excited to announce this integration with Bullhorn," Recruitics CEO Josh Gampel said. "Our mission is to make it easy for our clients to better understand and optimize their recruitment marketing strategies and to help them find great talent in the process. By completing this integration, we're offering Bullhorn users one of the most powerful recruitment marketing tools available on the market today."
The direct integration with Bullhorn allows Recruitics to pull open job records directly from Bullhorn, so users can programmatically advertise, optimize and track their performance on leading job boards and aggregators.
It also enables Bullhorn users to implement Recruitics' recruitment marketing optimization technologies with their expert agency services and provides access to End-to-End Analytics™, which allows users to measure the ROI of their online recruitment efforts all the way down to the placement or hire. This creates increased visibility into which job sites deliver the most quality candidates, at the best cost, for each role.
"Harnessing the power of analytics helps recruiters make even faster and smarter decisions in sourcing job candidates," said Nina Eigerman, Bullhorn's vice president of alliances and business development. "Integrating Recruitics with Bullhorn enables customers to strategically deepen their efforts to identify and secure top talent and achieve their recruitment goals."
For more information about the Recruitics and Bullhorn integration, including registering for a demo, visit http://bit.ly/2kaBmiz.
---
About Recruitics:
Recruitics provides recruitment marketing analytics and automation solutions that makes it easy for companies to achieve amazing results from their recruitment advertising efforts. Founded in 2013, Recruitics works with the nation's largest corporations, staffing agencies, and job boards to drive more applicants to their online job postings, hire great talent, and meet their recruitment goals. Recruitics also partners with a number of other ATS systems in the US to provide seamless integration and tracking. The company is headquartered in New York City, NY and is privately owned and operated. You can find Recruitics online at http://recruitics.com/ or follow @Recruitics on Twitter.
About Bullhorn:
Bullhorn is the global leader in CRM and operations software for the staffing industry. More than 7,000 staffing companies rely on Bullhorn's cloud-based platform to drive sales, build relationships, and power their recruitment processes from end to end. Headquartered in Boston, with offices around the world, Bullhorn employs more than 600 people globally. The company is founder-led and backed by Vista Equity Partners. To learn more, visit www.bullhorn.com or follow @Bullhorn on Twitter.