The best tech powered by the best people.
Need candidates for hard-to-fill jobs? Or more volume in your talent pipeline? Or both? We are ready to help. Our award-winning programmatic job advertising technology targets your ideal candidates, distributes your jobs to an extensive network of partner websites, and gets you the applicants you need using a performance-based (pay-per-click or pay-per-application) approach, giving you more control of your recruitment advertising budget to get the best ROI.
Our campaigns are backed by the support of the world's largest programmatic job advertising team, ready to analyze the data behind every job and make custom optimizations.
The results? More candidates for the right jobs.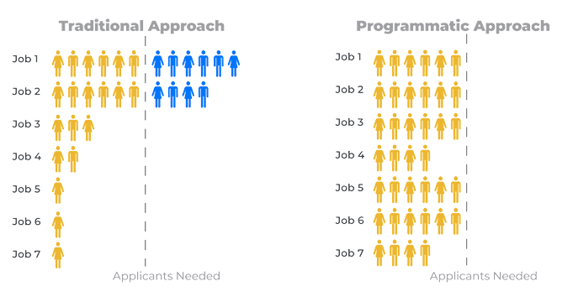 Fill out the form to get in touch with our programmatic experts!