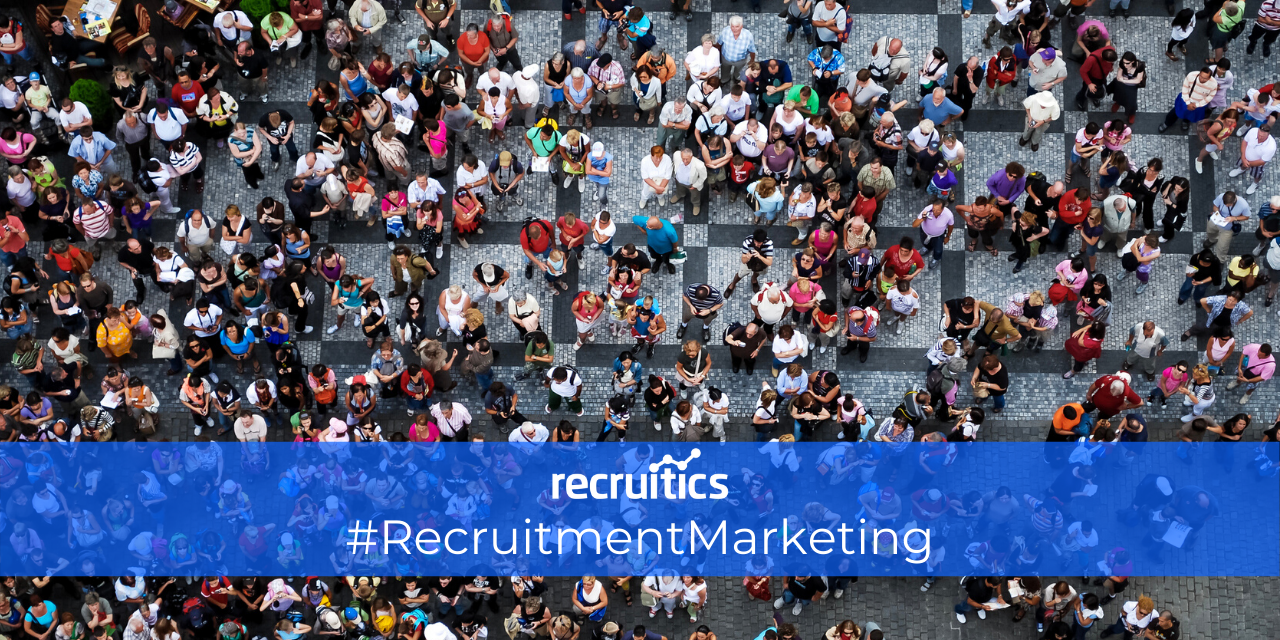 As an active participant in the recruitment marketing sphere, I have had both the privilege and the challenge of working with clients who continually have high-volume hiring needs. As the unemployment rate shrinks and companies start pulling out all the stops to get a leg up on acquiring qualified talent, what is a company to do when they need to hire, especially in high volume?
Fear not! I have a couple tips and tricks to share that will help orient you and your company toward successful high volume hiring.
3 Steps to Successful High-Volume #Hiring. #Recruitment [CLICK TO TWEET]
STEP 1: DISCOVERY
Here are a couple questions you should ask yourself before you start building a plan:
What is your brand presence and reputation?
How prevalent is your company's brand in the markets you are looking to hire in? If a market has little to no saturation of your company brand, then you should consider building a plan that centers around branding and visibility to warm the market up. Job seekers are more likely to apply for a job with a specific company if they experience multiple touchpoints before they apply (I'll talk about this more later).
This then brings you to your company's brand reputation. Knowing your company's strengths and weaknesses can make or break a hiring push. According to data collected by Glassdoor, 70% of job seekers turn to their site to read reviews on a company before making a career decision – if a company's brand presence is weak or if they have any PR issues, it is pivotal that a company factors that into their branding for an upcoming hiring push. If you are able to acknowledge the areas for improvement and highlight the areas where your company shines, then you won't be working against your own efforts. Do you have a great new office space? Does your company offer competitive employee benefits? Lead your branding with those highlights!
Where are your ideal candidates and how can you target them effectively?
It's important to identify where you should be finding talent by conducting some labor market research. Do you know where job seekers would be commuting from to your office? Do you know if they are searching for a job on a desktop or their mobile device? Do you know if your company's compensation is competitive with similar roles in the area? Labor market research will help you answer all these questions. There are countless labor market analysis tools out there that can help provide you will this information on a market-level basis, like EMSI Analyst or Talent Neuron. Knowing your audience is the best way to prepare a thoughtful hiring push with effectively targeted media. From this point, you should be able to identify what type of budget your company will need to reach this market.
STEP 2: OUTREACH AND IMPLEMENTATION
Now that you've identified your company's brand perception and the audience that you will be marketing your roles to, it is time to start launching some media! It shouldn't be a secret that the most effective way to find applicants is by creating a good media mix; your recruiting efforts should contain a good combination of branding, visibility, social, direct outreach and sponsored job ads. Here are a handful of media items that I have found to be successful.
Generalist Job Boards: If you're not advertising your requisitions on big boards like Indeed, Monster or ZipRecruiter, then you are missing out on a huge chunk of job seekers! Indeed sees an average of 225 million unique visitors per month. You definitely want to make sure that you're getting a piece of that pie by posting and sponsoring your jobs there.
Niche Job boards: Sometimes the big generalist boards don't quite give you the qualified candidates you are looking for, and niche boards can help fill those cracks. Although one-off postings might come at a premium, many niche boards offer job slots for fixed periods of time, which make much more sense financially. Many are now offering career site scraping capabilities as well, which can automatically scrape jobs from your site to fill those job slots – less work for your recruiters! Plus, your company can often receive free value-adds as part of longer-term contracts with certain niche boards, like features in social media posts, newsletter shout-outs, featured job add-ons, etc.
Paid Advertising on Social Networks: Facebook and LinkedIn are fantastic places to reach passive candidates. It's a different way of reaching an audience that isn't actively searching for a job, and it's a great catalyst for driving more awareness to your company's social profiles. While organic posts might seem to suffice, the truth is they will most likely be lost in your target audience's feed unless you put some budget behind them. Paid ads allow you greater capability to target a relevant audience in the areas that you need to hire in. The chart below from Social@Ogilvy shows the decline in Facebook organic reach.
Banner/Display Ads: Based on various studies conducted by the Nielsen group, it is generally understood that it takes anywhere from 3-10 touchpoints before a candidate decides to apply for a job. Your company must appear in front of candidates as much as possible in order to drive a conversion. Display ads are a great way of doing just that, as it ensures that candidates will see reminders of your company while they are surfing other sites on the internet.
SMS Text Message Campaigns: Now that virtually everyone has a phone, especially one that has the capability to search the internet, sending a text campaign is a great way to immediately direct a recipient toward your open jobs. Based on a survey conducted by If you utilize tools like Textrecruit, you can easily send out mass text message alerts to individuals about your job openings and respond to them in one convenient dashboard.
Application Short Forms: According the Appcast 2018 Recruitment Media Benchmark Report, 44.8% of job seekers in 2017 who clicked on job ads were using a mobile device. In addition, 30.4% of all 2017 applications came from a mobile device. Year over year we see trends increasingly favoring mobile devices, which means it is important that your company makes it easy for mobile job seekers to apply to your jobs! Application drop off increases dramatically when applications are long and/or not optimized for mobile devices. One of the best ways to avoid this drop off without having to overhaul your whole application process is to utilize a short form application – lots of short form vendors like Yello make sure that their forms are optimized for mobile use. Short forms typically have less fields to fill out, don't require attachments like resumes (which many mobile users don't have readily available) and ask the basic qualifying questions that would help you determine if the candidate meets the requirements.
In-person Job Fairs: When in doubt, go local! Believe it or not, job fairs are a great way to bring massive amounts of talent to talk directly to hiring managers. With offerings like Jobcase Event Promotions and Indeed Hiring Events, it's wildly easy to generate hundreds of RSVPs to your events and follow up with individuals afterward, even if they didn't show up in person!
Search your ATS: If your company is like any other company out there, you probably have a bunch of former applicants already sitting in your ATS that would be perfect to re-evaluate for your high volume hiring. There are lots of tool these days that layer on top of your ATS that help search and mine through the data to fill your open roles, like Crowded Refresh, CareerBuilder Talent Discovery and Arya.
STEP 3: CONSTANTLY RE-EVALUATE YOUR PROCESS
Once you have decided on your media and launched, make it a priority to check in on the performance data of all your campaigns so you know what is and is not working. If you find your display ads aren't generating that many conversions, but your SMS campaigns are working really well, move your budget around to accommodate. If you see a bunch of individuals not finishing the application process, look into how you can shorten the application or even utilize a short form to fill the candidate funnel. This is also a great time to look at your hiring process and see if you're turning around qualified applicants into full-time hires in quick and efficient ways.
You can learn more about using a recruitment marketing dashboard to measure your efforts here.
—
Have you run a successful high-volume hiring campaign? Leave a comment or tweet us and let us know what worked for you and your company! Need help? Give us a shout!
Posted by Julianne Neuweiler