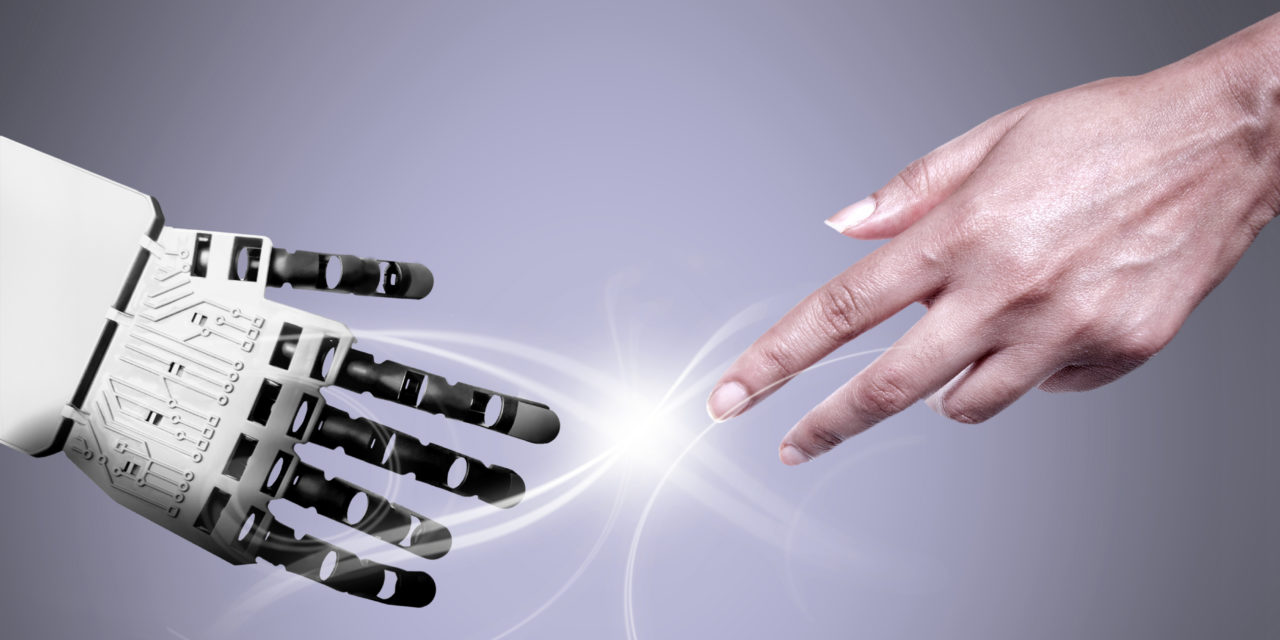 ar·ti·fi·cial in·tel·li·gence | According to Webster's Dictionary, the simplest definition of artificial intelligence is the capability of a machine to imitate intelligent human behavior. Since AI is one of the hottest buzzwords in our industry, let's take a look at the role AI plays in the recruitment process.
Recruiting is about relationships.
According to Undercover Recruiter, the top characteristics of a great recruiter are:
Confidence
Good communication skills
Approachable demeanor
Good listener
Strong sales skills
Target driven
Good at multitasking
Patience
AI is not ready to replace those key qualities and the human interaction required to be a recruiter, but it can certainly play a role in the recruitment process.
Currently, artificial intelligence bots are being used to automate recruitment processes to become more efficient and help free up recruiters' time to actually interact with the candidates. According to Berin's 2017 Human Capital Trends Report, 38% of companies believe AI and robotics will be fully implemented in their company within five years.
Here's how AI can work for recruitment.
CAREER SITE
If you have ever wished you could interact with every candidate that visits your career site, now you can. AI can happen at the very onset of a candidate interacting with your brand. Mya, Olivia and JobPal are three examples of recruitment automated processes. These bots can do anything from answering questions about working for an organization to scheduling interviews for qualified candidates.
JOB DESCRIPTIONS
Job descriptions are one of the first things a candidate sees when first interacting with your company. Textio is an augmented writing platform for creating highly effective job listings. By analyzing the hiring outcomes of more than 10 million job posts a month, Textio predicts the performance of your listing and gives you real-time guidance on how to improve it.
SOURCING FOR OPEN ROLES
The AI tools at play in this space drastically reduce the time it takes to screen, source and evaluate candidates, helping recruiters achieve a higher interview-to-placement ratio. Pocket Recruiter, Avrio, Arya, and Entelo are just a few of dozens of bots that are quickly evolving the world of recruiting.
This is quickly becoming a very crowded space, so it is easy to get confused as to what to know.
Ideal.com put out an infographic to simplify the role of AI in the world of recruitment, which will continue to evolve even after this blog is published!
According to Talent Tech Labs' recent study of 105 employers of various sizes, 73% are currently using some form of AI and 22% already have it on their road map for implementation within the next two years. Cumulatively that means 95% of all TA solutions will deploy AI in the next several years, making it almost ubiquitous in a relatively short period of time.
(Source: Talent Tech Labs)
You can find a more comprehensive list of 30+ talent acquisition technologies that use artificial intelligence here. And don't forget to check out our AI for Recruitment Hub.
At the end of the day remember this: nothing replaces human interaction! Artificial interactions help free up recruiter's time so they can do what they do best… speak with candidates and develop the personal interaction it takes to make a successful hire. What do you think about AI? Share in the comments or let us know on Twitter!
Posted by Michelle Sargent

Michelle Sargent is VP of New Business & Partnerships at Recruitics. Michelle has over 30 years of recruitment marketing experience. Her extensive knowledge comes in handy when providing strategic solutions for our Fortune 100 & 500 Global Accounts. Michelle is also instrumental in bringing new clients onboard the growing Recruitics client roster. She also considers herself an extension of her clients' talent acquisition team and enjoys all aspects of working with her clients, from employment branding and execution to candidate attraction and experience.