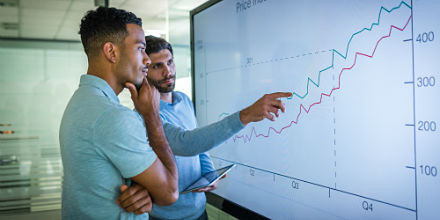 Last week, we talked about some of the most common challenges marketplaces face in online job advertising today, and how to solve for them. This week, we wanted to take a step back and review three simple steps that marketplaces can take to improve their talent acquisition and recruitment marketing strategies.
Many marketplaces have found success advertising their jobs outside of mainstream aggregators, on sites like Craigslist, for example. While this is a fine strategy, as we've discussed on numerous occasions, one cannot run a successful recruitment marketing strategy on the strength of a single source alone.
Rather, you need to find the right media mix in order to fully optimize your online job advertisements.
With that in mind, working with aggregators is a must for marketplaces and requires a completely unique recruitment marketing strategy in comparison to those of employers or staffing agencies.
Here are a three simple steps you can take as a marketplace to improve your online job advertising efforts:
Know your goals: We typically see that the recruitment marketing goals of marketplaces are based around high applicant volumes (often set at market or location levels) for the lowest CPA (cost-per-applicant). Know what your specific goals are so your recruitment marketing strategy can be setup to properly support and achieve them.
Get competitive: With the influx of marketplaces in the space today, recruiting for contract workers is highly competitive. So in turn, you must be willing to bid higher than your competitors in order to reach your applicant goals, especially in harder to fill markets/locations. We often see marketplaces do have larger recruitment budgets, which allow them to be more competitive in the candidate acquisition space.
Keep ongoing advertising: Once you've reached your goals (i.e. hit a specific applicant volume in a particular market), most companies would stop advertising those jobs all together. However, marketplaces are constantly in need of more contractors because of overall company growth and also because of higher turnover. Therefore, it's more common to see marketplaces simply drop their bids or limit their job advertising spend on jobs that have hit their goals to keep applicant flow ongoing until that need is a priority again (rather than shutting those job ads off entirely).
As a marketplace, executing against these best practices or supporting an efficient recruitment marketing strategy can be challenging. Usually, the best course of action is to work with a recruitment marketing technology partner, programmatic job advertising platform or recruitment advertising agency that knows how to work with job aggregators on behalf of marketplaces and can be their advocates in the space.
To learn more about how Recruitics helps marketplaces get more out of their recruitment marketing strategies, or to learn more about what Recruitics can do for your current talent acquisition efforts, request a demo today.