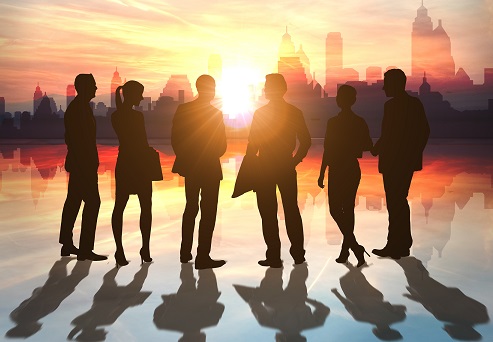 As the industry-leading global recruitment marketing agency, we've announced our continued effort in regionalization to better serve our clients.
We've officially announced the expansion of their US operations with the opening of two new office locations in Chicago, IL and Los Angeles, CA. Read the full press release here.
Recruitics is currently headquartered in New York, with other offices in Atlanta, GA, Wilton, CT, London (UK), and Amsterdam (NL). The new offices will be led locally by Matt Grover, Managing Director in Chicago and Kelley Powers, Managing Director in Los Angeles. We have plans to continue building out teams across the US throughout 2019.
The regional offices allow us to better serve our national client base on a more localized level and to continue our record-breaking growth. "I'm thrilled to expand our footprint within the US. Opening offices in Chicago and LA were logical steps in our business growth strategy," said Josh Gampel, Recruitics CEO. "This regionalized approach gives us the immediate opportunity to further expand capabilities in our sales and service teams, as well as increase our ability to better deliver our Four Pillars of Talent Attraction strategic methodology for current and future clients as they tackle their most challenging recruitment marketing and talent acquisition problems."
Heading up the Chicago office is Matt Grover, Managing Director, a seasoned B2B marketing professional and the former VP of Marketing for CareerBuilder. Managing Director of the new Los Angeles office, Kelley Powers, has nearly a decade of recruitment marketing industry experience, with previous leadership roles including positions at Monster, Simply Hired and TMP.
You can read the full press release here, or learn more about our Four Pillars™ on our recent blog post.
Posted by Emily Tanner
Emily is the VP of Marketing at Recruitics. With over 8 years of industry experience, Emily has worked on both the client side and the business side of marketing, partnering with top enterprise customers on their talent acquisition and recruitment marketing strategies as well as developing inbound content marketing plans, paid advertising campaigns, lead generation initiatives for Recruitics. A true data nerd at heart, Emily finds joy in analyzing deep performance metrics and finding the story in the numbers. When not working on marketing strategies or in Excel documents, you can find Emily hanging with her husband and son and their 3 dogs.