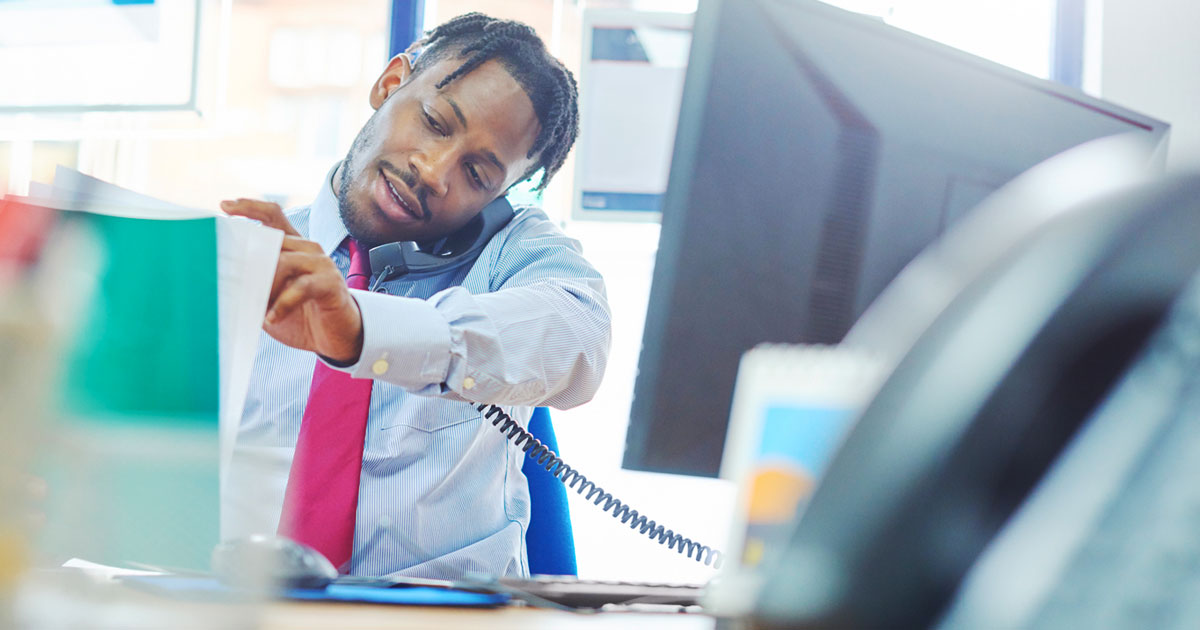 The UK is a hot market for professional services recruitment and retention at the current time. In the face of the Great Resignation, companies are jostling to secure candidates for roles and retain existing professionals. To combat this and secure top talent in the professional services industry, companies should invest in recruitment and retention strategies explicitly targeted at this group.
The Size And Scope Of The UK Professional Services Market
The definition to explain what is meant by professional services in this context is finance, insurance, legal, and marketing. As of early 2021, 1.1 million people were working in the finance and insurance sector in the UK. There were a further 415,000 professionals estimated to be working in marketing in the UK, and an estimated 350,000 working in legal services. This amounts to a total of 1.86 million professionals within the professional services sector, and this figure is even greater if associated services are also included (financial and professional services employ 2.3 million people across the UK when associated services are taken into account too).
London is considered one of the largest and most diversified financial services hubs globally, with more than 90,000 finance and professional service firms. However, two-thirds of the more than 2.2 million industry jobs are found in towns and cities across the UK (with half the industry's £238bn of economic contribution (GVA) coming from outside London) – meaning plenty of opportunities for organisations to attract and retain brilliant people.
This showcases how there are more candidates to target if remote and flexible work options are made available. With remote working becoming more popular in recent years, it's opened up the candidate pool for companies – so they don't have to target people living in London or particular cities; they can target the whole of the UK.
This is why while some people in this sector are moving towards freelance or temporary work, with the right brand, messaging, and technology in place, organisations can still overcome this issue and hire great candidates. Some sectors have many hard-to-fill vacancies, but professional services are far from being one of the hardest hit in this regard.
Understanding Candidate Motivations
This means that good quality people are there for the finding for those companies seeking to hire professional services employees at this time. Having the right people in the professional services sector depends on putting the right strategies that will target the relevant professionals.
Before creating recruitment strategies, organisations should research their target market to determine what's important to new hires. Think about:
What motivates candidates to choose one company over another?
What aspects of the corporate culture are important? Or is it the workplace environment?
What benefits are professional services candidates seeking?
What aspect of the company gives it a competitive advantage?
Once companies can answer the questions above, identifying the best ways to source candidates is critical. It's recommended to focus on having the right employer branding, optimised recruitment advertising, and technology to support the effort to have the best chances of success.
Employer Branding
Employer branding is vitally important when attracting candidates in the professional services sector. Potential employees in this area want to know what companies have to offer and what makes them unique. Focusing on what makes the organisation stand out from others and ensuring that this is clearly understood across all communication platforms is very important. This can include communicating the company's value, how they "live their brand" and deliver on that promise, and showcasing how the organisation values and treats its employees. In the same way a strong brand attracts clients, it will also attract top-quality professionals. With candidates being more selective in their job search, they want to join a company with a reputation that will make them proud.
The words used in employer branding to target the professional service industry are also very important. Generic wording targeted at all types of employees is not likely to be conducive to attracting the very best professional services sector talent. Content needs to be focused on what will appeal to them specifically. This means it is necessary to understand what is important to professional services candidates when selecting firms and roles. Having this knowledge helps in creating messaging that is appealing, as well as in developing an employer brand and employee value proposition that will attract top talent in this field.
For example, a clear trend in the UK recruitment market is a preference for remote or flexible working. Figures demonstrate that 85% of employees want an approach that enables both office time and home working, affording them opportunities to gain flexibility and improved work-life balance. Pinpointing and showcasing hybrid working possibilities is likely attractive to employees in this sector.
The employer brand messaging should be woven throughout career site content, social media postings, job descriptions, and other advertising efforts. Also, the messaging should be updated to be relevant and appealing to talent within this sector. Candidates will be looking for information to understand the culture and what it is like to work there, so ensure the key messaging promotes and reinforces what is true about the company. This is of key importance to success in securing the right people for opportunities available at the organisation.
Tip: An organisation's brand needs to be consistent – from how it's said to how it actually is. If an employee cannot confidently agree with what the company shares about the brand, then the employer brand messaging needs to be updated.
Recruitment Advertising
As with branding, the right wording is essential in attracting top candidates. What works for attracting financial services sector candidates will not be the same as what will be effective for insurance, marketing, and legal talent. Honing in on the specific niche targeted is critical in each case.
Suppose companies don't plan ahead to target their specific audience. In that case, they will attract many candidates that are not of a high quality, which will increase the time and costs of recruitment processes. In a market where demand for candidates is relatively high, this means losing out on the best people. Recruitment advertising must pinpoint what the ideal candidate looks like at the very outset, as this helps narrow the advertising, so it focuses on the exact requirements. For different roles in professional services, developing personas and understanding what will appeal to each can be a beneficial exercise to attract the right people to niche roles.
Also, advertising in the right places will ensure that the company attracts the right candidates in this sector. For example, marketing-specific sites or platforms will be necessary to attract marketing talent. Placing recruitment advertisements on generic sites might work, but it also might increase the quantity rather than the quality of applicants. Publishing recruitment advertising on the most relevant sites (many companies use LinkedIn to showcase the business and Instagram, Twitter, and Facebook to convey the culture) will secure the best talent for the industry.
It's a quick way to boost a company's visibility, making it easier for prospective employees to learn more about the company, its people, and its culture. Also, this can lead to cultivating positive engagements, so even if candidates aren't actively searching for a new role, they will remember the company whenever they decide to job search in the future.
Tip: If organisations are true to their brand and deliver on it, employees will be willing to share their experience with the world. Partnering with these teammates to create employee-generated content is a great way to get the word out about the company and attract like-minded people.
Technology
Good technology that supports recruitment and retention is no longer a 'nice to have.' The recruitment journey can be better managed with technology and improved through metrics. There are numerous metrics worthy of tracking, such as identifying the primary sources from which the best candidates are derived and the time to acceptance. Streamlining the process can help to save both time and money - such as deploying machine learning - and when done well, the process is not dehumanised. This is important as candidate engagement is everything.
In particular, metrics can be captured to understand where recruitment and retention processes need to be updated. Anecdotal evidence suggests that hiring times for the best candidates can be very rapid. This can lead to situations where candidates are snapped up by other firms before the organisation even gets to meet them. In the UK market, ghosting can occur when there are too many rounds of the recruitment process, and candidates may withdraw from the process in this scenario. Hiring processes that take excessively long between interviews and the job offer can lead to recruitment failure. Technology can track all of this, pinpointing opportunities for improvement.
In addition, research shows that "improving the quality of assessments is three times more profitable than increasing the size of the candidate pool – and six times more profitable than getting the chosen candidate to accept a lower compensation package," according to research published in the
Harvard Business Review
.

While not a new study, its findings still hold true today. Tracking hiring figures based on different assessments makes it possible to refine the process, saving time and money – while still identifying the best candidates quickly.
Moving Forward
With niche industries, optimising employer brand, recruitment advertising, and technology are essential to attract the right talent. Together, these can help firms attract top professional service talent for opportunities at the organisation.
If you'd like help fine-tuning your recruitment strategy for the professional services industry, Recruitics can help!
Posted by Megan Hogg

Megan Hogg is a Director of Client Strategy at Recruitics. She graduated from Cardiff University with a Bachelor of Laws (LLB). She uses her strategic and tactical thinking to deliver client objectives and is responsible for client management and co-ordination across multiple accounts. Outside of work, Megan enjoys being in the countryside, reading and travelling!