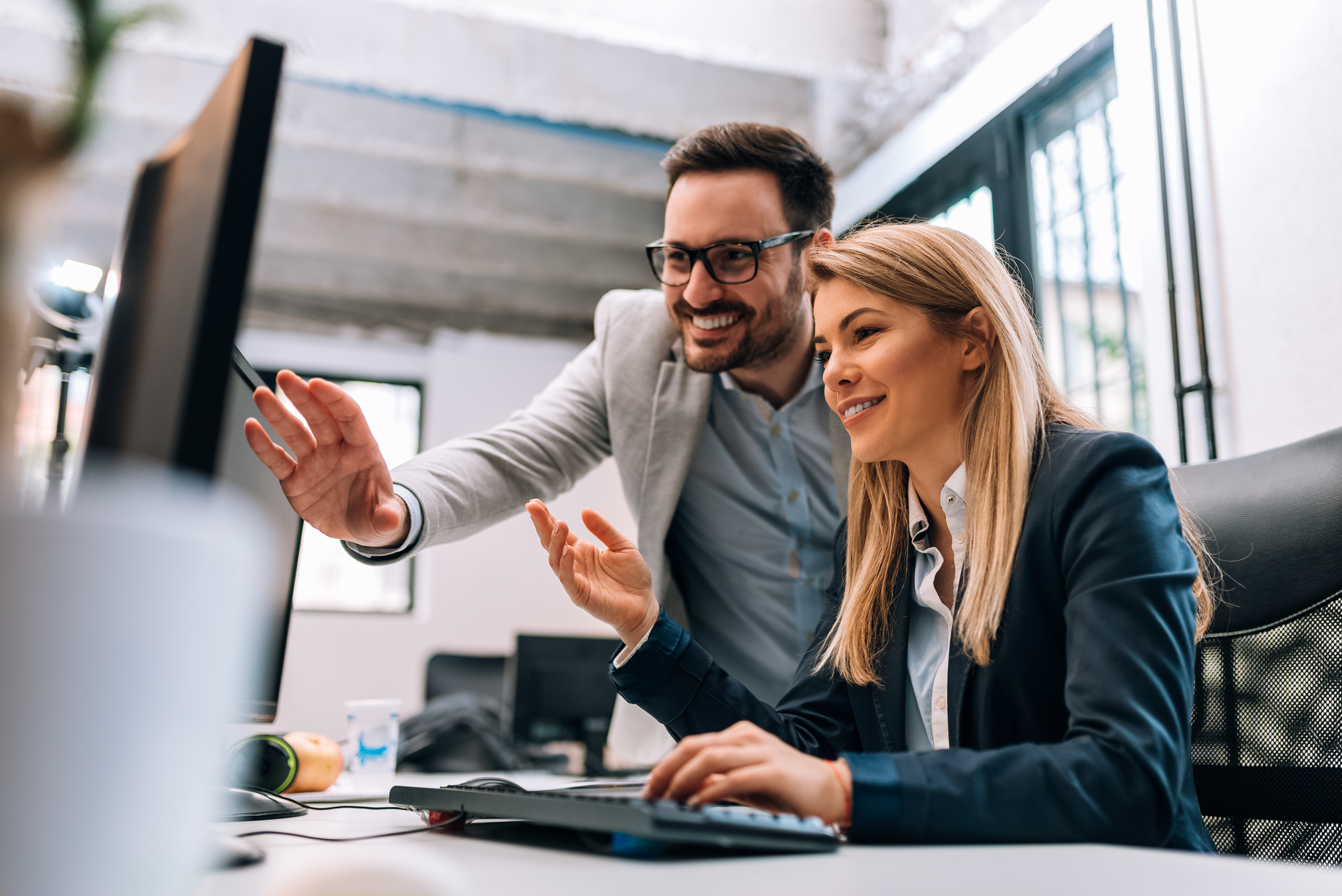 There are many ways to attract the best talent, especially when it comes to digital or online recruitment marketing options. A few of the most common methods to advertise your jobs online include job postings, job slots, and sponsored jobs. Learn more about these three types of online job advertisements and determine the advantages and reasons for using them in your recruitment marketing strategy.
Job Postings
One of the most commonly used formats for getting jobs advertised online is job postings. Listings that used to be published as print advertisements in newspapers and magazines are now published online. Job postings typically don't allow for a great deal of customization; however, they can be a fast and easy way to get job ads seen by candidates. Most of the job postings can be purchased in 30, 60 or 90-day set time-frames and can cost anywhere from $0 to $1000 on average per posting. Many sites that offer these transaction job postings may also offer package deals for multiple job postings at a discounted price per post.
Job postings are what most recruiters call the "post and pray" method, because once the job ad is purchased and placed, the recruiter "prays" that it gets a good return on the investment made. In other words, with a job posting, you're hoping that you get enough views and applicants to make your hire, but there's no guarantee. If a job posting does not perform well, it typically cannot be changed, improved or optimized - you simply have to purchase another one. Job postings can be a good supplemental way to recruit, especially for niche job types, but there are other more efficient and cost-effective methods of job advertising that have become popular, as well.
Job Slots
Job slots are another common type of job advertising online that can be more efficient and cost-effective than transactional "post and pray" job postings if managed properly. Think of a job slot as an assigned parking spot at your office or at your residence. You pay a monthly fee for this premium spot that's near your building, and you can park your car there for a day, many days, weeks or even months, as long as you're still paying your monthly fee for that parking spot. In fact, you can let another car park in your spot (maybe a visiting friend or family member, or maybe you have a rental car temporarily), too. Your parking spot doesn't limit you to which car needs to be parked there or even for how long a car can be parked there, or how many times you move your car or change which car is parked. Of course, you can only fit one car in your parking spot at any given time.
Job slots work in a similar way. You purchase a job slot or a set of job slots for a specific time-frame, typically for a minimum of 30 days and up to 12 months, at a fixed cost. This "digital real estate" is your allotted space on a job board, and as the "renter" of the job slot, you can then advertise any job in this space for any amount of time you want (within your purchased time-frame), with the only restriction of advertising being that you can only put one job in that slot at a time.
Job slots can be great for advertising your jobs because you have more control than a transactional job posting. While job slots often cost more per slot than a transactional job posting may cost, you can post unlimited jobs during the period (remember only one at a time) and get more mileage out of your advertising dollars. You can use your job slots to feature high priority jobs or hard-to-fill jobs, for example. You can modify the information in the job slot if you're not getting enough applicants. But there's a catch - job slots need to be managed properly for the best ROI. Too often we see talent acquisition professionals purchase a set of job slots, and then they leave jobs in them for months at a time or they even leave some of their job slots empty. In both scenarios, the money spent on those job slots is being wasted.
The best way to utilize job slots is to automate the process. Use a job feed and programmatic job advertising rules to automatically fill all of your job slots with the jobs that you want to prioritize to ensure 100% utilization of your slots and zero waste. You can also use automation to swap out jobs in your slots every day, every week or every month to ensure that none of your jobs go "stale" in your slots. If you have any media contracts in place that include a high volume of job slots (like with LinkedIn or DICE, for example), you definitely want to automate this process. And, if you don't know how to make this happen, we can help! Contact us today to learn more.
Learn more about the difference between Job Postings vs. Job Slots here.
Sponsored Jobs
Another common type of online job advertising, and often the most efficient and cost-effective method nowadays, is through sponsored jobs. Sponsored jobs can be purchased through programmatic job advertising on a PPC (pay-per-click) or CPA (cost-per-applicant) method. The volume of clicks or applicants determines their performance and their overall cost. This type of programmatic job advertisement allows recruiters to see analytical data on every job ad and make changes that improve performance and ROI in real-time.
The main advantage of sponsored jobs (or programmatic job advertising) is the complete control and flexibility that comes with this online job advertising model. Since sponsored jobs are on a pay-for-performance model, companies only pay for actual activity on the job ad (clicks or applicants). With this method of advertising, employers set an overall budget and time-frame for the sponsored job ad, and you can also set a daily budget to control costs even further.
Another advantage of using sponsored jobs, besides offering a performance-based cost instead of a fixed cost, is that sponsored jobs are shown at the top of candidates' search results pages above organic job listings on job aggregators. Since they are the first jobs shown to candidates, they often get more views and applicants.
Many of the top job boards and job aggregators are moving towards programmatic job advertising options like sponsored jobs and away from job slots and transactional job postings.
---
Now that you know more about these three common options for advertising your jobs online, think about how they all fit into your overall recruitment marketing strategy. We recommend an approach that primarily utilizes programmatic job advertising for your sponsored jobs along with a few key channels that use job slots (but ensure that you have job slot optimization and automation in place!), supplemented with transaction job postings as needed for harder to fill roles and other niche positions. This strategy should give your job postings greater visibility while reducing costs.
If you need assistance in developing a strategic recruitment marketing media plan, contact us today! Our team of recruitment marketing agency experts can help.
[This is a 2019 updated version of our original post The 3 Most Common Ways to Advertise Jobs Online]
Posted by Emily Tanner
Emily is the VP of Marketing at Recruitics. With over 8 years of industry experience, Emily has worked on both the client side and the business side of marketing, partnering with top enterprise customers on their talent acquisition and recruitment marketing strategies as well as developing inbound content marketing plans, paid advertising campaigns, lead generation initiatives for Recruitics. A true data nerd at heart, Emily finds joy in analyzing deep performance metrics and finding the story in the numbers. When not working on marketing strategies or in Excel documents, you can find Emily hanging with her husband and son and their 3 dogs.