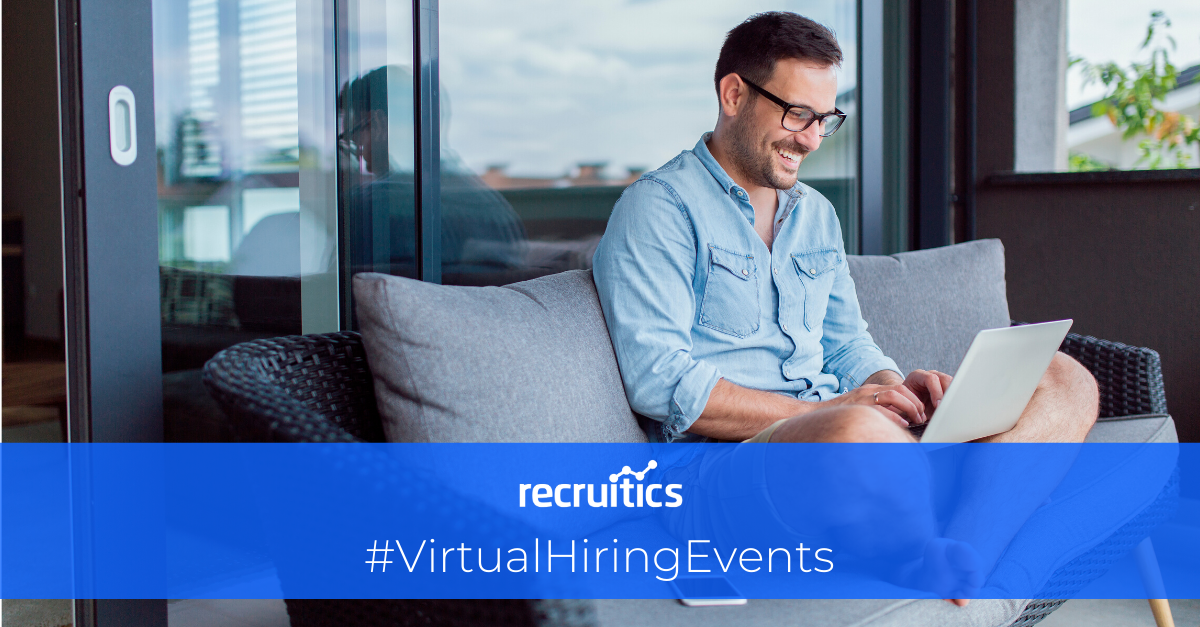 I have recently co-hosted the webinar "Virtualization in Recruitment: How TA Leaders are Navigating COVID-19 & the Impact to Recruitment Marketing" in order to share insights on best practices for virtual hiring events. I have some more insights - here they are:
Be prepared - part 1! Know the questions you are going to ask. Save your common questions or answers so that they are easily accessible. These chats are timed, so you don't want to waste time.
Be prepared - part 2! Test out the platform before the day of the event so you are comfortable with the technology. I would also suggest participating in any training that is offered by the virtual career fair vendor.
Staff up! Make sure you are staffed appropriately. Even though virtual career fairs allow recruiters to have multiple conversations at once, it doesn't mean you should forget to align the number of recruiters or hiring managers on your team with the number of candidates that are in attendance. We typically recommend 1 person on your team for every 5-10 candidates that attend.
Promotion. Promote your events across all the channels you are currently active. Yes, there is a certain level of promotion that needs to happen in order to get candidates to your events, but lean in to the channels where you are already marketing: social media, email, re-engage candidates in your ATS, your career site, etc. (Recruitics reviewed "Key Things You Need to Know Hiring Event Promotions" here, as well.)
Provide content. Enhance the experience by providing candidates with other content they can consume either before or after a chat. Brazen allows you to upload culture videos, employee testimonials, articles, polls and surveys, and images to really give your candidates a feel for what it is like to work for your organization.
Follow up! Just like any recruiting stage, it is important to follow up with all candidates after their chats regardless of the outcome. You can leverage the robust follow up tools found in Brazen to qualify candidates, easily connect candidates with hiring managers for interviews, or send notes to candidates right from the platform.
The Brazen Blog has tons of other great resources about virtual hiring events.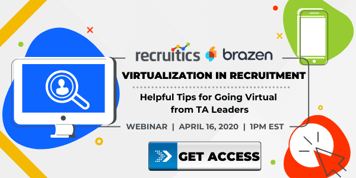 You can also get access to the full webinar recording here, or you can watch the section of the webinar on Virtual Hiring Events below.
Posted by Joe Matar
Joe is the Vice President of Marketing at Brazen. He is also the host of the popular TA video series, Talent Acquisition Talks, as well as the co-host of the podcast, Talent On The Rise, that gives Chief Talent/People Officers a platform to share advice on how to build a successful and fulfilling career in TA.