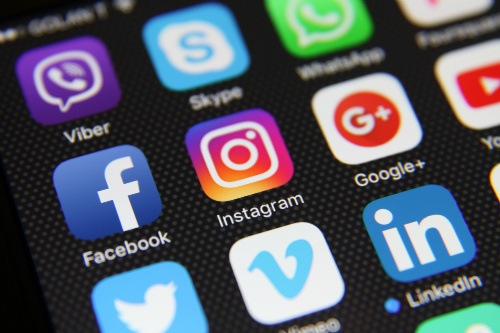 When it comes to running a successful recruitment marketing strategy in today's talent-driven environment, social media has to be a part of the equation.
But just a few years ago, social recruiting--or the process of leveraging social media networks to attract, engage and hire talent--wasn't as widely practiced as it is today. Why?
"In the past, social media was primarily seen as a great way to promote your employer brand rather than as a place to post open jobs," said Recruitics President Jonathan Zila. "However, as Millennials become a more integral part of our workforce, recruitment professionals will need to meet talent 'where they are' and, increasingly, that place is on social platforms like Facebook, Instagram, Twitter, LinkedIn and more."
According to Zila the value social media provides to HR and talent acquisition managers has made these channels more than just an option for recruitment, it's made them a must.
In fact, according to recent research, as many as 86 percent of job seekers are currently using social media to find work and nearly half of all companies' employee referrals come through these same social platforms. It's part of the reason why Facebook has decided to really invest in a job board solution for their platform.
Gary Zukowski, senior vice president of CareerArc--a Recruitics partner--agrees.
"Facebook's introduction of a job posting option is a great validation of the power of social recruiting – and the fact that candidates aren't just utilizing social networks for entertainment or news, but for their careers as well," he said.
For businesses, Facebook's move into job advertising should be seen as a sign of exactly how important employer branding and social recruiting have become in the war for talent. In fact, a recent survey found that 9 out of 10 businesses are already leveraging some sort of social recruiting strategy as a part of their recruitment marketing efforts today.
But with all of this competition in the social recruiting space, how can businesses better position themselves for success? One solution comes in the form of automated social job distribution, which Recruitics now provides, through our partnership with CareerArc.
With automated social job distribution, you can easily send your jobs to LinkedIn, Facebook and Twitter as you would to any other PPC, PPA or Job Slots vendor. You can even set logic-based rules around which jobs should be sent to which social networks, when they should be sent and when they should be taken down. This allows you to completely automate the management of your social job advertisements, based on the performance of those specific jobs, for instance.
Of course, social job distribution can also potentially widen the demographics of your target audience, allowing you to better reach the next generation of job seekers who could possibly be spending more time using social media than more traditional online platforms.
Automated social job distribution brings social recruiting into the 21st century and helps businesses better position themselves in a job market that's becoming more difficult to find success in.
"It's certainly difficult to 'win the war for talent' without a social aspect to your recruiting strategy," said Zukowski. "For a majority of industries... the sheer candidate pool volume on social media, and the ability to interact with potential candidates in real time, and to showcase your employer brand, is unrivaled."
And beyond winning the war for talent, the ability to completely automate this effort adds an extra level of value for HR and talent acquisition professionals, according to Zila.
"Zukowski is absolutely right, social media today allows employers to provide job seekers with a markedly unique candidate experience," Zila said. "But it still takes quite a bit of effort to effectively publish your jobs on these platforms. Automated social job distribution makes taking advantage of these important platforms easier."
To learn more about automated social job distribution or how you can make social recruiting a part of your recruitment marketing strategy, contact Recruitics today.
Posted by Sal Trifilio
Sal Trifilo is no longer with Recruitics, but brought value as a thought leader in the recruitment industry.