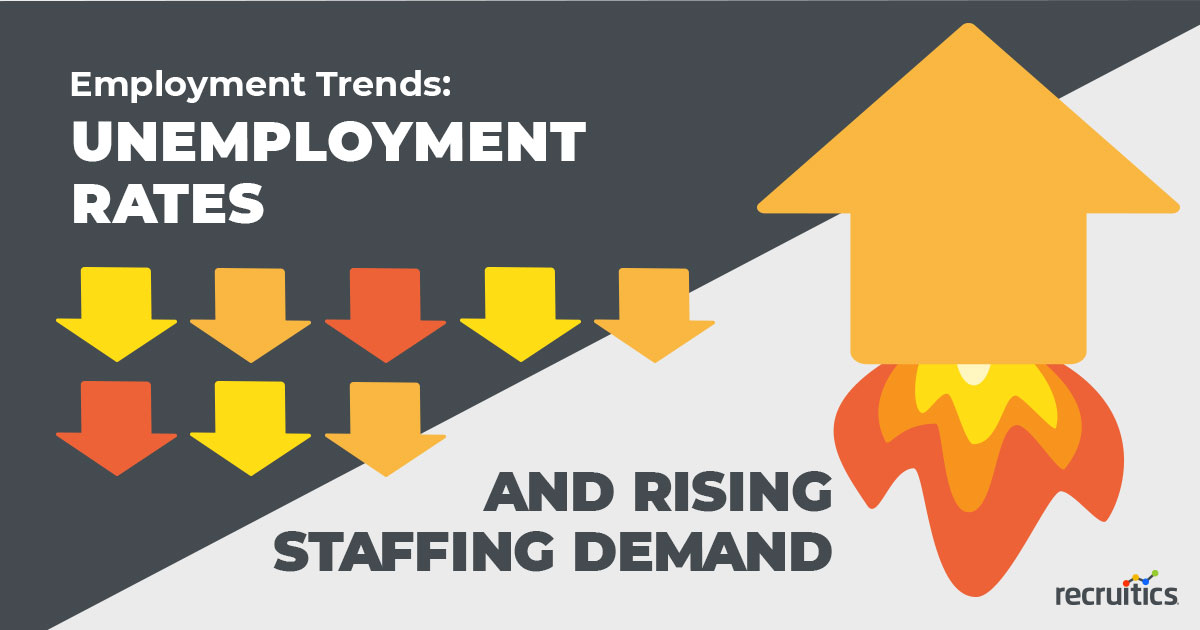 In March of this year, the number of job openings and workers voluntarily leaving their jobs reached record highs. According to the most recent U.S. Bureau of Labor Statistics (BLS) data, there was a voluntary quit level of 4.5 million, with 11.5 million jobs left unfilled.
A Perfect Storm of Change & Challenges
It's a self-evident proposition that employees are quicker to quit their jobs than ever before; this is what the Great Resignation was all about. As reported here earlier this year, the pandemic catalyzed this phenomenon to a large degree, but dynamics related to the key aspects of what employees and potential candidates are looking for in employment have changed as well. While remote work, time-off policies, and candidates seeking contract work have been affected as a result of the pandemic, job seekers are also taking things like social issues (e.g., DEIB efforts, political stances), values, and corporate responsibility into account to a much greater degree than in years past.
While COVID-19 definitely supercharged the Great Resignation, in many ways, it was the last straw in the eyes of the collective workforce. The last few years prior to the pandemic saw a great deal of social and economic turmoil that hasn't significantly abated. Employee burnout and other stressors had become front-and-center issues; loss of work-life balance was already forcing workers and job seekers to reevaluate their priorities and/or consider changing careers
HR Execs Lack Resources
Given normal concerns, the Great Resignation, the ongoing pandemic, and attendant compliance issues, HR professionals are increasingly finding themselves under the gun. A recent survey of HR personnel by HR Executive reported that 86% of human resources professionals say their stress has increased in the last year, with 44% saying their stress levels have increased "dramatically." A lot of this stress has to do with the fact that things have changed so fast and so frequently (e.g., the pandemic and compliance issues) that HR leaders lack the necessary resources to address both ongoing and developing concerns. A recent survey from Forbes reported that 73% of HR executives admit they lack proper resources to efficiently do their jobs.
According to HRE's survey findings, 60% of respondents claimed that hiring and retention were the top hurdles facing their organizations. Yet, in late 2021, 56% of HR executives surveyed by Businesswire complained of a lack of the mission-critical resources they saw as necessary for navigating the emerging "new workplace." The digital transformation and managing hybrid and remote work were pre-pandemic concerns that only intensified once the pandemic hit. Thus, it's little surprise that HR personnel have been overwhelmed.
HR executives are finding a deficiency in the resources at their fingertips, and many are reaching out to staffing agencies to fill vacancies. While utilizing staffing companies is helpful to employers in this atmosphere of fierce competition, the recurring theme in the quest to recruit talent is that the employee value proposition (EVP) and effectively conveying it is all-important to success.
Unemployment Rate Down
The unemployment rate for April 2022 was 3.6% (BLS). Given this figure and employees' increased penchant for leaving jobs, more than ever, employers have to hunt for exceptional hires. Unemployment decreased 10% during Q4 2021 and Q1 2022 (4.23% vs. 3.8%), while reports from EMSI Proprietary Data show an 8% spike in unique job opportunities managed by staffing firms.
Recently, ZipRecruiter CEO Ian Siegel was interviewed regarding his take on the radical job market shift. Employers added 390,000 jobs in May (BLS), with openings of roughly 11.4 million jobs at the close of April. "To put that in perspective," Siegel said, "pre-pandemic, we thought we had a hot job market where we had 7 million open jobs. Four million currently employed people have been quitting their jobs every month for the last nine months. Pre-COVID, that was more like two-and-a-half million. So, that's a lot of extra vacated jobs."
As a result of the above, companies are finding the need to place more investment in recruitment marketing and employer branding. And they're finding that their efforts need to be even more focused, with even more engaging finely-targeted messaging. Those companies who've yet to take these measures are already behind, and need to start making those investments—now.
Job Postings Up
As a result of the above factors, companies need qualified talent, and so more jobs are opening. Overall job postings rose from 628,830 in Q1 2021 to 814,041 in Q1 2022.
Employers have been struggling to bring workers back from the pandemic, which initially sent labor force participation down to levels not seen since the 1970s. However, as labor markets continue to distance from the height of the pandemic, more people have become comfortable and able to return to work. Thus, a higher percentage of job seekers are applying to open roles.
Temporary and Remote Work
Demand for temporary workers in the United States has been expected to increase 7.0% on a seasonally adjusted basis for the 2022 first quarter, when compared with the same period in 2021. This increase in demand largely reflects the ongoing economic recovery from the pandemic and related business lockdowns. According to the BLS, temporary help jobs declined by 1,600 in December 2021, but increased 6.1% year-over-year. Temp help jobs rebounded in 2021, with a total of 167,100 added for the year and 13,950 averaged per month. The week ending April 2, 2022, saw staffing firms experience a 12% spike in temporary hours devoted to placing candidates.
Considering remote work: It's clear that the emerging trend toward remote work was supercharged as a result of the pandemic. Most industry experts agree that the nature of work will never go back to what it was. A February 2022 review of job postings on LinkedIn revealed that remote work constituted less than 20% of the total postings, yet resulted in over 50% of total applies to all jobs combined (Remote, Hybrid, and non-Remote).
Remote work has allowed a new level of work/life balance that candidates are now unwilling to give up. Thus, the demand for remote work has increased exponentially along with the supply of remote jobs. With a significant portion of the remote workforce employed during the pandemic, candidates are fulfilling their roles without the need to step into a physical office.
Searches for remote work increased by 37% from October 2021 to March 2022. This is of course very good news for remote job seekers who saw a 49% increase in job opportunities during the same timeframe. The total number of employers posting remote roles has increased by 28% (BLS).
The Role of Staffing Companies
In the current climate, employer success in attracting quality talent continues to require outsourcing to top staffing agencies. As the unemployment rate hovers at historic lows, candidate confidence is high as workers realize their worth. In a candidate-driven market, the competition for top talent continues to heat up across all industries.
Given the low unemployment rate, more jobs and more competition for candidates, many organizations are reaching out to staffing companies as partners to help them effectively court top talent. While some staffing companies do aid employers in bolstering their value proposition and others do not, it is extremely advantageous when they actively help employers keep that all-important proposition—"Why should you work for us?"—front and center.
—
Today's post-pandemic dynamics do indeed present a host of unique challenges in combination, but many companies are finding that doing what they've been doing—but doing it better—is the key to recruiting and retaining top talent.
Are you looking to ensure your recruiting practices are prepared to combat the current hiring landscape? Reach out today, we'd love to help!
Posted by Mona Tawakali

Mona is a Chief Strategy Officer at Recruitics. With over 13 years of experience helping Fortune 1000 companies with their recruitment marketing efforts, Mona is considered an industry thought leader in data-driven recruitment marketing solutions and is passionate about finding innovative ways to deliver the best ROI on all advertising investments. Mona holds a master's degree in internet marketing from University of San Francisco, and she earned her B.A. in broadcast journalism at San Francisco State University.