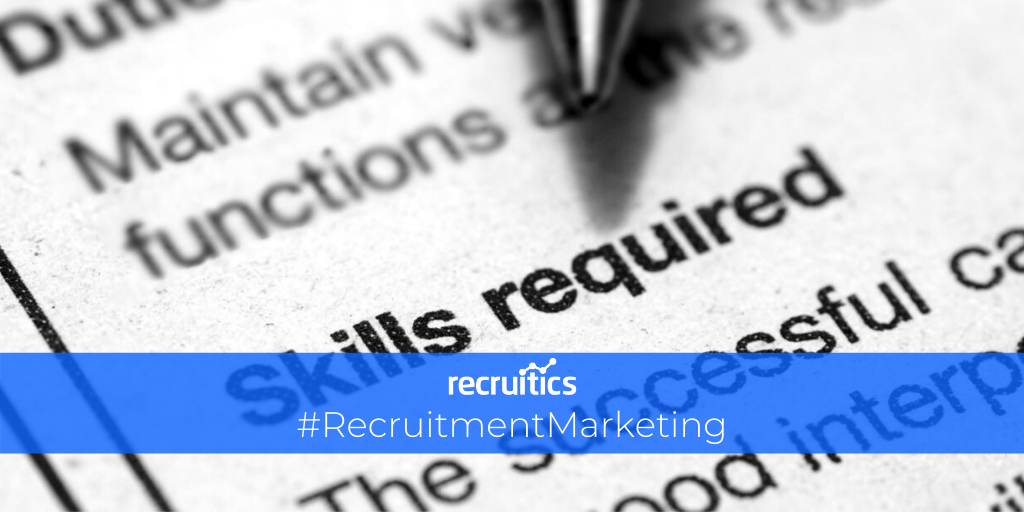 To start, the job title is the very first thing job seekers see when searching for jobs. A compelling and relevant job title and description can help your job stand out from the rest and make a great first impression. To get in front of the widest group of job seekers, your title and content have to be accurate and captivating in order to help you attract the most qualified candidates.
Here are some job posting best practices to help you get there:
JOB TITLE
Keep your job title searchable – Use common industry terms. Targeted job titles are more effective than generic ones.
Keep the job title short and concise. The ideal length is 80 characters or less.
Include the key required skill (for example: "Senior Embedded Engineer" instead of "Senior Engineer").
Avoid abbreviations (i.e. use "Senior" instead of "Sr").
Remove special characters such as *&,!:;"()
Avoid all caps, internal terms, acronyms or job req numbers (i.e. use "Graphic Designer " instead of "Graphic Designer III – 625041").
JOB DESCRIPTION
According to job posting best practices, ideal job description length should not exceed 2,000 characters but should be more than 700. Roles with descriptions within this character limit receive 30% more applies. (Source: Indeed)
Open with an overview of your company with strong attention-grabbing details. It should be an introduction to your company and your brand that highlights company culture and why a job seeker would want to work for you. Avoid things that are too general (e.g. work with great people, reward follows performance).
Include the exact location or locations to optimize your job posting so it appears higher in job search results. Put the primary location as the actual location of the job.
Make sure to accurately outline the core responsibilities and highlight day-to-day activities. This level of detail will help job seekers determine if the role/company is the right fit.
Include job relocation assistance wherever applicable.
Add a clear call to action (e.g. highly visible apply now button, information on how to apply)
To research popular job titles, you can check out the Indeed Job Trends report, a free tool (if you are a featured employer) that compares the top matching job postings based on job seeker interest and the number of matched jobs on Indeed. This is an extremely helpful tool that can help guide you in choosing the most commonly used job titles. See below an example of a job posting comparison in the Indeed Job Trends tool:
A/B TESTING
Once you've completed a refresh and optimized your job postings, you can start A/B testing. A/B testing is a simple, cost-effective strategy for job postings that will help optimize your jobs to attract the most number of qualified candidates.
The first step would be to test two different versions of a job posting that run during the same time frame in order to see which ones performs better. By comparing the performance of job titles, the more effective ones will stand out, allowing you to continually optimize your jobs. For example, for one job posting, the title can be updated, whereas the second job posting can have both updated job title and job description. You can also have a "control" group, which would compare historical performance for the original job that was posted.
Example:
Time Frame – The job postings should run for 60-90 days across several job boards (e.g. Indeed, Monster, CareerBuilder).
Historical Performance – We recommend going back about 12 months data to capture historical performance of job postings, including metrics such as searches, clicks, applies, apps, hires, etc.
Competitor Data – You can also look at competitors in the same market advertising similar jobs to compare performance. Indeed can provide a Local Search Insights report that shows a stack ranking of employers, based on click-per-job performance.
Job Board Metrics – You can obtain job level metrics from job boards to analyze the performance during posting time frame (i.e. views, clicks, applies).
Post Apply Metrics – You can also analyze the number of qualified candidates by looking at application tracking system hire data that ties back to the particular job titles/requisitions to analyze conversion trends among different job postings.
--
Do you have any job posting success stories you can share? Let us know in the comments! Need help? Reach out to us on Twitter or shoot us an email.
Posted by Jenny Skundrich

Jenny Skundrich is the VP of Client Strategy who brings over 14 years of recruitment marketing, media buying, strategy and analytics to the agency. Her strong client services skills and strategic focus allows her to handle the details without losing sight of the big picture. She graduated from California State University, Chico where she earned a journalism/public relations degree. Outside of the office she likes to snowboard, cycle, kick box and spend time with her husband and two young children… along with a nice glass of Pinot.