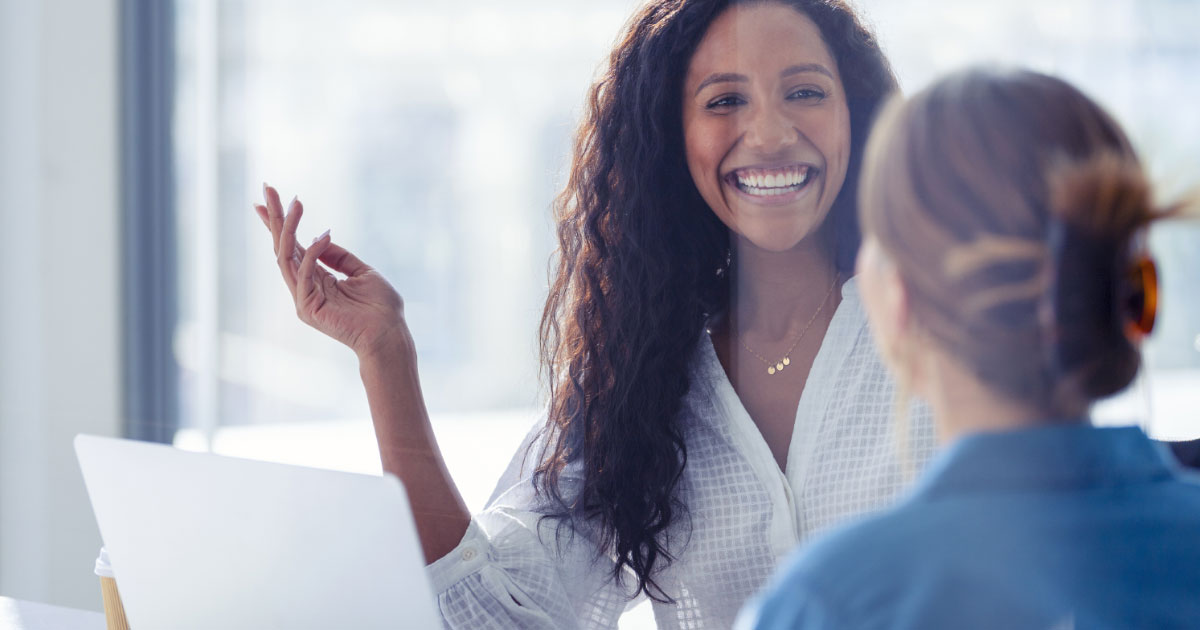 While companies are already contending for top talent, the seasonal demand makes hiring even more competitive.
October to December marks the busiest time of the year to make hires for many of our clients—especially those in the retail and customer service industries. Since entering 2020, our recruitment marketing strategies have wound down for the season. This is the perfect time to reflect on what worked and what didn't.
Here are a few lessons I learned from this season's recruitment marketing campaigns.
5 lessons to Improve Your Seasonal Hiring

1. Start Early and Move Quickly
Top candidates are only on the job market for 10 days. You need to get ahead of your competitors when hiring from the same pool of candidates. Don't wait too late and risk missing out on optimal advertising opportunities and potential employees. Extra time will allow you to build a more robust strategy and execute accordingly. There may be chances of fire drills, but having a plan at the beginning of the hiring initiative will help set your team up for success.
During your campaigns, be sure to follow-up on applications as quickly as possible. While you're reviewing an application, the candidate may already be receiving offers from your competitors. Responding swiftly to candidates pushes the hiring process forward. You may be thinking, "what if there are too many applications to review?" There are a few solutions to solve this problem and ultimately increase your hiring efficiency. Consider adding a few screener questions or incorporating assessments to narrow down the pool to only quality applications.

2. Listen to your Data
Look back at your previous hiring seasons. What is your data telling you? Use the data you've collected over previous hiring cycles to forecast how many hires you need to make. Then create a goal-oriented recruitment marketing strategy based on what has proven successful for your company and adhere to it.


3. Be Clear and Specific
What are you looking for in a candidate? Provide an accurate job description with benefits and compensation details. Will an employee need to travel for this role? Is a flexible schedule a requirement? Is there an opportunity for long-term employment?
Being transparent and specific on a job description will set clear expectations with job seekers and weed out those who do not fit your criteria. This increases the likelihood of receiving only qualified applications from individuals who already have the necessary skills and experience you're looking for.
4. Utilize and Extend your Talent Pool
Continue engaging with former employees and proactively reach out to them with more job opportunities. Several of your past employees may plan on returning in the following season. They are already familiar with the job and will require less training.
If you haven't already, consider implementing an employee referral program. Your favorite employees are surrounded by similar hard-working and like-minded individuals. Current employees can act as champions for your company and bring in great new candidates. You can be creative with incentives or rewards for successful hires. An employee referral program is a great way to build your candidate funnel and improve the quality of hire.
There are also talent pools you may not have targeted before but may be a great fit for your company. Have you recently employed older workers, students, or even individuals with previous felonies? By targeting a different type of candidate, you can fill your openings and diversify your workforce.
5. Don't be Afraid to Try New Tactics
It may be intimidating to step out of your comfort zone and try new tactics. Below are a few approaches my team explored this season with great success.
Indeed Targeted Ads - Apply: Put your job openings in front of the right audience with ITA-Apply Ads. These display ads can be found in several places on Indeed's site: after a candidate applies to a similar job, the mobile homepage, the recommended jobs page, and the view jobs page.
ITA-Apply ads are purchased on a guaranteed cost-per-apply basis. The most useful capability of ITA-Apply ads is the ability to include screener questions. By narrowing down the candidate pool, you truly only pay for qualified applications.
Google Targeted Email Ads: Gmail ads appear as collapsed emails at the top of the Promotions and Social tabs in your inbox. When you click on these ads, they may expand like an email or launch a landing page. You can reach your desired audience by several different targeting capabilities, such as keywords, demographics, and remarketing. While these are not a new advertising method, Gmail ads have a lot of untapped potential in the recruitment industry.
Hiring seasonal workers is always challenging and time-consuming—but it does not have to be stressful. By preparing well in advance and catering to your marketing strategy, you can fulfill and even surpass your hiring goals.
--
Posted by Recruitics

Recruitics is a data-powered recruitment marketing platform that makes it easy for the world's leading brands to attract and hire great talent. Recruitics revolutionized recruitment advertising with the introduction of the industry's first programmatic buying platform in 2012. Since then, Recruitics has helped thousands of companies find, attract, and engage millions of job seekers. Today, Recruitics continues to lead the recruitment marketing industry with its state-of-the-art data optimization and analytics platform.