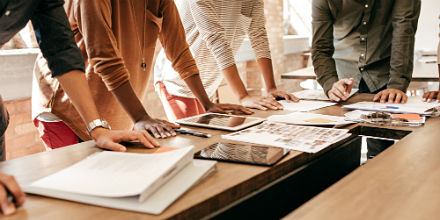 By the time Q4 rolls around, most are ready to call it a year. Sure, your business needs to finish out strong, but with days getting shorter and the holidays approaching, the winter months present a level of distraction you just don't see throughout the rest of the year.
While you might be able to slow the grind and shift from production to planning in most cases, there's at least one portion of your business that should continue operating at full steam: recruitment marketing.
Although recruiting and advertising jobs online in Q4 may seem counter-intuitive, this time of year presents a number of opportunities for those willing to continue these efforts.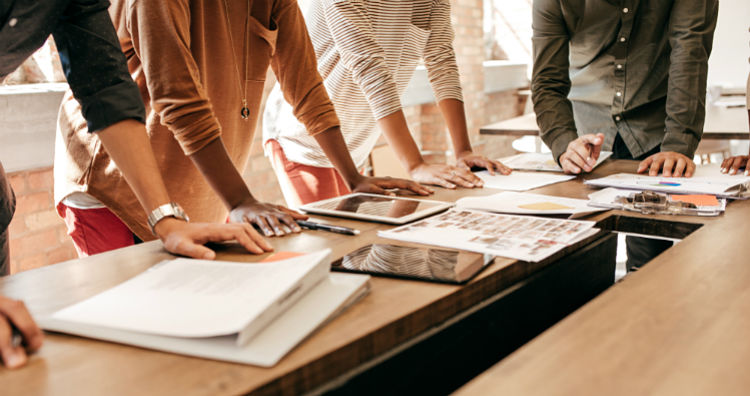 Why Continue Advertising Jobs Online Throughout December
Continuing your recruitment marketing efforts throughout the fourth quarter and to the very end of the December can help you better take advantage of typically competitive talent markets and set yourself up for a big start to 2018.
With that said, let's look at three reasons you should keep recruiting through December:
Less Competition
If you think the final months of the year are best left for planning and not for hiring, then you're not alone. In fact, only 21 percent of businesses say they plan on hiring in Q4, according to ManpowerGroup's most recent survey. This stat is largely in line with what we see from Google Trends data, which shows that searches around "hiring" hit their lowest point in December--a trend that has continued for more than a decade.
And, this is precisely why Q4, especially December, is a top time of year to focus on your recruitment marketing efforts. With nearly 80 percent of employers bowing out of competition, you can take advantage of talent markets that are typically ultra competitive during the rest of the year.
Less competition, in turn, also means lower costs in regards to advertising your jobs online. By this, we mean that companies that continue their recruitment marketing efforts throughout December tend to see lower CPCs and, therefore, lower CPAs. This means you'll also be able to build talent pipelines with less budget.
Job Seekers Aren't As Distracted As You Think
One of the typical cases made for why it's ok to take your foot off the gas in Q4 is that job seekers are distracted. There are holiday parties to attend, fall and winter festivities to participate in and vacation days to use up before they expire at year's end. This means we can expect job seeker activity to significantly increase as online time generally shifts from professional to personal use.
But what does the data tell us? While searches around "jobs" might dip in Q4, they remain substantially higher than searches around "hiring," as the Google Trends data below shows.
After looking at this compared to searches around hiring, you might think job seekers are searching for jobs, but ultimately not finding opportunities. However, if we look at The Conference Board's database--which compiles analytics on job postings throughout the year--we can see that the number of job posted online doesn't dramatically drop in Q4 and stays relatively steady throughout December. Therefore, if you're not posting job ads in the final months of the year, you're missing out on significant traffic, applications and possibly qualified candidates.
A Major Opportunity for Employer Branding
The third reason you should continue your recruiting efforts through December is because there's a tremendous opportunity to build your employer brand for passive candidates. Like we said earlier, even though job seekers may not be as distracted as we think, they are still distracted. However, with all of that extra time on their hands they're bound to be online more often and typically engaging with social media more than they would if they were at work from 9-5. During this time, even if you're not ready to hire, it's a smart move to continue your employer branding messaging across all platforms. This can help you land top talent, when these passive candidates are ready to switch back to active status come January 1.
How to Ensure Recruiting Remains Efficient in Q4
One final reason some stop recruiting in Q4 is because of a lack of resources. By the time the last few months of the year arrive, your budgets have been stressed and there's little runway left.
This is a good point, but shouldn't be a stopper. If you're following recruitment marketing best practices and implementing both recruitment marketing analytics and programmatic job advertising into your strategy, you can ensure your recruitment dollars are being properly spent, even when you're getting close to the end of your budget.
To learn more about how Recruitics can help you navigate Q4 recruitment, sign up for a demo today.