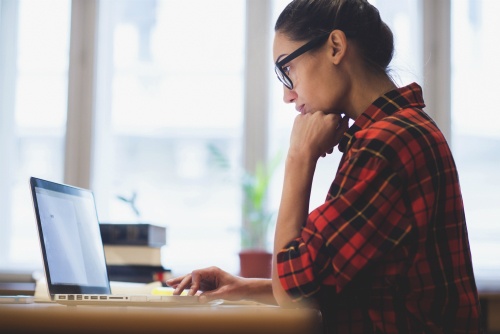 Job aggregators are perhaps the most valuable tool a job seeker has at their disposal today. That said, when something is that important to job seekers, employers, staffing agencies and job boards need to take notice.
So, what exactly are job aggregators?
It's really quite simple. Job aggregators are to jobs, what Google is to information. Job aggregators are essentially "job search engines," or websites that score the internet for open positions and present them to a job seeker as search results. They're a one-stop-shop for job seekers. Some top global job aggregators that you're probably already familiar with may include Indeed, Jobs2Careers, Adzuna, Trovit and others.
So, job aggregators are valuable to job seekers because they help these candidates find the open positions available to them, quickly and easily. On the flip side, here are the reasons why job aggregators are so important to those who advertise their jobs online:
1. Job Aggregators are the Preferred Online Destination for Job Seekers
When it comes to finding quality talent, you need to look in the right places. You're highest percentage shots will be taken where job seekers are plentiful and recent research suggests the majority of job seekers use these job search engines. In fact, according to the Job Board Doctor's latest survey--in collaboration with Madgex--nearly 50 percent of job seekers use job aggregators when looking for work. The next closest recruitment channel was social media, which only about 40 percent of respondents said they leveraged during their search.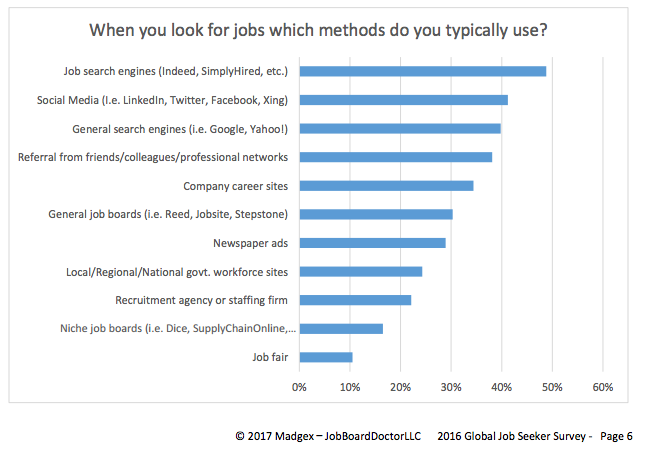 2. You're Probably Already Using Job Aggregators
Chances are you're probably already getting exposure to your jobs from aggregators, whether you know it or not. Since job aggregators work in a similar way to search engines, they pull jobs from throughout the web to populate results for job seekers. If your jobs live on a careers site, it's likely that job seekers could be finding your job through the organic search results on job aggregators already.
3. Job Aggregators Help in this Highly Competitive "War for Talent"
If you're on the hiring side of the employment equation, then you no longer hold the upper hand. As you've probably heard before, the industry is currently in a "war for talent."
Therefore, when you advertise your jobs online, you're not just competing over talent within your own industry, you're competing with every single company globally that's looking to hire similar talent. Job aggregators allow your jobs to get better exposure when they're picked up organically--but, job aggregators also give hiring companies the opportunity to pay to advertise their jobs, pushing your open positions to the top of search results.
4. Job Aggregators are Often the Most Cost-Effective Recruitment Channel
One of the most important things to consider about job aggregators is that these advertisements at the top of search results are typically administered through a performance-based model. "Performance," in this sense, simply implies that someone advertising a job on an aggregator like this is guaranteed results in either the form of clicks or applicants, based on the site's particular model--usually pay-per-click (PPC) or pay-per-applicant.
That means, if you're paying to post your jobs on job aggregators, then you're actually paying for the performance of that job on that particular job aggregator (i.e. the cost is determined by the number of clicks your receive on a pay-per-click site or by the number of applications you receive on a pay-per-applicant site). This, of course, is in comparison to other ways in which you could advertise jobs online, such as flat-cost job postings (often referred to as "post and pray" methods), which don't guarantee results. This makes job aggregators one of the most cost-efficient ways, if not the most cost-efficient way, to advertise jobs online.
---
At the end of the day, job aggregators aren't just the friend of job seekers, they're also the friend of those who advertise jobs online. In order to attract the right talent to your open jobs, you'll need to post those positions on your own career site, on job boards and, yes, on job aggregators, as well. This is a part of finding the right media mix, and it will help you increase applicant volume while lowering cost. If you're not using job aggregators to find talent, then you're likely missing out on high-quality candidates and you may be paying more than you need to for applicants and to make hires.
If you're not sure about whether or not you have the right mix of employment websites to accomplish your talent acquisition goals cost-effectively, we can help. Contact Recruitics today to learn more.