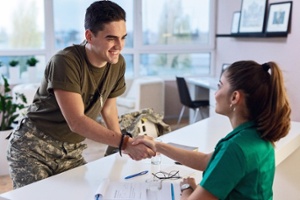 As an employer, how do you showcase that you're military-friendly? Do you have a solid careers site or social media campaign geared towards military talent? How about a specific commitment to hiring veterans or a display of related awards and recognitions?
All of these are great ways to present a military-friendly employer brand and attract top military talent. Whether you've taken steps in the direction of showcasing your military-friendly employer brand already or not, you've come to the right page to gather ideas and discover what others are doing well.
Here are military-friendly employer brands we admire and why.
Careers Site Pages
What makes a good career site page? Connecting with your military candidates through resonating messages, visuals, and helpful resources. Check out these examples:
CVS Health has a great military-focused careers site page that appeals to veterans through their customized copy and values, military-friendly awards, and veteran spotlight video.
IBM has an interactive map of military recruiting events, veteran opportunities, and a variety of military-specific resume tips.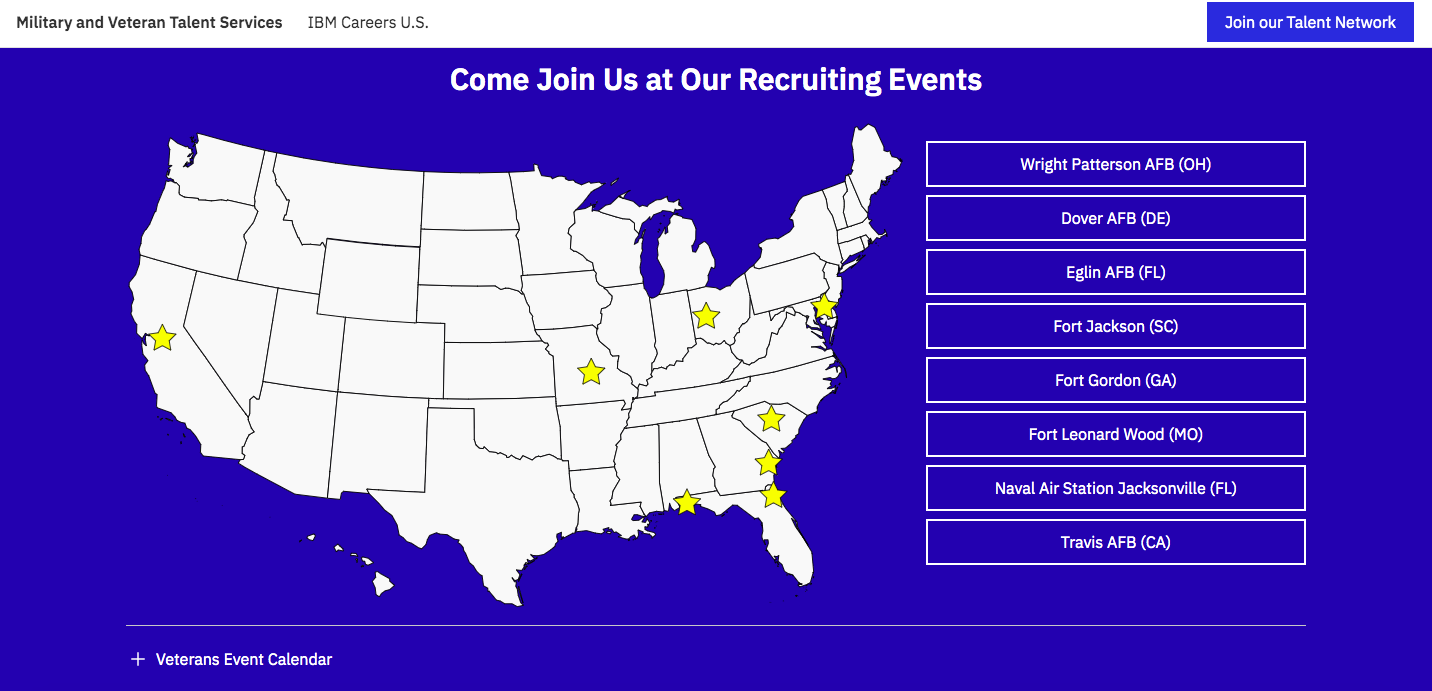 Verizon has several great tools for job seekers, such as a resume builder, skills matcher, search by installation, list of events, and more.
Careers Microsites
Maybe you have more to say to veterans and military talent that can fit on a single careers site page. If so, a full microsite can be a great solution.
Deloitte and Walmart use careers microsites to create a more targeted candidate experience and drive more organic traffic. They use key messaging, videos, military benefits, veteran commitments, and clear CTAs to turn visitors into applicants, and applicants into hires.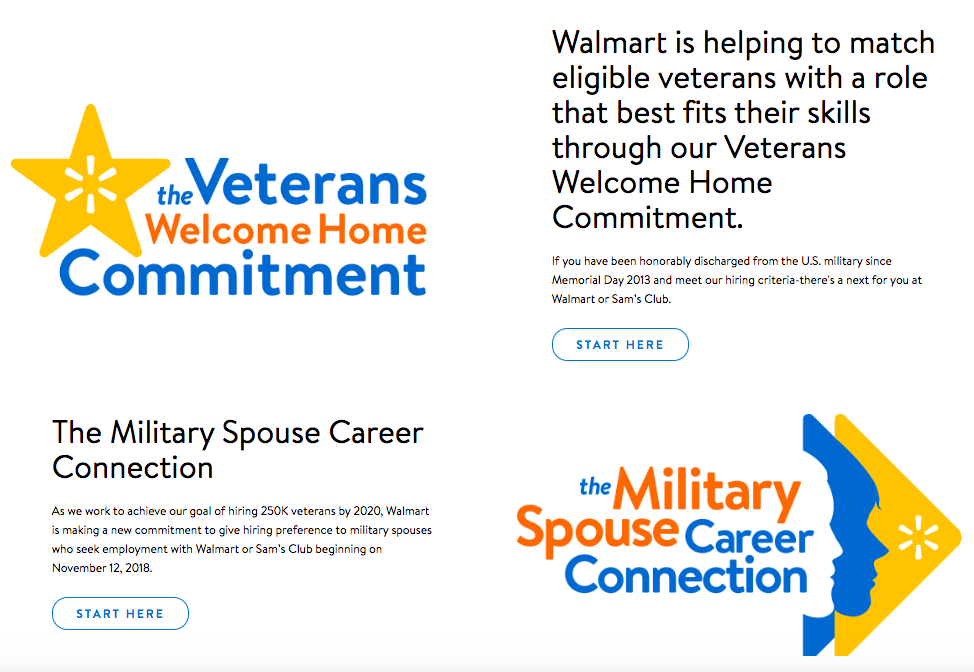 Commitment to Hiring Veterans
Check out how the following companies highlight their commitment to hiring veterans on their careers website pages. Through key messaging and good design, they showcase their military-friendly employer brand and attract veteran talent.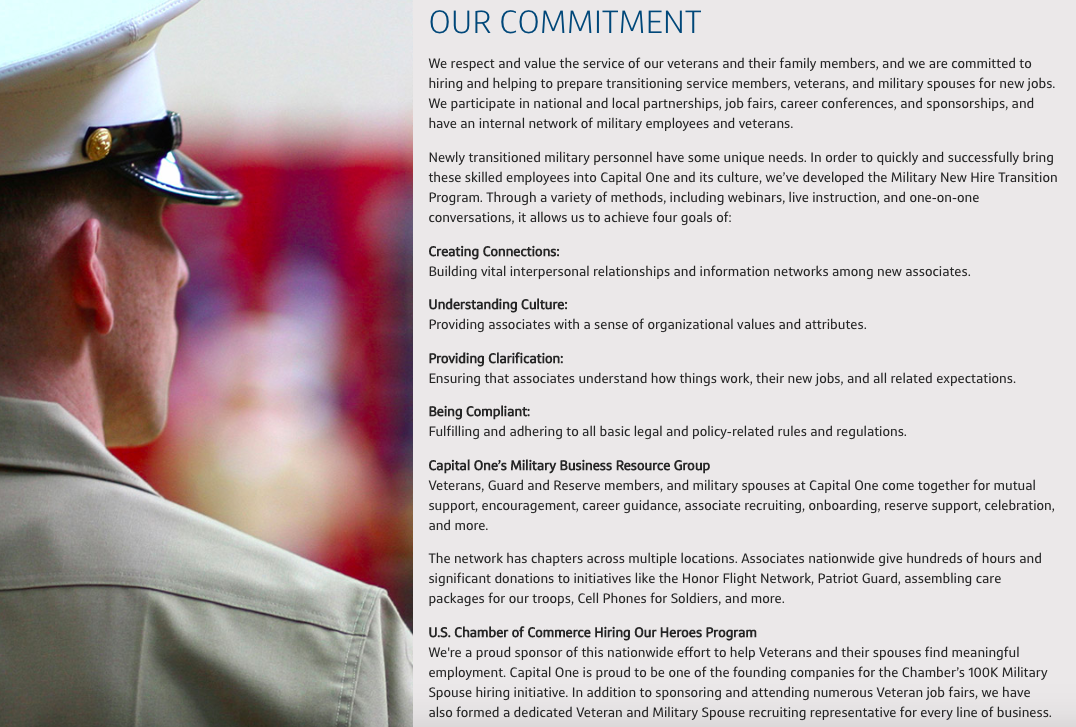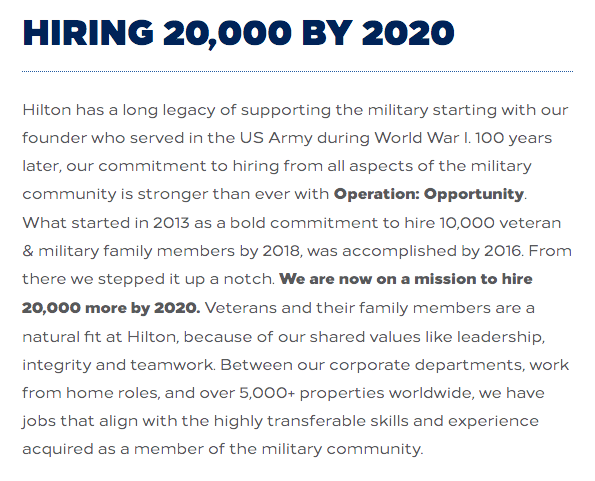 Military Employment Awards & Recognitions
When you're a great military-friendly employer, you're often recognized and awarded for it. Display your awards and recognition badges clearly on your careers site pages to further showcase your commitment to hiring veterans and your military-friendly culture.
For instance, Leidos and Windstream combine an engaging and eye-catching display of their awards and recognitions with copy that is relatable to veterans and shows their companies' commitment. United Rentals' list contains a brief explanation about each award to give context to their recognition. Here's a visual example from Windstream: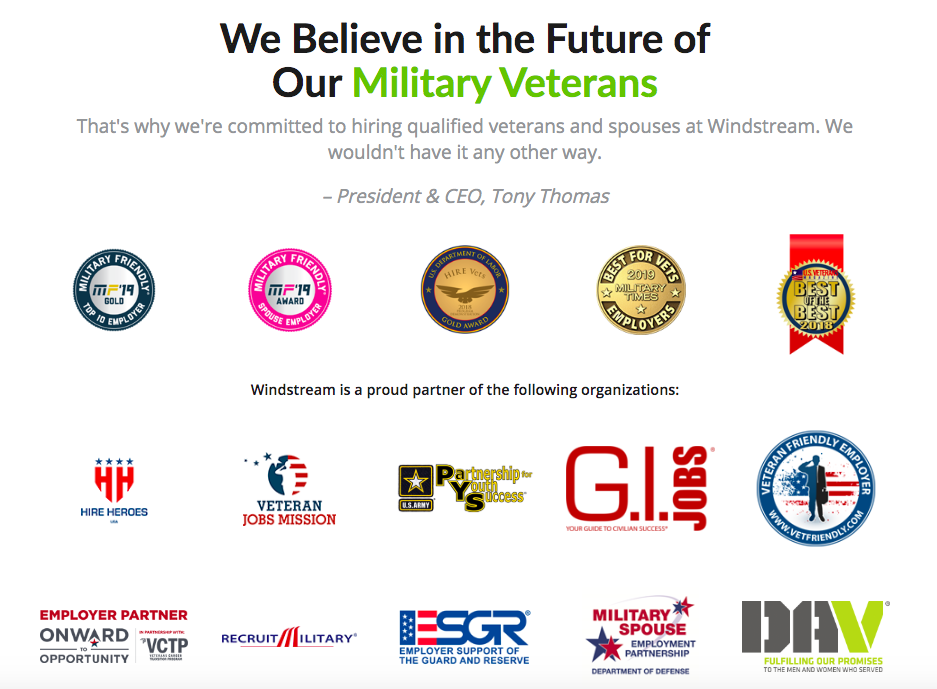 Military Skills Translator
One of the biggest challenges for military talent coming into the workforce is translating their skills into employment skills. Employers can make this easier by incorporating a Military Skills Translator into your careers page or microsite.
For example, Anthem Inc., The Home Depot, and Kaiser Permanente all use military skills translators on their career pages and job searches to make it easier for veterans to search for opportunities. It also further shows their dedication to being military-friendly. They even paired their military skills translators with engaging copy to resonate with veterans even more.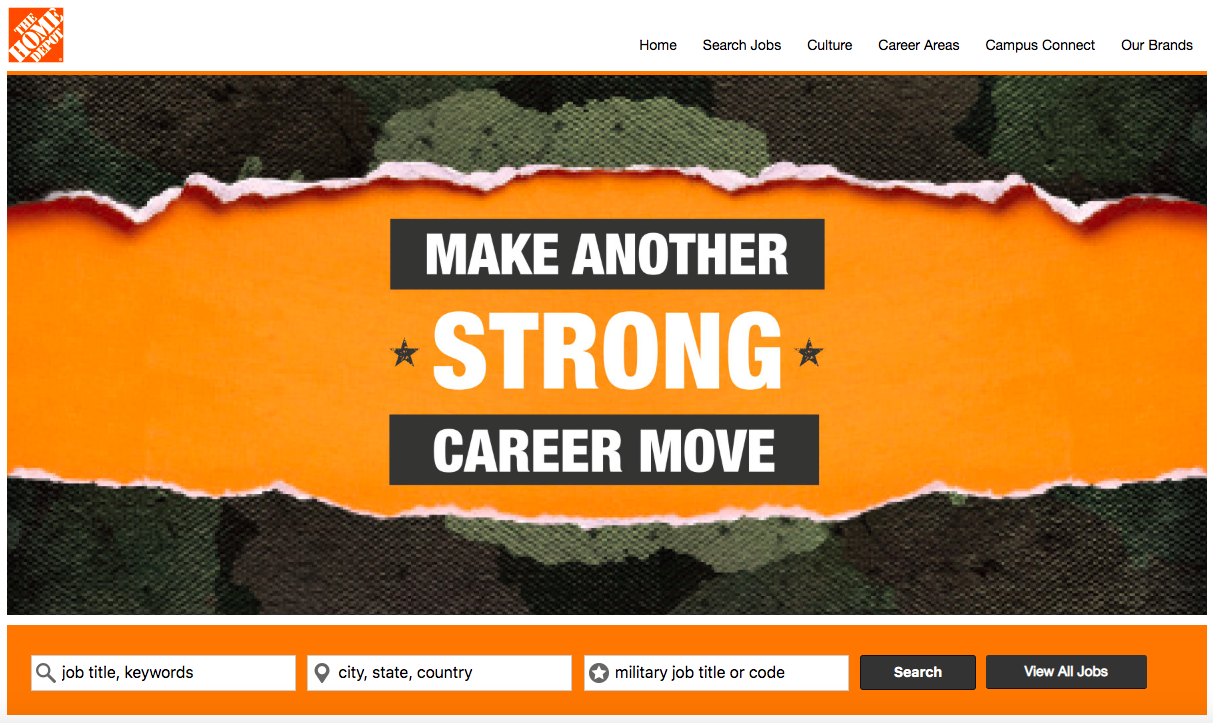 Copy & Messaging
A picture may be worth a thousand words (and great graphics and visuals are always recommended to resonate with your audience!), but having copy that speaks directly to the heart of veterans is key with messaging. Allstate, Hewlett Packard Enterprise, and Novartis have inspiring copy that attracts veterans to their company.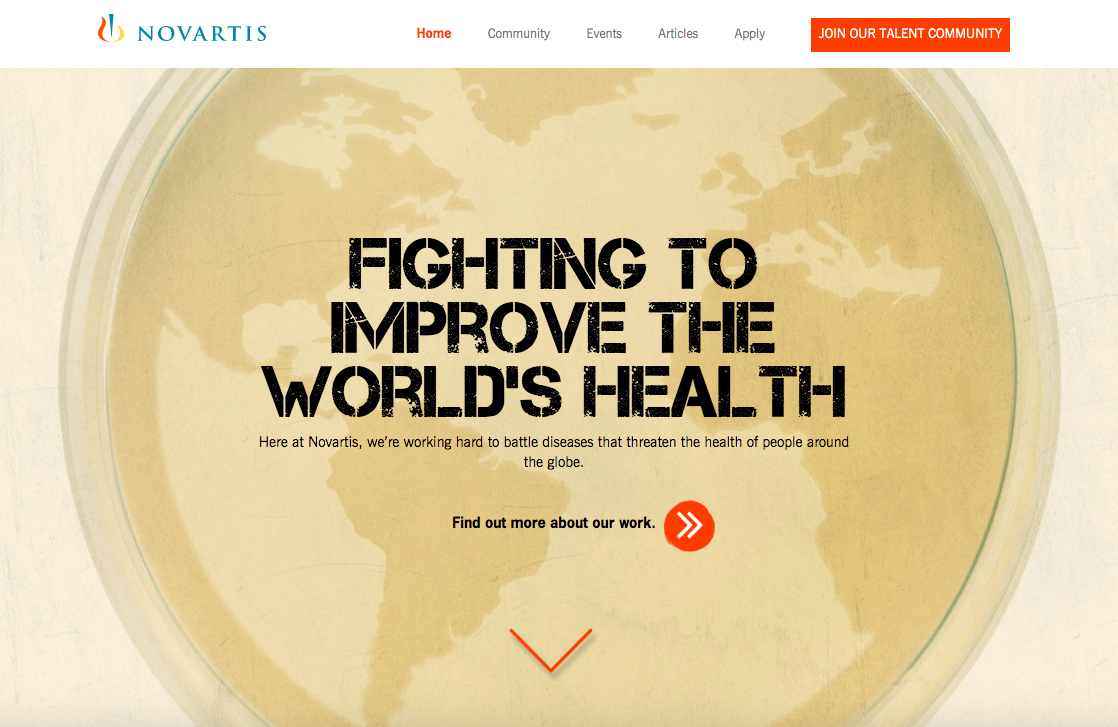 Social Media
From social media campaigns that target a military audience to using candidates' LinkedIn profiles to match career opportunities, these companies know how to navigate social platforms to showcase their military-friendly employer brands.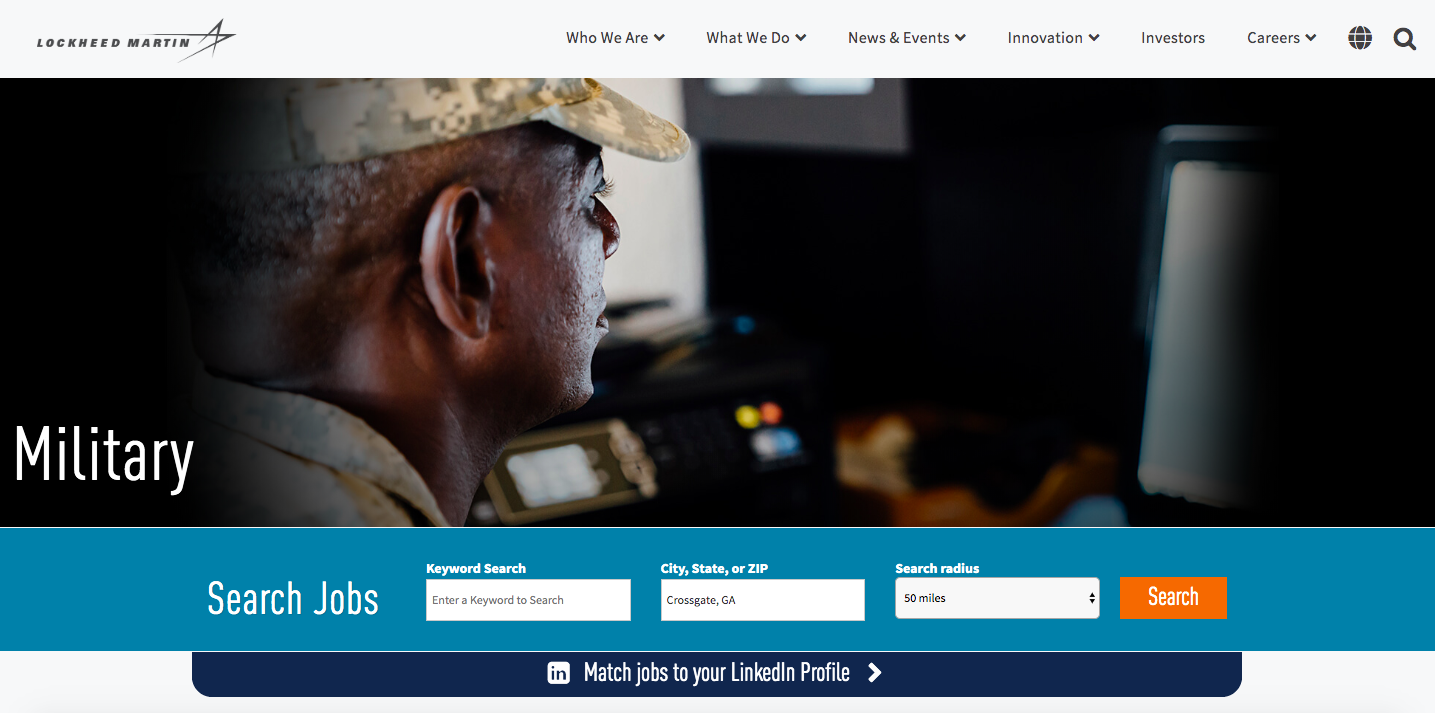 Robots are an associate's best friend…

Air force veteran joined Amazon and created a DIY invention that helps people & robots collaborate!

Used in dozens of fulfillment centers, see what it's like to "take your robot for a walk!" https://t.co/zeZxlMV8LH

— Amazon Fulfillment (@AmznFulfillment) September 26, 2019
Roughly 500 USAA employees participated in this years' Zero Day PT! Zero Day PT helps employees who didn't serve understand what many of our members have experienced during training day zero. Congrats to all that completed the challenge! #USAALife pic.twitter.com/2e2BeN66s8

— USAA Careers (@USAA_jobs) October 14, 2019
Entrepreneurship may be the path for many veterans and military spouses, and that's why we sponsored last month's @patriotbootcamp (PBC). PBC is three-days of training & mentoring to startup founders. Congrats 2019 graduates! Learn more here: https://t.co/301SByK16X pic.twitter.com/9Q9WI0sBnt

— USAA Careers (@USAA_jobs) September 10, 2019
Blog
A careers-focused blog is a great way to get the attention of military talent and to provide helpful and informative resources for veteran job seekers. Here are some good examples.
Accenture's blog has a variety of articles written by their veteran employees that showcases the company culture, work environment, and positive experience (e.g. "I'm Growing my Career as my Husband Serves Our Country" and "My Journey from Army Soldier to SAP Developer").
Northwell Health uses its blog to present its commitment to helping veterans with hiring events and giving back to the community.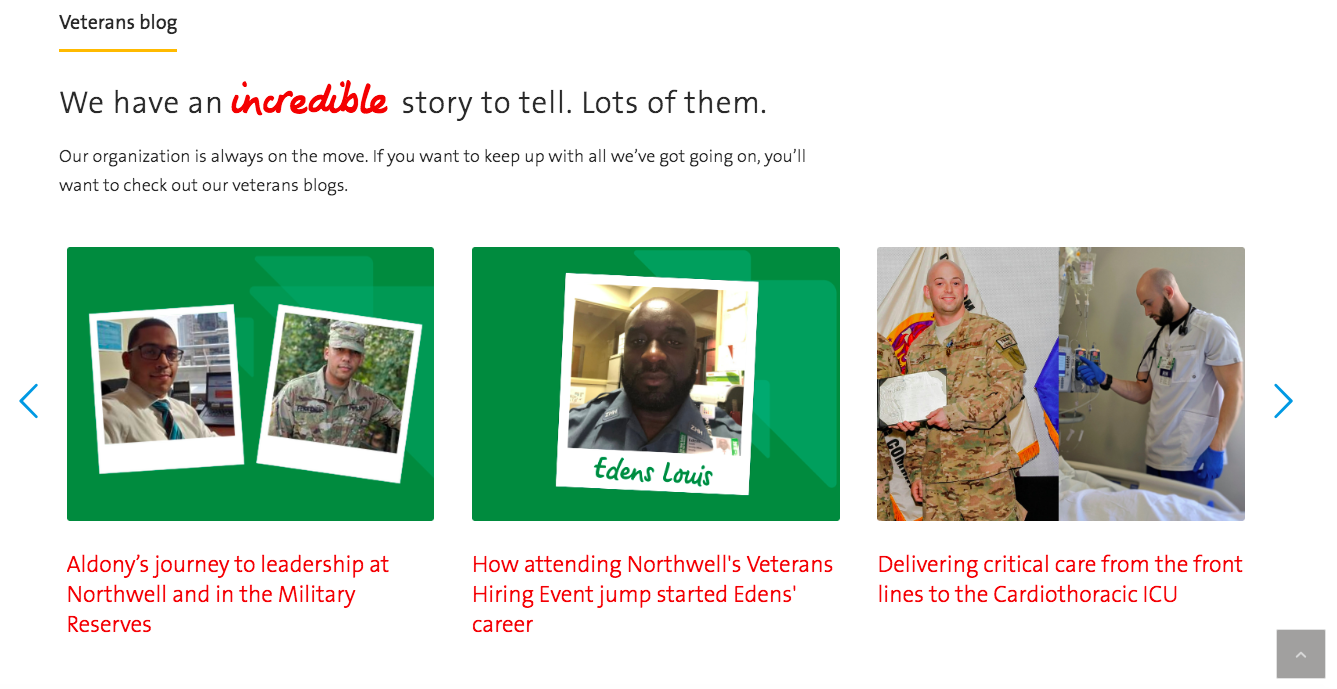 Video
BAE Systems and General Motors use video stories on their military careers pages to showcase veteran success stories, military benefits, and company culture.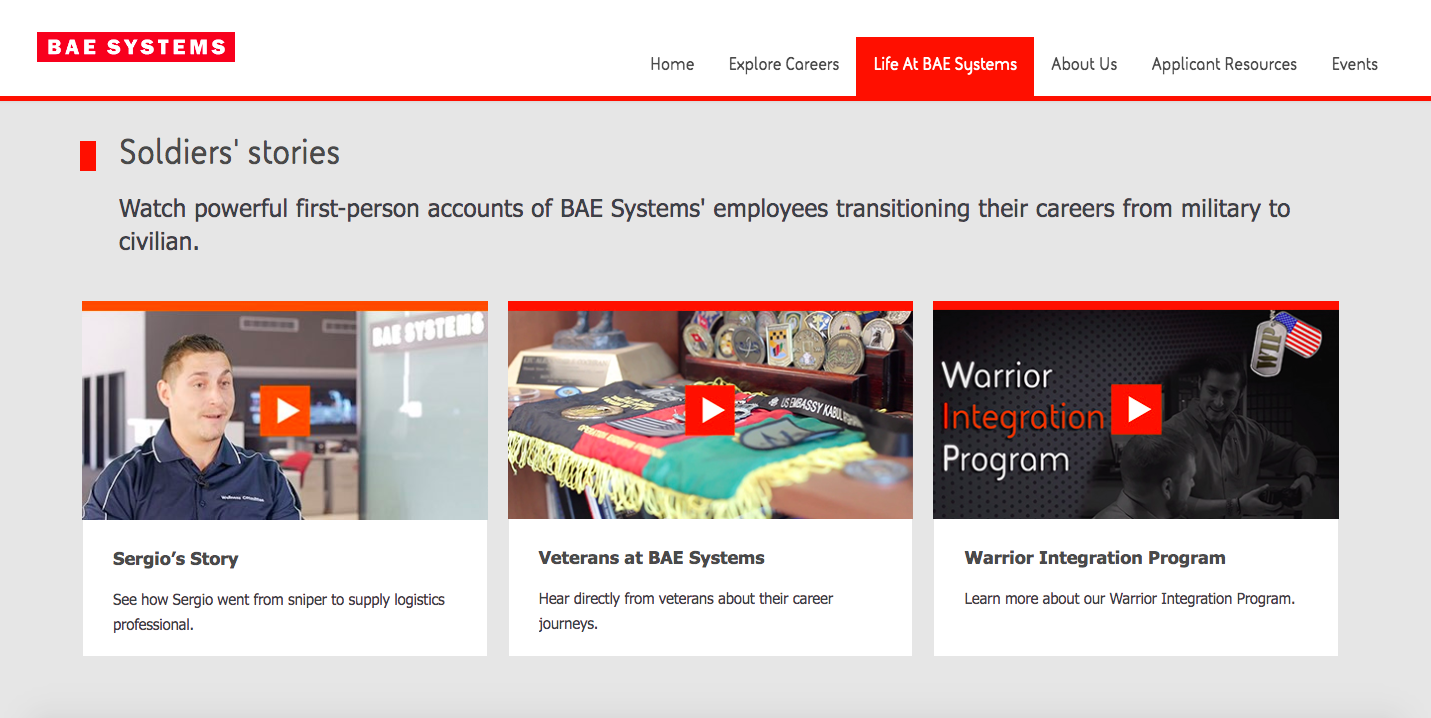 Resources & Benefits for Military Employees
DaVita and Southern California Edison present their military benefits on their careers page to immediately demonstrate to veteran candidates that they are committed to their well-being and will support their growth and development.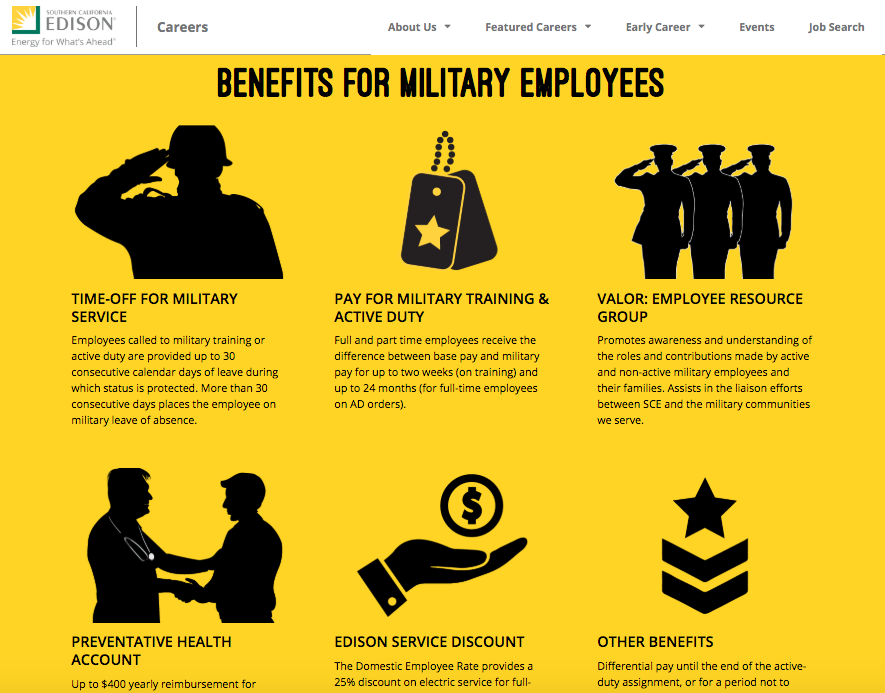 Veterans are skilled workers who make great employees. By using these examples of employer branding components as inspiration, you can strengthen your veteran recruitment marketing strategy and attract top military talent.
Want to learn more? Dive into our Employer's Guide to Veteran Recruiting for an in-depth look at military recruitment marketing, and check out our ranking of the Top 60 Veteran & Military-Friendly Employers for 2020.
Posted by Kristen Stephens

Kristen is no longer with Recruitics. During her time with us, she was a Copywriter, where she put her passion for creative thinking, employer brand, and recruitment marketing into every project. A graduate from UC Davis with an English major and Linguistics minor, she is a true lover of languages and grammar with a fascination for how syntax and diction can influence brand voice. Her diverse portfolio includes digital copy, print, ad, short-form, long-form, blog, and social media. In her spare time, she can be found writing, reading, hiking, and spending time with her nieces and nephew.