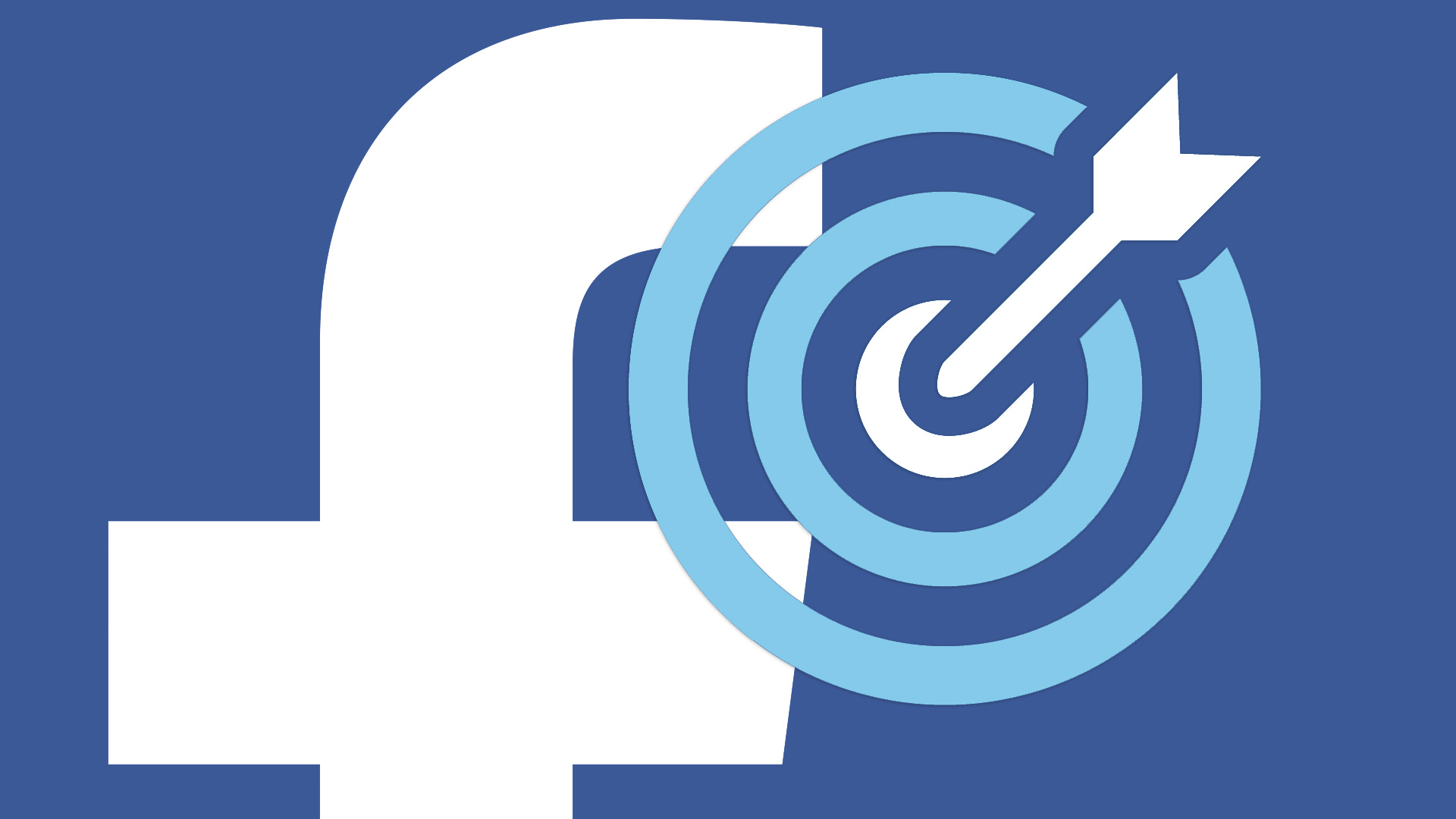 As a marketer, you know that in order to reach your targeted audience, you need to meet them where they are – this means you'll be running various campaigns on different platforms such as job sites, social media channels, Google search, email, etc.
Once you reach them, what if they don't take action right away? According to SmashFly, it takes over 10 touches before a candidate takes action such as submitting an application. That's where retargeting campaigns come into your strategy. There are a few set up factors that go into retargeting campaigns, but for this blog post, we'll focus specifically on 3 different strategies you can leverage to reach different audiences through Facebook advertising.
Setting Up Your Campaign
One thing to note, you will need to place a pixel for Facebook/Instagram, Twitter and LinkedIn in order to retarget those who visited your website. You can leverage CRM lists, but in order to retarget new candidates that have taken an interest in your organization (visiting your main website, careers landing page or started the application), placing a pixel to track them is the perfect way to kick off a retargeting campaign on social media.
Unsure about how to place pixels in order to track visitors to your website? Learn more about how to place them in this blog post on "How Retargeting Pixels Work for Recruitment."
Creating Custom Audiences
Once you place the pixel on your website, you'll want to create a custom audience based off that pixel. You'll be able to target people based on how they interacted with your website (e.g. group all those that visited a specific page on your careers website). If you can place pixels on your ATS, you'll also be able to create audiences based on ATS interaction – make sure to check with your ATS first.
Example: Facebook Custom Audience: All website visitors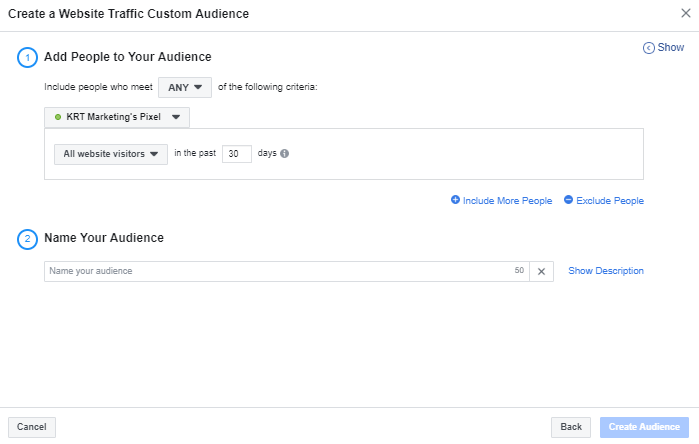 Example: Facebook Custom Audience: Specific Web Page (i.e. careers landing page, student internship landing page, etc.)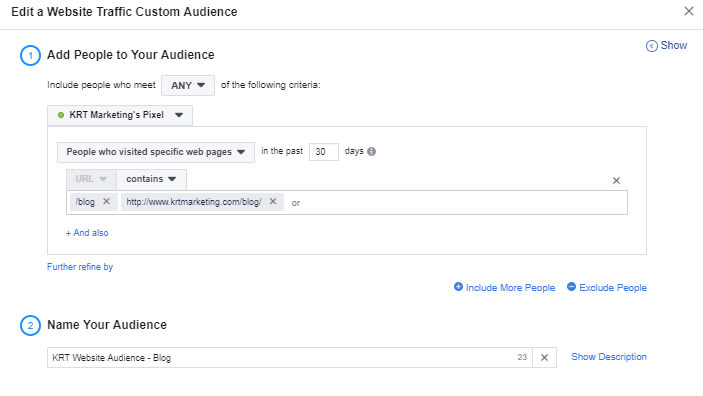 For Facebook, once the custom audience for your campaign is created, you'll want to give it some time to populate. Under the "Availability" column, it'll have a "ready" when it has generated a large enough size to leverage.

Facebook recommends the following about size of audience and when to launch a campaign with your custom audience:
"Waiting until you have several hundred people in your custom audience from your website before you target it in an ad."
"How soon you can start using your custom audience from your website will depend on your website traffic and when you placed your Facebook pixel."
You can have unlimited numbers of custom audiences based on your goal with the campaigns. You can leverage custom audiences to target all website traffic, people who visit just your careers website, people who started an application or even completed an application. Once you have them in place, it's time to launch your retargeting campaigns!
Retargeting Ideas To Consider In Your Strategy
Consider taking your custom audiences, those who you are retargeting, and creating different campaigns to support your strategy.
1. Retarget with different content than your evergreen campaigns

You may be running hiring ads to attract new candidates, but what about those who have visited your website? Consider approaching that custom audience with a separate campaign that is focused on bringing those candidates back to the website to start an application. This content could include; employee spotlights, what it's like to work at the company content, benefits content, etc.
2. Retarget those who haven't completed an application
Let's say you have created an audience based on those who have started an application but have not finished it. How would you get them to return? Possibly change up the ad copy to include specific messages about them being a good fit, highlight benefits or even try cheeky copy about returning.
3. Retarget those who HAVE completed an application, but keep them "warm" with engaging and candid content

What is it like to work at the organization? What type of content can help them when/if they land an interview? Think about sharing these types of ads with candidates who have said yes to wanting to work for your organization and help them prepare to get ahead or get a sneak peek at what it's like to work for your company.
Final Thoughts
One thing that we can't forget, is that budget and location are often other factors when developing a full retargeting strategy on any of the social media platforms. While the three recommendations above are ideal, we know not every company has access to building out external content such as customized landing pages, blog articles, videos, fancy graphics, etc. Copy and imagery can be easy fixes to differentiate your retargeting campaigns based on your goals.
--
Ready to kick off your next retargeting social ad campaign? Let us know – we'd love to hear more about your goals!
Posted by Julie Calli

Julie Calli is the Chief Marketing Officer at Recruitics. In the 16+ years that Julie has worked in talent acquisition, she has managed over $700 million in recruitment advertising and developed strategies that have supported hundreds of organizations. She is passionate about recruitment advertising and the positive impact that it has on bringing together employer opportunities and talented people.