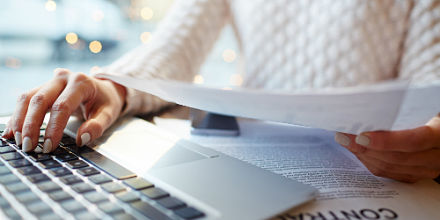 When recruitment marketers come to us for pointers, one of the best pieces of advice we can impart is the importance of finding the right media mix.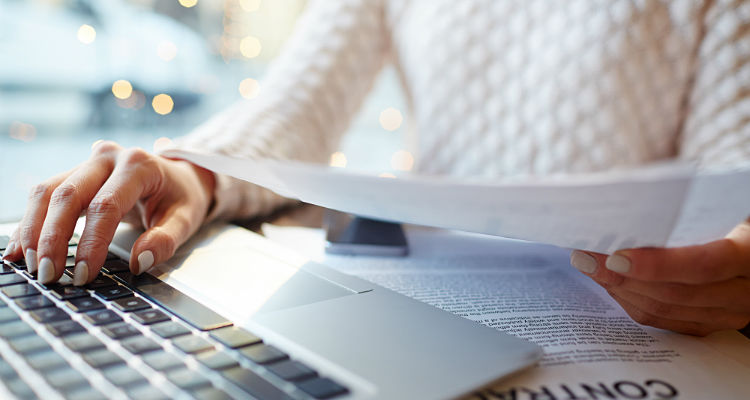 To unpack that a bit, it's important to remember that recruitment marketing takes a number of forms online. There is employer branding, which is concerned with marketing your brand to future employees. There is sourcing, where dedicated team members focus on proactively reaching out to candidates to have them consider current and future roles.
And then there's the most popular form of recruitment marketing which we primarily focus on: online job advertising.
When we talk about finding the right media mix, we're specifically talking about finding a balance between the different types of job ads available today
Of course job ads themselves can be bought in at least three different ways. And while you can read about the three most common ways to advertise your jobs online here, you won't necessarily use all three in your media mix. In fact, we often recommend recruitment marketers focus on performance-based media like PPC ads, and then work on supplementing those ads with job board contracts.
This kind of strategy is easier to master than others, because the pain points associated with PPC can be solved with the use of the programmatic buying technology Recruitics introduced to the industry. Job board contracts, on the other hand, tend to require a bit more human touch.
With that in mind, let's take a look at the five biggest challenges recruitment marketers face when managing their annual job board contracts.
5 Big Challenges You May Face While Managing Job Board Contracts
Regardless of your experience, these are five challenges you'll want to keep in mind as you go about managing your job board contracts:
"I don't know which job boards or contracts to purchase."
Even if this isn't your first time managing job board contracts, with the pace at which the industry is evolving it can be hard to know what your options are. To help you get a better idea of what's available to you today, we've put together a mini-series that covers 10 job board contracts to consider in 2018 (you can read that here and here).
Once you've familiarized yourself with the job board contracts available in the space, you'll probably wonder how to go about choosing between these ten (or more) options. This is where analytics come into play. The insights you've drawn from your past year of advertising jobs online should help point you in the direction you should be taking your strategy. (If you don't already have a recruitment marketing analytics dashboard, you can get one here for free.)
But what do you do if you don't have analytics to work off of? Your best bet is to consult a recruitment marketing expert who can help you benchmark your current efforts and assist you in building a recruitment marketing strategy tailored to your organization.
"I have a limited recruitment budget."
There's nothing more frustrating than spending the time to build out a quality strategy, only to learn it doesn't fit the budget you've been given--and this happens more often than you might think.
So what do you do when you find yourself in this scenario? Your first course of action should be to evaluate how you can reduce the costs of your job board contracts.
Although your first instinct might be to drop a handful of job boards from your strategy, that doesn't always need to be your primary course of action.
As briefly mentioned above, by using the Recruitics Agency you can leverage our team of in-house recruitment marketing experts to build the most effective strategy possible. By using industry-leading technologies, the Recruitics Agency can easily benchmark your current efforts and use deep data analytics to determine the exact course of action you should be taking to improve performance and reach your goals.
The idea here is to get more out of each dollar you spend, on each source you advertise on, helping you lower the cost associated with any given job board without requiring it be eliminated from your strategy altogether.
"Managing all of my job board contracts takes too much time."
This is a common complaint we hear coming from recruitment marketers and other industry professionals.
While the world of performance-based media is accelerating at rapid speed, the TLC that job board contracts require can leave you with a bit of a time-management issue.
So what is a recruitment marketer to do?
Of course, the easiest way to alleviate your workload is by working with a partner like the Recruitics Agency. The Recruitics Agency's team of recruitment marketing experts not only have access to all the innovative technology Recruitics has introduced to the industry--they also carry with them decades of experience in online recruitment.
The Recruitics Agency can help you build your strategy, suggest adjustments in your efforts based on real-time recruiting data and, most of all, handle every last bit of your job board contract negotiations. This saves you time and, ultimately, money.
"I'm not sure what I should be asking my media reps."
Job board contract negotiations can be a bit tricky to navigate--and you're almost automatically at a disadvantage. Why? Because while your rep is focused on the single job board contract in front of the two of you, you'll be focused on that contract and every other one that you're trying to fit into your strategy.
This is where it can be especially helpful to have an industry expert on your side--or directly negotiating on your behalf.
However, we understand that that might not always be an option, so it's important to keep at least a few basic questions like these in your back pocket:

Can I modify the number of postings and/or slots that I'm purchasing?

Can I modify the number of resume database seats that I'm purchasing?

Which components of this contract are required or mandatory, and which components are flexible or negotiable?
"I don't know if I should buy my job board contracts based on quality or quantity."
As with traditional online marketing, recruitment marketing is a numbers game.
If your strategy isn't pulling in enough applicants, the chances of your talent pool including quality candidates will decrease. Cast too wide a net and you'll be drowning in unqualified candidates--crippling your hiring process.
This is where analytics can be a saving grace. If you're leveraging a recruitment marketing dashboard like Recruitics Analytics (which is free to use, by the way), then you can start to understand exactly which sources your applicants come from most often, and which jobs play best on a given site.
Take it one step further by combining your top-funnel job ads data with your bottom-funnel ATS data, and End-to-End Analytics can start to tell you exactly which job boards produce quality hires and at what cost.
In either event, analytics is the key to helping you understand the balance between niche job boards and general aggregators that attract millions of job seekers a month.
The Easiest Way to Manage Job Board Contracts
Managing your job board contracts is rarely fun, but it's an important piece of the recruitment marketer's roll. These contracts can help you supplement the traffic you're pulling in through your performance-based media, can help you reach talent markets you might have missed and will ultimately help you establish a more efficient strategy.
Unfortunately, regardless of its importance the fact remains--managing job board contracts can be a difficult and time-consuming process.This is why the easiest way to go about it is to not go it alone.
Recruitics provides both the technology and expertise that makes managing job board contracts easy. To learn more, contact Recruitics today.
Posted by Emily Tanner
Emily is the VP of Marketing at Recruitics. With over 8 years of industry experience, Emily has worked on both the client side and the business side of marketing, partnering with top enterprise customers on their talent acquisition and recruitment marketing strategies as well as developing inbound content marketing plans, paid advertising campaigns, lead generation initiatives for Recruitics. A true data nerd at heart, Emily finds joy in analyzing deep performance metrics and finding the story in the numbers. When not working on marketing strategies or in Excel documents, you can find Emily hanging with her husband and son and their 3 dogs.