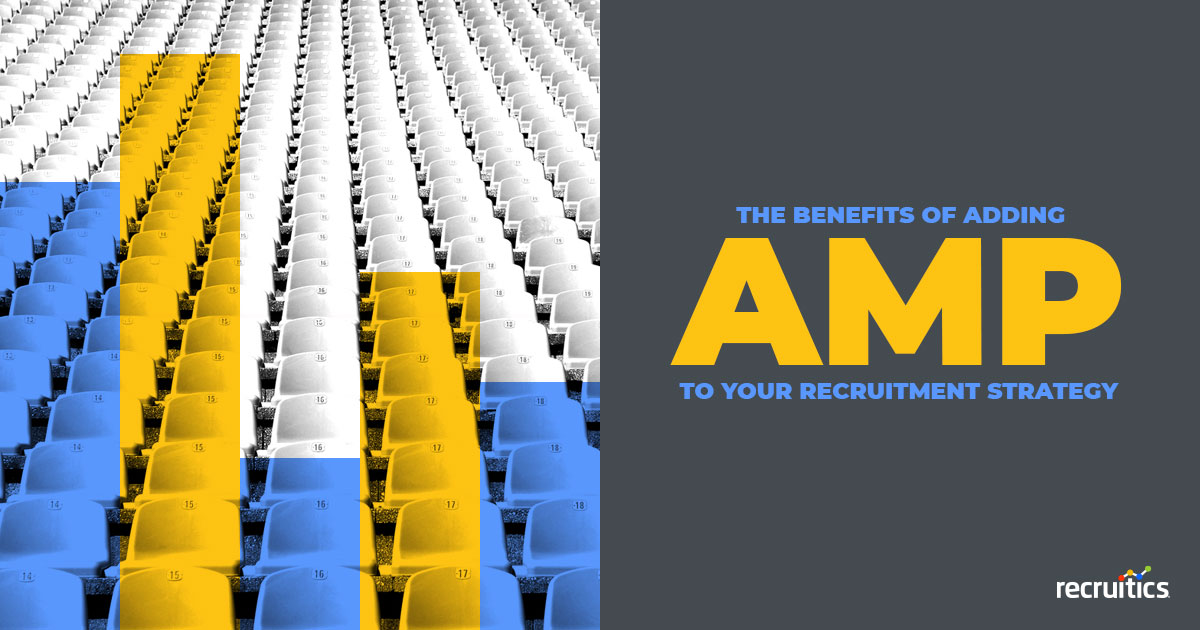 From the Great Resignation to the Great Reshuffle and the Great Re-engagement, the labor market has changed drastically over the last two years. With this past April 2022 representing the 12th month in a row that the U.S. economy added more than 400,000 jobs, American employers have now replaced 95 percent of all jobs lost in the early days of the global pandemic, according to Pew Research Center.
True, the last two years have been abnormal. However, recruiters still don't have any way of knowing what the future holds. But, trends have emerged – such as work from home, increased mental health benefits, and a renewed focus on work-life balance.
Other trends remain – heightened by the changes in the workplace, such as attracting and retaining top talent and a continually growing gig economy. According to Upwork's 2021 Freelance Forward survey, freelancers "contributed $1.3 trillion to the U.S. economy in annual earnings, up $100 million from 2020." The Journal of Urban Management found that "post-COVID-19, the global ride-hailing market size is projected to grow at a rate of 55.6% from 2020 t0 2021."
In light of these varying trends reshaping employment, talent professionals have realized that automated recruitment is at the core of most successful businesses. As such, talent teams must prioritize recruitment marketing strategies.
Enter automated marketing platform (AMP): Recruitics' most innovative programmatic buying technology, an automated approach to promoting job ads at scale, in any market, at the most optimal price.
What is Recruitics' AMP?
By definition, Recruitics' Automated Marketing Platform (AMP) is designed to achieve clients' high volume hiring needs on a market level through algorithmic buying and advertising automation.
A dynamic marketing automation platform, Recruitics' AMP pairs alongside programmatic job advertising technology "to dynamically balance market-level gig worker supply with consumer demand." AMP is the most innovative programmatic buying technology in the market, developed by Recruitics for the leading growth marketers in the on-demand and high-volume hiring segments.
Said another way, AMP provides high value to growth marketers in this segment like food delivery platforms, allowing them to achieve their hiring needs at scale globally.
For example, say an employer needs to hire in hundreds or thousands of locations nationally. With AMP, top food delivery platforms can achieve market penetration at scale and pay the most effective acquisition price given the current market labor supply and hiring demand.
How? AMP uses algorithmic buying and advertising automation to hire at scale, helping employers achieve the specific growth needed.
How does AMP work?
AMP uses high-level combinations of Recruitics' proprietary market-level benchmark data, including historical and real-time job performance data and trends. Using this data AMP can automatically execute intelligent bidding and buying decisions based on the employer's unique jobseeker acquisition demand.
With these automated capabilities, AMP's bidding technology provides employers with the most efficient cost-per-applicant (CPA) given their hiring demand within the pay-per-click (PPC) and pay-per-apply (PPA) digital job ad ecosystem.
AMP distributes jobs across a network of pay-per-performance media sources to deliver the correct number of applications for each market with velocity while maintaining efficient CPAs.
For gig-powered companies, Recruitics' AMP provides incredible value – and power – allowing them to identify, allocate, and throttle their market-specific ad spend in a fluid and dynamic manner. Thus, AMP works to the gig industry's advantage, helping to create a high-level strategy accompanied by customized algorithms and hiring goals structures.
Who uses AMP?
Employers who are hiring at scale – typically those engaging and attracting talent in a supply and demand model with market-based goals – directly benefit from implementing AMP into their recruitment marketing strategies. AMP is the most advanced automated market-level, goal-driven candidate acquisition engine designed for companies that need to scale quickly or maintain candidate flow in hundreds of markets at once.
Compared to traditional corporate employers who typically hire in lower numbers, these supply and demand model companies can provide demand forecasts, helping Recruitics drive inputs into AMP's buying algorithms.
For example, how many applicants do gig and high volume employers need next week? Next month? Next year? How many do they need in Los Angeles as compared to Des Moines? Or Chicago versus Portland, Maine? These employers are well attuned to providing this forecasted market data to fuel AMP's buying decisions.
How does automation integrate with AMP?
Specifically, when a gig-powered employer needs to hire in hundreds or thousands of locations, AMP helps the employer understand the different demands per market and specific market behaviors and performance – all through automation.
Automation does all the heavy lifting, making this recruitment advertising scalable and less time-consuming by eliminating manual processes such as inputting campaign data or adjusting settings.
Also, automation saves the day when sending out thousands of campaigns weekly to different locations with different needs and competition. However, imagine working on this weekly campaign manually. For some companies, one or more people would need to dedicate themselves to this recruitment process full-time if manually done. With AMP, it's a seamless process as the algorithm intakes the market-level employer inputs (usually applicant demand and CPA), references historical performances, and outputs the most optimal CPC for the job.
How does AMP differ from other recruitment solutions?
Compared to other recruitment solutions, AMP has unique features, offering a competitive edge for companies needing to hire at scale.
The Ability To Customize
Employers can tailor jobs, market definitions, algorithms, and goal structures with AMP's customization ability. For example, food delivery platforms may define San Francisco differently than drive share platforms. Or, companies may want to target jobseekers thirty miles from Houston but only five miles from Lexington, Kentucky.
With these different hiring needs, Recruitics can customize AMP's algorithms, creating custom market definitions, goal structures, reporting, and metrics, and structuring automated recruitment campaigns for each employer.
No two employers are the same. With Recruitics' AMP, employers can enjoy flexibility and customization when targeting active and passive candidates. Another unique AMP attribute is incorporating down-funnel quality into the algorithms. In other words, through Recruitics' AMP solution, employers can benefit from end-to-end analytics service offerings.
Why is this important? If talent professionals compare return on investment (ROI) points between traditional employers and gig employers. For example, for food delivery platforms, the ROI doesn't occur at receiving an application (as is typical for more conventional employers); instead, it occurs at the activation level when they complete their first food delivery.
By tailoring down-funnel quality, gig employers can benefit from end-to-end analytics solutions specific to the supply and demand industry.
Focus On A High-Level, Holistic Strategy
When considering AMP, employers should understand that this automated recruitment tool focuses on a high-level, holistic approach when defining strategy. Essentially, companies want to determine their needs. AMP lets them do so and takes care of the rest.
With AMP's customization and flexibility, the algorithm determines the bids based on data. This eliminates the traditional mindset of spending $x amount on job boards. AMP doesn't operate in such a limited, constricting way. AMP also allows for flexibility of funds through a month so that companies can give more budget to better performing sources.
--
Ready to learn more about AMP's revolutionary automated programmatic buying model? Contact Recruitics today to find the right customized solutions for your recruitment marketing needs.
Posted by Justin Gabriel

Justin Gabriel is a Director of Programmatic - AMP & Analytics at Recruitics. During his time with us, he's brought incredible value as a thought leader in the recruitment industry.