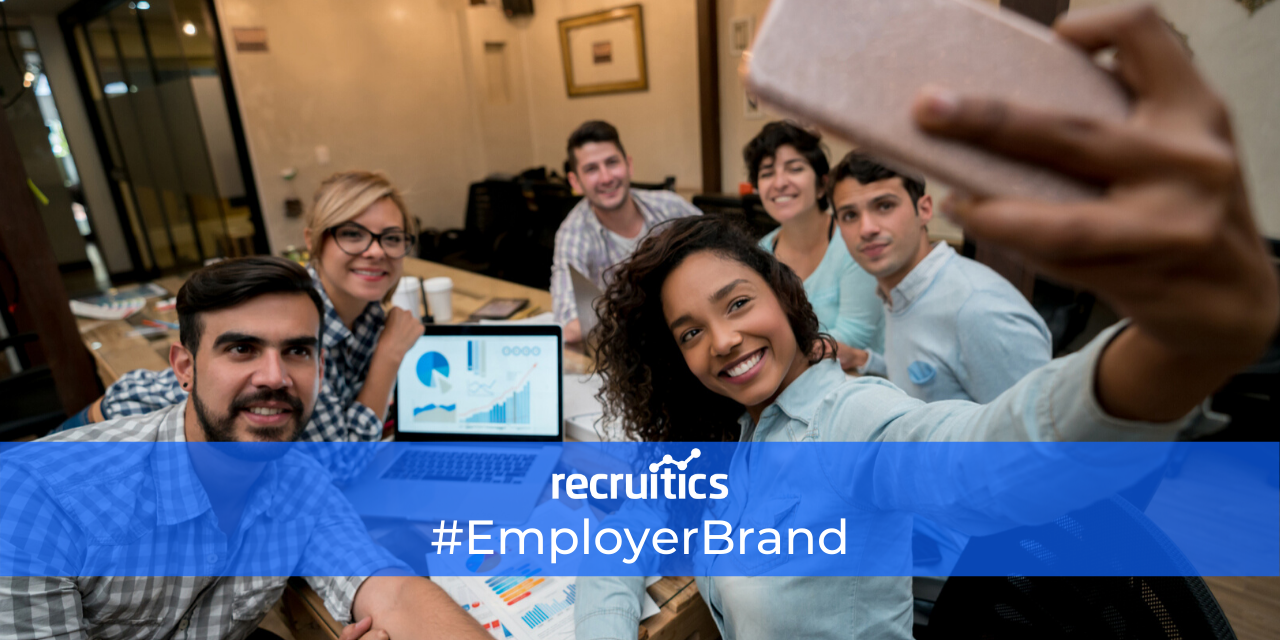 Did you know… 92% of consumers trust online content from friends and family, rather than brand messages?
Did you know… 85% of the U.S. internet audience watches video online?
What do you get when you put these two whopping figures together? Employee-generated videos! The job seeker audience craves authenticity and transparency. They want to hear from real people. As an employer, you want to reach these job seekers. Employee-generated video is the way to do it and make your message stick.
CLICK TO TWEET: Great Read on Why You Should Try Employee-Generated Video?
Here is everything you need to know about employee-generated video and how you can try it.
---
DON'T MISS THIS WEBINAR RECORDING
---
WHAT IS IT?
Employee-generated video is exactly what it sounds like – video content created by your very own employees. (There are several ways to go about creating and collecting these videos, but we'll save that for the "how to" section!)
For talent acquisition, employee-generated video contributes to your recruitment marketing efforts by allowing your employees to share about company culture and what it's like to work at your company. For content marketing, it will help you curate content that can be repurposed on social media, your career site, recruitment communications, job postings, and more!
In addition, it's a given that a lot of your employees are on social media, and they are likely already talking about you, whether you ask them to or not. Having an employee-generated video strategy will help you empower and guide your team to share their stories while reinforcing your employer brand.
CLICK TO TWEET: A lot of your employees are on #socialmedia, and they are likely already talking about you, whether you ask them to or not. Learn more about employee-generated content.
CONCERNS?
Understandably, you might be concerned about handing the wheel (or camera, in this case) to your employees. Any employee-generated video strategy should address potential concerns like staying on message, resources, and legal compliance.
You should also keep in mind that not every employee is going to be camera-savvy, or they may be camera shy. If you're having a hard time drumming up participation, start small. Identify employees who are top performers or who you know are socially active and would be great on camera. Don't hesitate to ask around – department managers will likely be able to point you in the right direction.
HOW TO EXECUTE
As I mentioned, there are a lot of different ways you can go about setting up an employee-generated video strategy. Your strategy will depend on a few factors: company size, culture, industry, and existing policies. Here's how we did it, with the help of Altru Labs.
First, we established some goals:
Generate a high volume of video content from a variety of departments and functions, within a short period of time
Use employee-generated videos for the career site, social media, and other recruitment assets
Then we considered the talking points we wanted to hit and came up with a list of prompts, such as:
What makes the company culture unique?
What's a day in the life like for you?
What advice would you give to a candidate to be successful on the job?
How do remote teams collaborate?
How do benefits compare to industry standards?
How would you describe the company's vision?
These were just a few!
Next, a little bit about how implementation with Altru worked…
Administrative UX:

The designated admin from our team, Jillian, loaded questions and prompts into the platform for employees to answer. She also created individual accounts for everyone on the team.
Employee UX:

Our employees downloaded the Altru mobile app and logged in using their credentials provided by Jillian. Once in the app, they saw the prompts available to them and could select which ones they wanted to respond to. When they picked a prompt, they were then guided through the process of filming or uploading a video within the Altru app – a seamless process! Users are also given the option to record responses using the cameras on their phones or computers and then upload those video files via the app.
Because we wanted to see just how many videos we could collect in a short period of time (four weeks), we gave the team a little incentive. We love some healthy competition, so what would be better than a contest?! We came up with a prize and awarded the team members for the number of videos they submitted within the four weeks. Extra points were given for videos submitted in the first two weeks of the contest ("early bird" incentive!).
In four weeks, here are the results we saw…
Participation from 35% of employees
97 total videos submitted, 80 of which were approved and published
The prompt, "What are some unique perks KRT offers to its employees?" garnered the most responses (11) out of all the other prompts.
The approved videos were featured on our careers site in the Altru widget.
BONUS: SPECIAL EVENTS
Don't be afraid to think outside the box when it comes to employee-generated video! Content about company culture and benefits are great, but you can try taking it to the next step for special campaigns.
For International Women's Day, we used Altru to empower our team to create videos.
Through Altru, our female team members were given this prompt: "Share your experience as a woman in the professional world and how it relates to your goals and career development." Men received this one: "Tell us about a woman/women who inspire you."
Almost half of the team participated! We got a lot of great content out of this campaign, which we used in several ways, examples below. Since we used Altru, the team was also able to share their content to their personal social media – win/win!
International Women's Day Compilation Video
Special Campaign Landing Page
Social Media
We shared the video compilation on social media, plus an individual video to round out Women's History Month. The post below garnered 1,200 video views and a 3.08% engagement rate.
—
UPDATE: KRT Marketing was acquired by Recruitics in July 2019. Now Recruitics is partnering with Altru in the same creative ways.
Are you ready to try employee-generated videos? Let us know – we'd love to hear more about your goals!
Posted by Audrey Agot Fox

This blog was written by Audrey Agot Fox who is no longer with Recruitics, but brought value as a thought leader in the recruitment industry.