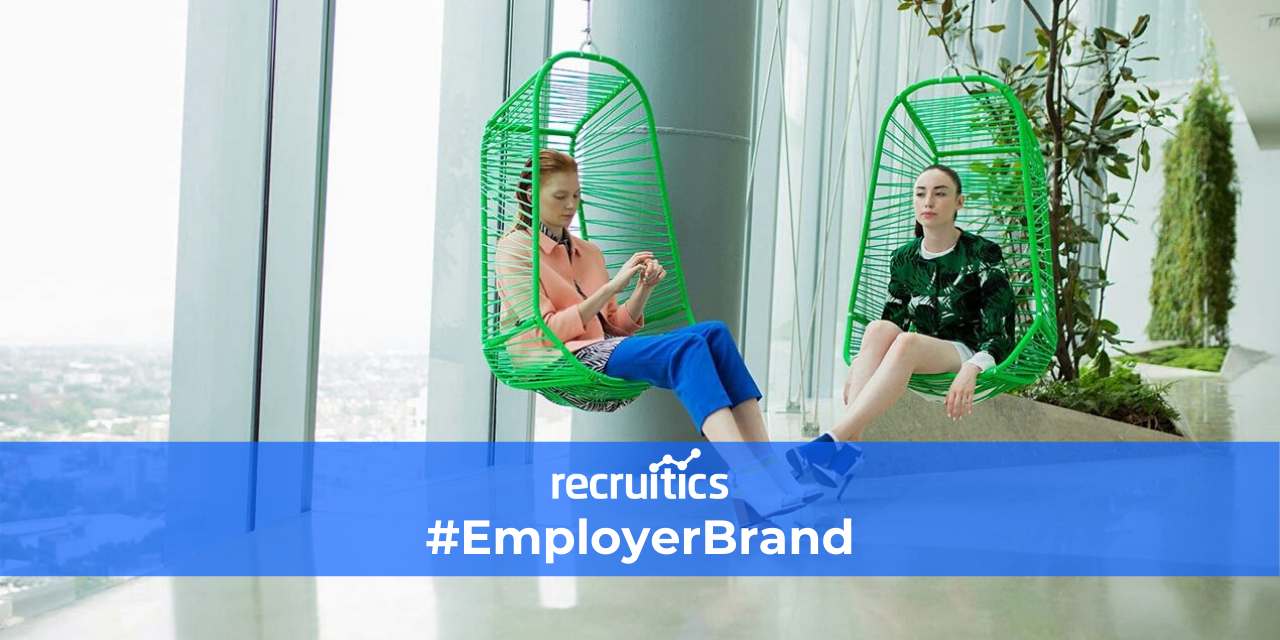 "Surrounded by young hipsters," "Awesome environment," "Free Food." These are a few things you might hear if you asked people what it is like to work at tech companies like Google or Facebook. These strong employer brands are so compelling; we don't need to actually work there to know what it's like.
Since the true definition of an employer brand is the market's perception of what it's like to work at your company, how important is it to actually have an employer brand? VERY! In today's war for talent, an organization without an employer brand is likely to get overlooked by a potential candidate for an organization with a strong employer brand. According to Entrepreneur, "Organizations that want to win the war for talent should not only aspire to become a great place to work; they should aim to be perceived as one too."
According to The Muse, "Your vibe attracts your tribe," and "Every company is a community with its own unique culture, and your employer brand is your opportunity to show the world what it's like to be part of that community."
In addition to attracting quality applicants, the benefits of employer branding can be measured in a few ways, including better employee engagement, higher job acceptance rate and decrease in turnover.
According to Gallup, a company's sales increase by 20% when picking top talent for key roles.
CareerArc also published a great article last year:
Your employer brand can have a direct impact on recruiting efforts.
Recruiters who represent a strong employer brand are twice as likely to receive responses from candidates they contact.
Strong employer brand discourages early departures: New hires are 40% less likely to leave after the first 6 months.
Employers with a strong talent brand drive 2x the amount of applicants per job compared to other companies. (Source: LinkedIn)
CLICK TO TWEET: #Recruiters who represent a strong #employerbrand are 2x more likely to get responses from candidates. #recruitment
At Recruitics, we are all about the quality applicant. Our Programmatic Job Advertising Solution offers our clients a unique way to optimize their talent flow by analyzing the cost per application model.
When a client has a strong employer brand, coupled with an equally strong recruitment strategy, the outcome is medal-winning!
"Remember, your brand is not what you say it is, it's what THEY say it is."
– Marty Newmeier, The Brand Gap
What is YOUR talent brand? Have questions about establishing and developing it? Sound off in the comments!
Posted by Michelle Sargent

Michelle Sargent is VP of New Business & Partnerships at Recruitics. Michelle has over 30 years of recruitment marketing experience. Her extensive knowledge comes in handy when providing strategic solutions for our Fortune 100 & 500 Global Accounts. Michelle is also instrumental in bringing new clients onboard the growing Recruitics client roster. She also considers herself an extension of her clients' talent acquisition team and enjoys all aspects of working with her clients, from employment branding and execution to candidate attraction and experience.