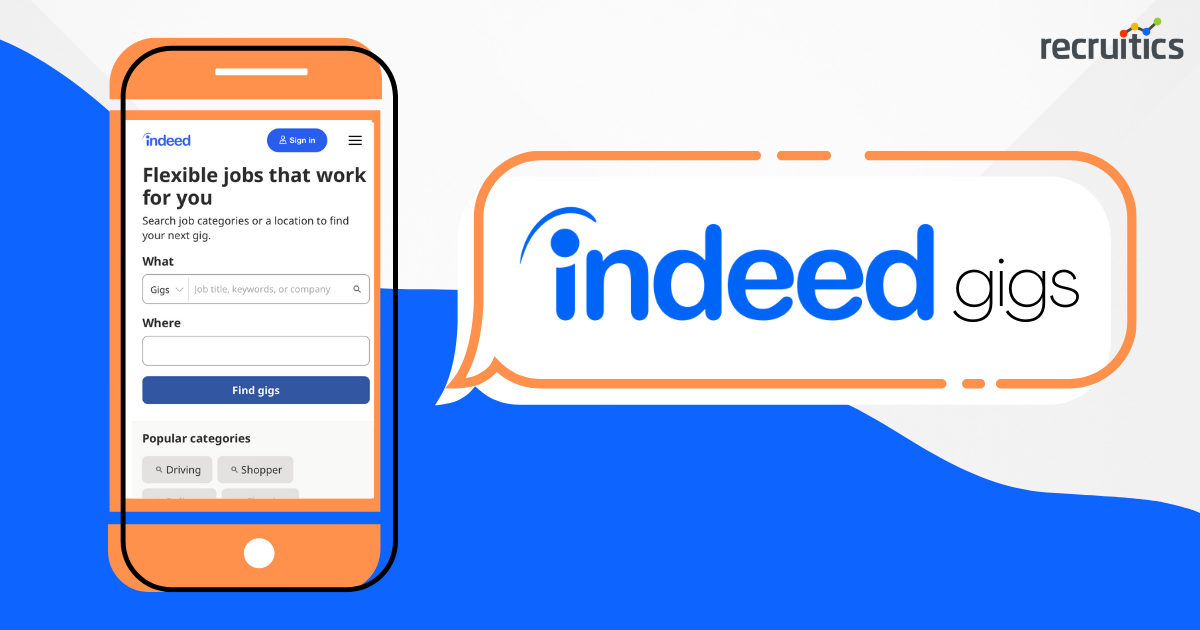 The gig economy has redefined traditional employment, with the demand accelerating for both gig workers and gig jobs. Indeed has responded to this trend by creating Indeed Gigs, a destination where job seekers interested in gig work can search by location or remote, job title, and popular job categories. This new job seeker experience works adjacent to their traditional track, to ensure candidates receive more relevant search results based upon their intent.
The independent workers who are part of the gig economy -- such as freelancers, contractors, delivery drivers, and others -- are paid by the task or project. They can earn a living as an independent worker and often work multiple temporary jobs at once. Many have adapted to and embraced the opportunities presented by the gig economy, but not everyone is interested in or ready to join the independent workforce.
Reason For The Change
Indeed believes in providing the best user experience for job seekers, and they are constantly looking for ways to improve.
The demand for independent workers has steadily increased the volume of gig jobs that appear in search results for job seekers on Indeed. Those seeking a more traditional job search experience that involves connecting with a direct employer or identifying full-time career opportunities may find the appearance of gig jobs in their search results frustrating. These types of roles do not match the desired intent of their job search and don't appear to fit their career goals, which ultimately leads to greater dissatisfaction with their user experience and an increase in user complaints to Indeed.
In response to user complaints about postings for gig jobs that don't align with their interests appearing in their search results, Indeed is relocating gig job postings from select companies to a separate platform. They are also balancing this with the fact that there is a great desire and interest from job seekers to work gig jobs, as well as a demand for gig workers.
What Has Changed
Indeed is taking action early May to move the gig jobs from many of the largest gig employers to gig.indeed.com, and they will no longer be found in search results on the main site. Now you can find, "your next gig or side job on Indeed Gigs." More specifically, "gigs which have flexible schedules that allow you to work when you want."
Indeed Gigs provides an opportunity for job seekers to search specifically based on interest for independent work with flexible hours. If a candidate's search on Indeed's main site shows interest in gig work, a response to their query will prompt them to search on Indeed Gigs.
Indeed has also developed an interstitial pop-up that will be placed at the top of the job search field and will read, "If you're looking to find jobs with flexible hours, go to Indeed Gigs." When you click on Indeed Gigs, it will redirect you to gig.indeed.com, where the positions available will primarily be gig jobs.
What Does This Mean For Your Company
Good news for most employers -- with the gig jobs removed from search results, more candidates may find and interact with your jobs. This may lead to an increase in traffic to your jobs that no longer have to compete with the allure of the gig economy in a job seeker's search results on the main site.
Bad news for the gig companies -- when gig jobs are removed from Indeed's primary job search engine, job traffic will be impacted. In the short term, the impacted gig jobs are expected to get significantly fewer views and clicks than they typically received on the main platform, and that of course is expected to have a downstream effect that will result in reduced traffic, fewer completed applications, and ultimately less workers. While overall traffic will be reduced, Indeed maintains that the quality of candidate traffic should improve.
While this is a new development taking place at Indeed, it is common for the industry and marketplace to make frequent adjustments that can impact traffic and talent supply that an organization may be dependent on. While you cannot control the actions of outside forces, you can control how you respond to them.
The best way to know what's changing on any given day is to measure and watch for trends:
Be sure you have access to data to measure the impact this is having on your jobs.
Have a plan for where you may need to supplement traffic if you experience a significant change from a source. Again, use data to identify these opportunities.
Test and review results frequently to identify opportunities for optimizing current sources and developing new areas for attracting talent.
The best option is to use

Job Programmatic Advertising

to leverage both data and automation for job distribution to ensure your strategy is always adjusting with the market changes.
--
Recruitics is a data-centric recruitment marketing agency that makes it easy for the world's leading brands to attract and hire great talent. Learn how Recruitics Automated Marketing Platform supports GIG marketplaces.
Posted by Recruitics

Recruitics is a data-powered recruitment marketing platform that makes it easy for the world's leading brands to attract and hire great talent. Recruitics revolutionized recruitment advertising with the introduction of the industry's first programmatic buying platform in 2012. Since then, Recruitics has helped thousands of companies find, attract, and engage millions of job seekers. Today, Recruitics continues to lead the recruitment marketing industry with its state-of-the-art data optimization and analytics platform.