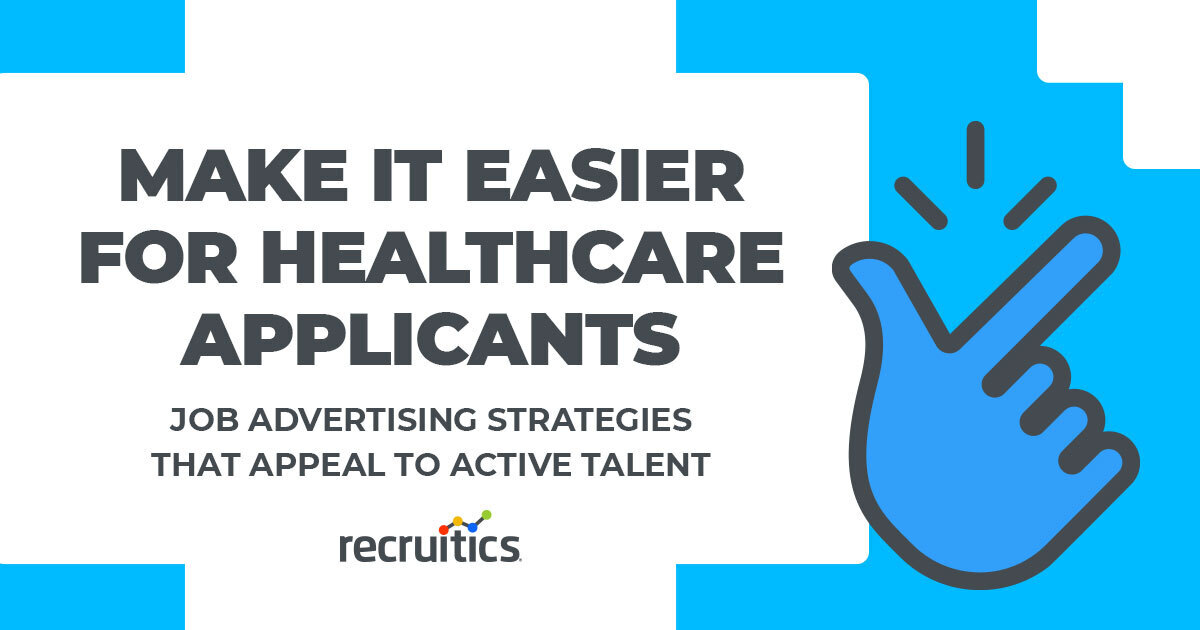 Tough and resilient, the healthcare industry has powered through the global pandemic, continually demonstrating bravery and compassion as front-line workers. COVID-19 has taken its toll, though. Healthcare professionals and providers worked longer hours with fewer resources, testing the limits of their own health while treating others.
According to a recent survey of 1,119 healthcare workers, 93 percent reported experiencing stress, 86 percent experienced anxiety, 76 percent experienced exhaustion and burnout, and 75 percent feel overwhelmed.
Also, let's not forget that approximately 1.4 million healthcare workers lost their jobs in the pandemic's early months, as hospitals, outpatient centers, and doctors offices had to turn their sole attention to battling COVID, canceling elective procedures, and leading to financial strain on the industry.
Like other industries, the healthcare industry is finding itself in a new normal, demanding creative and pivotal solutions in care, technology, employee support, and COVID protocols. Not to be left out, recruiting strategies are just as impacted as other workplace processes in the wake of the pandemic.
In a job applicant's market, healthcare employers should update and adjust their recruitment marketing strategies, focusing on attraction and retention of qualified candidates in a post-pandemic economy.
Read on to learn some best practices for healthcare job advertising strategies.
Set Clear and Realistic Goals
First, be sure to set clear, realistic, and measurable goals matching today's needs and preferences. Recruiting, hiring, onboarding, and retention have changed drastically over the last year, and the healthcare industry is no different. Therefore, when setting your goals, candidate preferences should be a primary driver.
According to Forbes, "after a year of crisis, uncertainty and soul searching, people have a clear idea of what they're looking for in a job and they won't settle for anything less. Employers that aren't able to meet their demands will find themselves at a serious disadvantage, unable to attract the talent they need (or hold on to the talent they've already got)."
Today, job seekers across all industries seek more work-life balance and flexibility, job progression and career development, shared values, and a "benefits overhaul," including increased access to mental health benefits. By keeping these new preferences in mind, you can better craft your goals, determining what specific results you're trying to produce and how those goals will impact your organization.
For example, do you need a more robust pipeline of active candidates? Do you need to increase the number of qualified leads? Do you need to backfill positions that were previously laid off?
Once you identify goals tailored to both your organization and post-COVID candidate preferences, you need to be sure that these goals are measurable. How can you know if you're meeting your goals unless you benchmark where you currently stand and then measure your efforts against them?
For instance, how would that be measured if you determine that you need to increase the number of qualified leads? Do you need 20 percent more qualified leads? Or if you want your recruitment to be more cost-effective, would you notate that you would like 10 percent less spend? Whatever recruiting goals you create, make sure they are measurable -- allowing you to better track your progress.
Create Compelling Job Content
Not only do you need to frame your recruitment marketing strategy with measurable goals, you also need to create compelling job content. Writing authentic, engaging, and search engine optimized (SEO) job titles and descriptions, you can radically improve your recruitment efforts, and more specifically, your click-through rates.
First, let's take a look at how to better craft your job titles.
Today, you need to think of your job titles as advertising headlines -- catching the attention of and intriguing job candidates to read your job description, eventually clicking through your post and your website's career page. For example, use optimized keywords in your job title, helping to increase your search rankings.
Additionally, according to Glassdoor, keep your job title between 50-60 characters, helping you to "maximize your job title performance with an average click-to-apply (CTA) ration 30-40% higher than titles of other lengths." Also, don't be tempted to include words like "rockstar" or "ninja" in your job titles. Those "catchy" words were out of favor even before the pandemic.
Next, consider your job description content.
Be sure to include an enticing lead in the first two paragraphs of your job post. Think of this as an opportunity to showcase how you differ from your competitors, especially post-COVID. For example, highlight your culture, flexible work schedules, enhanced benefits, and expansive safety protocols. Doing so differentiates you from other healthcare organizations, and it will pique the interest of job seekers.
Also, carefully craft the job's responsibilities, including how the job functions within the organization. You don't want to overwhelm a potential candidate with too many details; however, you want the candidate to see how she or he fits into your company, with job progression in mind.
Finally, don't shy away from mentioning salary, benefits, and other perks. In today's job market, potential candidates have numerous opportunities. Giving them the nitty-gritty when it comes to compensation will ensure that more qualified applicants apply.
Test Your Job Titles
Creating optimized job titles is key to your recruitment marketing strategy. It doesn't matter how confident you are in your content if qualified leads don't click on your job posting.
So, how can you ensure that top-level candidates will be intrigued by your job ad? One tactic is to A/B test your titles, sometimes called split testing.
To A/B test your job titles, you directly test one title version against another, seeing how well they perform in internet searches. By doing so, you can objectively determine which job title to use in your marketing campaign, increasing your click-through rates (CTRs) as well as your conversion rate optimization (CRO).
By implementing A/B testing into your job marketing campaign, you can better understand what resonates with qualified candidates for your organization. Further, it can improve candidate experience as it's more tailored towards the needs of the applicant. Finally, you can save money in the long run by utilizing A/B testing. The last thing you want to do is have an ineffective ad run in a highly competitive job market.
A/B tests for job titles are only one aspect you should consider when optimizing your content. You can also use this type of testing for your job descriptions, email campaigns, and social media posts.
Choose the Right Sources
Your healthcare job advertising strategy isn't complete without determining your ideal candidate profile. Once you've identified the skills, personality, and work habits of your ideal candidate, you'll have a better understanding of where online they're conducting their job searches -- helping you to identify the proper places to source your talent.
Let's look at some best practices for creating an effective recruiting sourcing strategy for your organization.
With a strong sourcing strategy, you can tap into a larger pool of active, qualified candidates, leading you to more efficient recruiting processes and higher retention rates. According to Indeed, "in a recruiting sourcing strategy, [hiring] managers can locate impressive candidates that could perform effectively in the role they're hiring for according to the company's specific hiring needs and role qualifications."
However, before you finalize your sourcing strategy, you should create a persona for your ideal job candidate. Candidate personas are "fictional people with real characteristics, capabilities and skills you're looking for in ideal candidates." You can then use these personas when sourcing candidates, determining who is a close fit for your advertised job.
After building your candidate persona, you can then develop your sourcing strategy. Some options for you to consider include:
Track, Analyze, and Adjust
Finally, don't forget to track and analyze your recruitment marketing strategy date, making adjustments as needed. Digging into your recruiting data can provide actionable insight into the effectiveness of your efforts so you can better understand what your budgets are producing, helping you to boost your return on investment (ROI).
Don't rely on hunches and guesses. By incorporating science-backed data insights into your recruitment marketing strategy, you can access extensive metrics tracking and web analytics through centralized data and consolidated reporting.
--
As we close out 2021, we can consider what's worked during this past year of uncertainty, taking our organizations' and employees' pulse. Although it's been challenging (to say the least), the quick pivots made over the last year can better inform how to attract and retain top-notched talent, creating new opportunities for the healthcare industry.
Having a robust, tested strategy in place can make it easier on your healthcare job applicants, helping you find the most qualified talent while boosting the candidate experience (and your ROI).
If you'd like to learn more about pivoting with a new recruitment marketing strategy, contact Recruitics!
Posted by Melissa Gilbert

Melissa is a VP of Client Strategy at Recruitics. She is enthusiastically focused on her client's success, her team's success, building strong relationships, and striving to achieve business goals. She believes in using data as a primary tool to help clients understand the value of their investment as well as to help guide them in making the most effective digital marketing and advertising decisions. Outside of work, Melissa loves spending time with her English Bulldog, Edna!