If you work in human resources, talent acquisition or any other recruitment department, then you likely know how often the recruiting space changes and grows. While the industry may have been slower to adapt 10-15 years ago, we're now rapidly adjusting to improving technologies, automation and increasing intelligence.
In order to keep up with change, new methodologies and approaches are often required to help you attract and hire great talent.
So, in this post we'll reveal how you should rethink your recruitment marketing strategy using The Four Pillars of Talent Attraction™, a new methodology for the most successful recruitment marketing strategies, and the foundational components required to support it.
Let's first start with the foundations.
The Foundational Pieces Needed for Any Recruitment Marketing Strategy
In order for the Four Pillars of Talent Attraction™ methodology to support a recruitment marketing strategy best, these are the 5 foundational pieces that an organization should have in place:
The Four Pillars of Talent Attraction

™

: A New Methodology in Executing a Recruitment Marketing Strategy
Now that we've reviewed the basic foundational pieces needed to support the Four Pillars of Talent Attraction™ for a successful recruitment marketing strategy, let's discuss each of the 4 pillars in this new approach to talent acquisition:
Programmatic Job Advertising 2.0 - When it comes to PPC (pay-per-click) and PPA (pay-per-app) media specifically, programmatic job advertising had advanced substantially, so we're calling it Programmatic 2.0. This means that your PPC/PPA campaigns should be using machine learning and aggregate supply and demand data to automate the bidding and buying process.

Targeted Advertising - Depending on your goals and budget, a solid recruitment marketing strategy often requires a full, targeted media plan. This may consist of targeted recruitment media like email, billboards, radio, job postings and more - but it should be driven by your budget and goals and backed by data-centric decisions.

Brand Awareness - You have an employer brand, but do candidates even know about you as an employer? Employer brand awareness advertising is how you get the word out - spread information about you as an employer and get in front of candidates that would fit your culture, whether or not they are actively looking for jobs.

Sourcing & Engagement - Similarly, many great candidates are NOT actively looking for jobs, so it's important to actively source for candidates, engage them through a natural and non-invasive manner and nurture them until they are ready to apply for a job with you.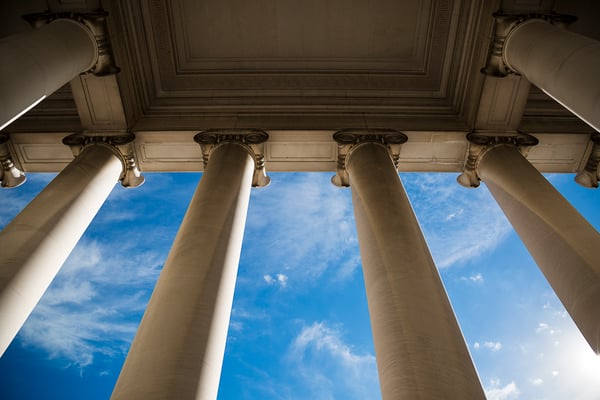 Why is this the Biggest Recruitment Marketing Trend of the Year?
The way we attract talent is changing, and fast. Over the past 5-10 years, the HR and talent acquisition industries have slowly transitioned from "post and pray" to "recruitment marketing" (where marketing methods are applied to recruitment). But now, recruitment marketing is the norm, and it's quickly becoming about improving recruitment marketing with data-centric automation and implementing comprehensive strategies to do more than just get people to apply for your jobs.
If this isn't a focus for you this year, you may already be behind! If you'd like to understand how the Four Pillars of Talent Attraction™ can help you attract and hire the best talent, contact us today.
While this is a basic overview of how you should rethink your recruitment marketing strategy using the Four Pillars of Talent Attraction™, we will dive much deeper into these areas (and others) throughout the year, so be sure to keep an eye on the Recruitics Blog and sign up for your newsletter!
Posted by Emily Tanner
Emily Tanner is no longer with Recruitics. During her time with us as VP of Marketing, Emily worked on both the client and business side of marketing, partnering with top enterprise customers on their talent acquisition and recruitment marketing strategies as well as developing inbound content marketing plans, paid advertising campaigns, and lead generation initiatives for Recruitics. A true data nerd at heart, Emily finds joy in analyzing deep performance metrics and finding the story in the numbers. When not working on marketing strategies or in Excel documents, you can find Emily hanging with her husband, two sons, and their dogs.