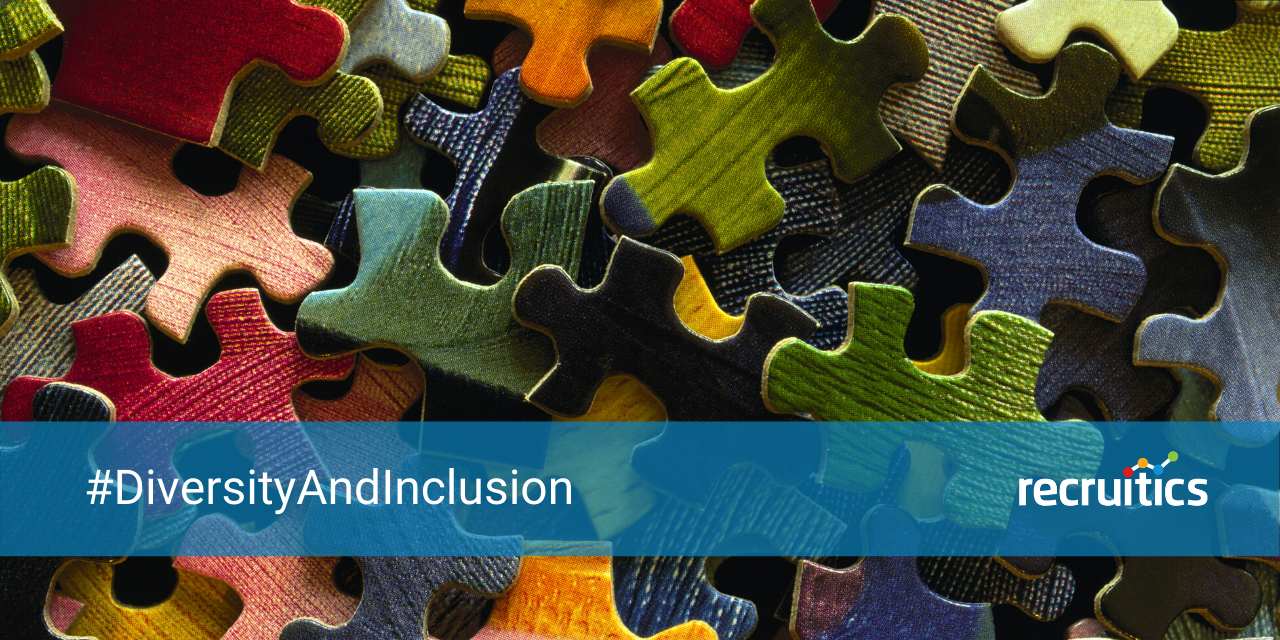 How can my company achieve greater workforce diversity?
Although that might seem like the million-dollar question, there are quite a few simple steps that a company can take to make themselves more diverse. Below you will find a handful of tips that can help your company take larger strides toward diversifying your workforce.
CLICK TO TWEET: 5 Ways To Diversify Your Workforce. #recruitment #diversity
1. CHOOSE ONE METRIC ABOUT YOUR CURRENT WORKFORCE DIVERSITY AND SET A GOAL.
As the famous saying goes: Rome was not built in a day. Do not try to overdo it and overhaul your entire workforce at once. Instead, choose one thing to focus on, set a goal, and work toward reaching it. By doing so, you create a feasible and quantifiable metric against which you can compare your company's progress.
Although these goals are determined on a case-by-case basis, here are couple great questions to ask yourself to get your goal-setting on the road:
Does my workforce reflect the community which it serves?
Is my company culture inclusive and welcoming of a diverse population?
What part of my recruitment process might be causing a drop off in diverse candidates?
2. PUBLICIZE YOUR COMPANY IN A WAY THAT ACCURATELY REFLECTS YOUR WORKFORCE.
If you have a company page that is highly visible to candidates (e.g. Namely, Indeed and Glassdoor), the pictures, videos and other media that are displayed there should be an accurate representation of what your workforce looks like. If your company is present globally, think about displaying media in each market that reflects its population and unique culture. Individuals are more likely to work for a company where they feel their identity and culture is represented.
3. POST YOUR JOBS IN PLACES WHERE THEY WILL REACH A DIVERSE CANDIDATE POOL.
I am not denying that employee referrals can be a great source of hires, but be warned, people's networks are usually comprised of individuals who are of similar demographics. This can cause a great strain on the diversity of the candidate pipeline if your workforce is already lacking diversity. The McKinsey Global Institute found in a study that 63% of men who were asked about their professional networks described it as comprised of mostly, if not all, males. Only 38% of women said the same.
As the cherry on top, LinkedIn found that about a fifth of active female job seekers use third-party job boards to conduct their job search. That's a huge chunk of the market that you could be missing out on by not advertising your roles on third-party boards or by relying solely on internal referrals.
4. MAKE SURE YOUR JOB POSTINGS USE INCLUSIVE LANGUAGE.
Oftentimes companies do not realize the impact that their word choice has on a potential job candidate. Did you know that a lot of common descriptors can be classified as "masculine" or "feminine"? Well, they can, and it can be problematic if you are primarily using one type over the other in your job descriptions.
A study published by the American Psychological Association by authors Gaucher, Friesen, and Kay found that in male- or female-dominated industries, there was typically significant use of gendered language in job descriptions which, in turn, perpetuated gender inequality. Through the study, they determined that job descriptions for male-dominated jobs contained more masculine-themed words (e.g. "dominant," "superior," "competitive") associated with male stereotypes than job descriptions from female-dominated jobs and vice versa. They tested this theory on 96 randomly picked job seekers and had them read job descriptions that used primarily masculine language or primarily feminine language. The research results painted a clear picture: female job seekers were more interested in typically male-dominated jobs when the job descriptions were unbiased, or referring to both men and women as candidates.
Key takeaway: Small nuances like the adjectives used to describe a skill or requirement might deter a qualified individual from applying for your job. Check out this nifty tool to see how many gender-coded adjectives your job description contains.
CLICK TO TWEET: #DYK that your job postings may be using gendered language? #diversity #inclusion
5. UTILIZE PERSONALITY ASSESSMENT TOOLS.
Personality assessment tools are pretty sweet – they judge candidates based on personality traits, motivations and skills. This prevents any bias from being introduced into the equation. The typical candidate criteria revolve around things like who someone knows, where they have worked before, or even what school they attended. This creates a lot of space for bias, even if it is unintentional. Consider implementing this tool into your recruitment repertoire to avoid losing qualified candidates just because of individual partiality.
—
As you might suspect, the struggle to attain a decent level of workforce diversity is never-ending, but there are many benefits to glean from the endeavor. Greater diversity means more chances for creativity and innovation – an organization cannot thrive or grow if everyone in it is thinks or behaves similarly. Also, a company who has a diverse workforce is better able to understand and serve the needs of a wider customer base. A company that is a breeding ground for originality AND serves its customers well is not to be taken lightly. Hopefully with these tips you can identify, plan, and implement some strategies that will help you reach diversity greatness!
You may also like to read: The 360 Approach to Diversity & Inclusion in Your Recruitment Strategy
Have tips to share? Let us know on Twitter!
Posted by Julianne Neuweiler