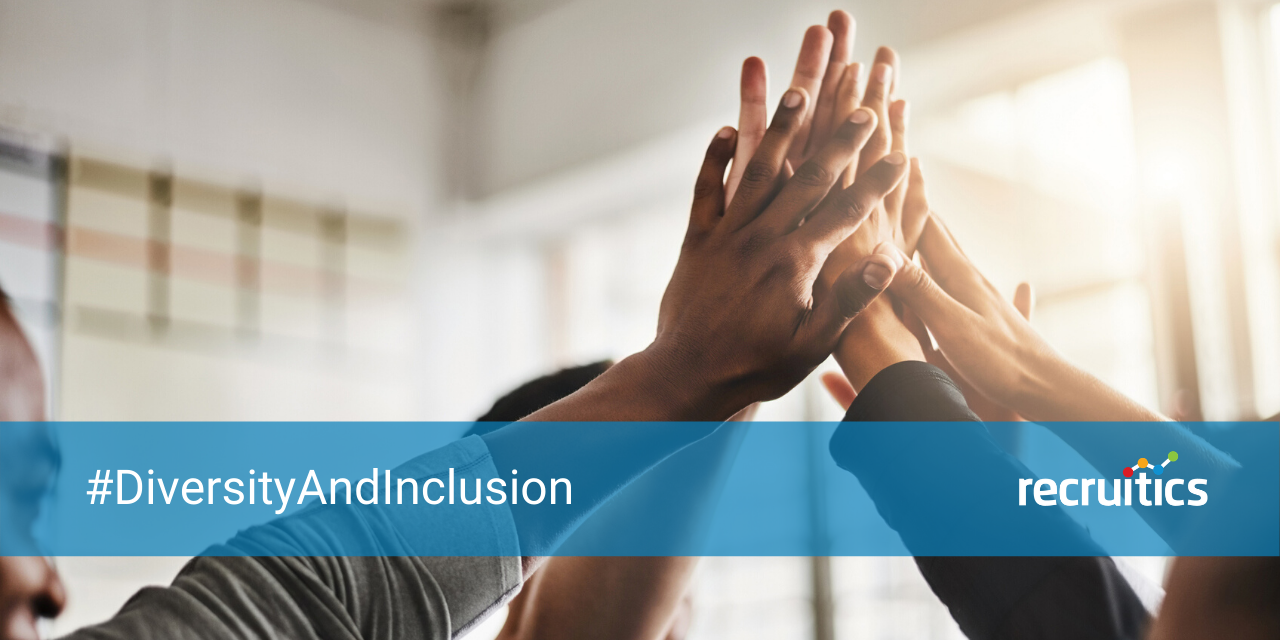 A lot of employers come to us and ask for media strategies that address "diversity" or for a "diversity strategy." It is great to see more and more companies embracing the benefits of a diverse workforce! However, it's important to look beyond simply "checking the box" and instead put the time and thought into what a diversity and inclusion strategy truly means.
Does posting on job boards dedicated to a specific diversity group really count as a diversity strategy? It's one piece of the puzzle, but that's not the whole strategy. Just like your employer brand needs to be built out, your diversity message and approach require the same level of thought and detail.
Sure, there are thousands of boards dedicated to a "diverse" audience. But if you truly want to embrace what it means to be a diverse employer, you need to back up and consider a 360-degree approach.
CLICK TO TWEET: Do you have a 360-degree approach to #diversity and #inclusion for #recruitment? Learn more.
WHAT ARE THE BENEFITS OF A DIVERSITY & INCLUSION STRATEGY?
Creating a diverse company is more than just feeling good about inclusion. There are tangible benefits to hiring a diverse workforce.
Having diverse employees drives:
New ideas
Better talent
Higher employee retention
Better customer service
According to Forbes, diverse companies produce 19% more revenue!
WHAT DOES DIVERSITY & INCLUSION MEAN?
"Diversity and inclusion" sound great! But what does it really mean?
When a client says to me, "I want to reach a diversity target," I always ask, "Can you be more specific?" Diversity can mean so many things. Are you looking to reach women, specific ethnic groups, age groups, veterans, or someone who has a diverse background outside your industry?
Different people may define workplace diversity and inclusion in different ways. But in short, it is accepting and valuing employees from many backgrounds and creating an environment where everyone feels recognized and accepted.
Diversity can pertain to race, ethnicity, gender, age, religion, disabilities, and sexual orientation, in addition to differences in education, personalities, skill sets, experiences, and knowledge bases.
WHAT IS YOUR DIVERSITY & INCLUSION EMPLOYER BRAND?
You may have an employer brand mission statement, but do you have a mission statement for diversity and inclusion?
Does your career site have a page dedicated to the audience you want to target? Is your career site optimized for accessibility? Do you have a mission statement about fair and unbiased hiring? What are your goals when it comes to diversity hiring?
These are some questions you need to ask as you build out your D&I brand identity. We cannot tell you what your D&I identity is. It needs to be in line with your brand and your employer brand.
WHERE TO START?
You are ready to work toward diversity and inclusion, but where do you start?
Outline your goals and KPIs to measure. You can't move the needle if you don't know where the needle starts!
Look internally. Do you have an internal team who has a focus on D&I? What does diversity and inclusion mean to your company? How can your current employees play a part in your diversity and inclusion brand? Begin to create an outline for the year that addresses diversity and inclusion efforts. Some ideas to consider include:
Content calendar – If you already have something in place, add diversity posts to your calendar.
Join relevant groups/associations – LinkedIn is a great place to start, but there are many local associations that are dedicated to diversity and inclusion.
Update your career site – Make sure your content is accessible to potential candidates.
Employee referrals – Your employees may be your best source of talent! Remind them of your diversity and inclusion mission. Keep in mind that employee networks

may not always bring diverse candidates, which is why it's important to share your goals when implementing ERPs.
Internal measurement – Keep track of your goals and check in quarterly to ensure you are meeting them.
WHAT TO WATCH OUT FOR?
Targeting is one of the great tools at our disposal with digital media, but it comes with some caveats as well.
When does targeting for diversity become discriminatory? Social networks such as Facebook have faced backlash by allowing advertisers to target specific groups with certain messages. For example, you cannot exclude most targeting groups when placing an ad about housing. Similarly, there are restrictions when it comes to ads about employment.
HOW CAN RECRUITICS HELP?
Assess Your Diversity Brand and Diversity & Inclusion Culture
At the beginning of a diversity effort, start with an assessment of your brand image as it relates to being a diverse and inclusive organization. This assessment will serve as the baseline for evaluating whether initiatives, programs, etc. were successful in moving the needle.
You'll also want to assess your culture related to diversity and inclusion. It's difficult to know where you need to go if you don't know where you are first. If this process is overlooked, you may very likely implement diversity initiatives that do not directly address the key issues or even continue to reinforce the current culture.
Diversity Recruitment Strategy Development
Recruitics will consult with your internal D&I team to create a plan outlining diversity recruitment efforts for the year, which can be shared with and contributed to by key stakeholders. We will also collaborate with the team for guidance on optimizing and creating D&I messaging to current employees and external candidates.
Internal D&I Best Practices
Recruiter and hiring manager training
Best practices for screening, interviewing, and assessing diverse candidates
Diverse employee retention programs
Measuring diversity efforts
Compliance and reporting (recommendations/consulting for OFCCP compliance)
Recruitment Media
Customized media strategy outlining spend, media tactics, and timing for reaching a D&I audience with your new diversity message.
—
Ready to begin with your diversity and inclusion strategy? Give us a shout!
Posted by Abigail DiFazio

Abigail DiFazio is no longer with Recruitics. During. her time with us, she was a Director of Client Strategy, with over nine years of media planning and buying experience. She has been in the recruitment space for over four years, utilizing knowledge from the consumer world to help employers target and reach the right candidates for their roles. She has a passion for strategy and reporting, utilizing metrics to help drive performance for her clients. When not building media plans you can find Abby on the mountains in Colorado.