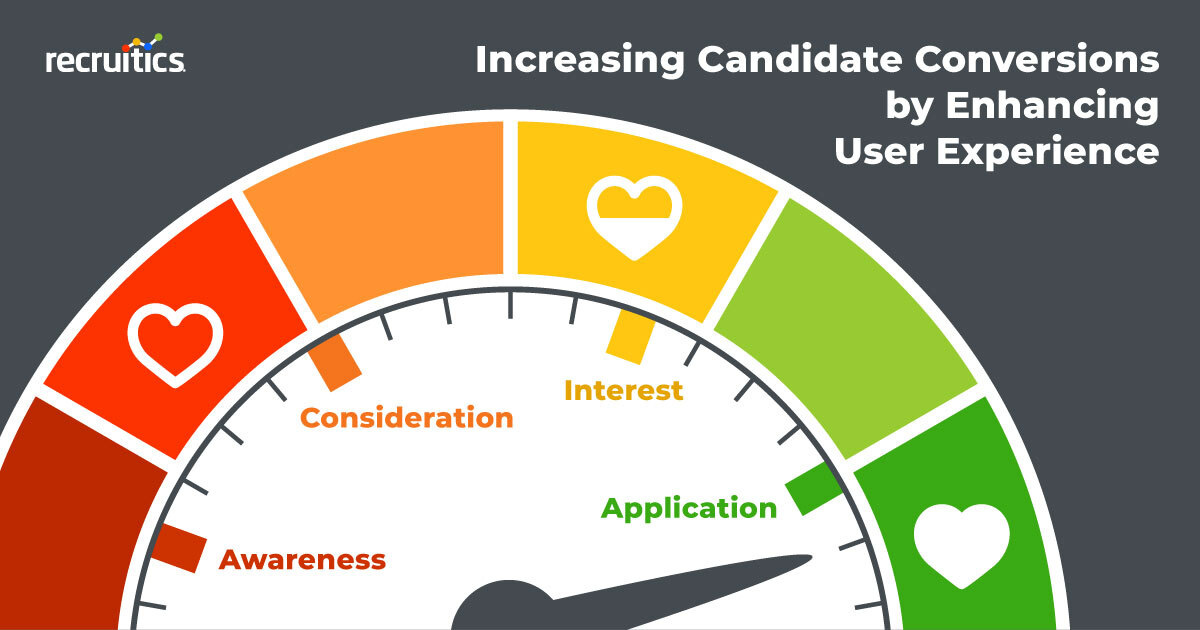 Whether you advertise available jobs on your company's website or have a standalone or integrated career or recruitment site, your website is a critical component of your overall recruitment engine.
This essential element is often overlooked, however, because it just sits there and runs – 24/7/365. You don't have to touch it or physically interact with it in any way on a day-to-day basis. We've had clients install career or recruitment website systems six years ago and haven't given it a thought since.
Although these systems primarily run on their own, without human intervention, we're not going to recommend that you install or upgrade your recruitment website and never pay attention to it again. It requires proper management and oversight, such as making regular updates and other changes as with any technology. As such, an annual review is warranted, making sure the system is working as intended with all necessary updates installed. Failure to do so can directly impact client and candidate experience, potentially leaving you with some unwanted dips in your business.
By implementing best practices in optimization, messaging, imagery, and job opening appearance (and accessibility), we recommend a regular tune-up of your career or recruitment website, helping to keep your recruiting engine going.
Benefits of a Quality Career Site
There's no surprise that most job seekers turn to online or social media recruiting these days. According to a recent study by LinkedIn, the "top channels people use to look for new jobs are online job boards (60%), social professional networks (56%), and word of mouth (50%)." Add to that, the "most effective talent branding tools are company websites (68%), online professional networks (i.e., LinkedIn), and social media (i.e., Facebook, Twitter)."
These statistics alone show job candidates and companies' preferences for online and social media recruiting. Still, professional recruiters should dig deeper into these trends, helping to identify the benefits of a quality career site.
First, a good user experience is vital for the ongoing success of any recruitment campaign. User experience is essential because, simply, it serves to fulfill the user's needs. In addition, it aims to provide positive experiences, keeping clients and candidates loyal to your agency while encouraging them to recommend your brand to others.
For example, job seekers put their trust in your recruitment site as a reliable source, offering positions that are relevant to their specific search criteria. Usually, the job page is a candidate's first impression of your agency. The user experience that comes along with it dramatically impacts whether the candidate will engage with you once, many times, or not at all.
While it can often be challenging to grasp positive user experiences, minor improvements can make a significant impact. Because career sites fall across several stages of the recruitment funnel, it's essential to evaluate the performance of these sites at each point in your recruitment funnel.
Here, we explore ten best practices to increase your career website conversions, helping you to create a compelling and memorable candidate experience.
Read on to learn more.
#1 Ensure Branding Is Consistent
Often, recruiting agencies jump the gun by creating their website before establishing their branding. Branding is your agency's reputation and personality. But it needs to be carefully and strategically created.
This stage of your marketing plan cannot be cut short or overlooked. It's a critical part of your overall business strategy, directly leading to a positive (or negative) user experience. Also, your branding should be determined before you build your website as it informs your colors, graphics, photos, videos, and content.
Once you've created your branding, you should ensure that it's consistent across all distribution channels, including your website, social media channels, emails, and print. You want people to instantly recognize you no matter how they are accessing your message.
#2 Create Engaging & Relevant Content
Now, let's start digging into your recruiting site's messaging. One of the most common mistakes that agencies make is not thinking about content. But, as Bill Gates said years ago, "Content is king," -- and that still holds true today.
When looking at your site's content, ask yourself the following questions:
What does a candidate need to know to click on a potential job?
What does a candidate need to know to apply?
What does a candidate need to know to opt in to (or opt-out of) updates?
What does a candidate need to know to abandon the search process?
Yes, these are broad questions. So, let's look at some best practices that will help you to create engaging and relevant content.
First, invest in training, ensuring that you've got SEO-optimized job titles and descriptions, and remember that in the world of job posts, less is more. According to a recent study, "shorter job posts receive 8.4% more applications per view than average." With most candidates only spending 14 seconds reading your post, deciding whether to apply, short, sweet, and scannable (with keywords that stand out) is the way to go.
If candidates don't see the keywords they're looking for, they'll move on, and quickly.
Another way to grab job candidates' attention is through video. Often, video can help you convey your messages more readily than text, especially when it comes to things like culture. Keep in mind though that Google search can't read videos. To help with this, be sure that you post the text of what you're saying in the video on your website as well, again with SEO-optimized keywords.
If you choose to incorporate video, then be sure to use Vimeo or another alternative video system instead of YouTube. Since YouTube runs ads before, during, and after videos, you don't want a competitor's ad popping up inadvertently, leading your job searchers elsewhere.
#3 Keep Your Site & Data Secure
Something to consider is your career site's infrastructure. It's important to make sure your privacy policies are clear and easy to find, and candidates know what they're consenting to when they provide you with their information.
Also, make sure that your IT systems are compliant with U.S. privacy, data security, and cybersecurity laws. If you're collecting data from candidates in other countries, you may need to comply with those countries' privacy and security laws as well. For example, suppose you collect data from candidates that live in the EU. In that case, you'll need to comply with the General Data Protection Regulation (GDPR), one of the most comprehensive privacy and security laws globally.
Additionally, ensure that your website is secure and encrypted, meaning that you have a Secure Sockets Layer (SSL) certification. This way, your clients and candidates will feel confident sharing data with you through your site.
A best practice would be to hire an IT consultant familiar with these data, privacy, and security measures to update your career site, staying on top of necessary changes.
#4 Attract the Right Talent
With an optimized career website, you can attract and convert the right talent. However, this is often one of the most underplayed and undervalued opportunities for recruitment agencies and staffing agencies to speak to your audience.
This doesn't mean that you spend thousands upon thousands of dollars on creative and custom messaging. Small changes can make a significant impact. Let's look at some best practices that you can incorporate to help you attract the right talent.
First, ask your team what makes you unique in your field. Why do you enjoy working with candidates here? What do you do every time you have a candidate interaction? Why do candidates or clients recommend you to others?
Additionally, examine the culture of your recruitment agency. For example, you may have approaches in treating candidates that differ from those of an in-house recruitment team or a direct employer. How is your culture reflected in these approaches?
Dig down into your answers to these questions. By doing so, you'll find credible messaging for your recruitment website, helping you to target the right talent -- not just any talent. Remember, in recruiting, you don't want every potential candidate to convert to an application. You only want to convert those interested in and qualified to apply for your advertised job opening.
Finally, don't simply focus on active job seekers. When finding the right talent, you also need to focus on passive job seekers as well. According to LinkedIn, 70 percent of the global workforce is considered "passive talent," meaning they aren't actively searching for a new job. However, 87 percent of both active and passive talent is "open to new job opportunities." And one of the most popular reasons people change jobs? New job opportunities.
Your career site should target both active and passive candidates, giving passive candidates a reason to come back and look at your website when they are ready to move to the next opportunity.
#5 Improve Job Search Functionality
Another element that may need some tuning is your recruitment site's job search functionality. Most candidates will find your website or a job page through a search engine. So, it's essential to have the proper job search functionality once the candidate arrives, as hard-to-use job searches are quickly abandoned.
Let's look at some examples that you can integrate into your best practices.
First, having content tailored towards the individual based on their search criteria is critical so that those candidates will click further, staying on your page longer. For example, if a candidate searches "how to create a CV," you could direct them to blogs or articles on creating CVs, providing them with valuable content that they need at that moment in time.
Second, like your job titles and descriptions, be sure to add locations and pay rates to your search functionality. So, if a candidate searches for management positions within ten miles of their location, your site will pull up relevant jobs, piquing the candidate's interest to click further.
Simply, your job functionality needs to respond to candidate searches. After all, what good is it to provide job seekers with information that doesn't apply to them?
#6 Make It Easy for Candidates to Engage
One overarching best practice to consider when optimizing your recruiting engine is making it easy for candidates to engage.
For example, put yourself into the candidate's shoes, viewing their application journey on your website. Is your site designed as simply as possible? Is it intuitive? Is it difficult to search for job openings or other information (e.g., too many clicks or results that aren't relevant)?
Embrace application flows that might limit the candidate information to which you have access while understanding what information is flowing into your ATMs or CRM. For instance, sites like Indeed, ZipRecruiter, and LinkedIn can provide you with initial application data, sometimes even more than expected. These integrations can serve as a shortcut for you to transfer initial information into your ATS or CRM.
#7 Test Your Application Processes Regularly
In addition to making sure your IT infrastructure is secure and sound, you also need to test your application processes regularly.
One way to test your process is to spend a few minutes going through Google to search for your agency's posted jobs. Then, select a handful of jobs, linking to your recruitment website. Next, complete the application process for one or more selected positions, see if the application goes through as expected, and hit where it needs to.
During this test run, take a step back and look at each cog in the process, determining if it's as streamlined as it could be. Set a reminder and run this internal test every four to six weeks.
Remember, you want to limit (or eliminate) any speed bumps in the way of those job seekers applying to your career site, without making it a free for all so that you get every application from every human being on the planet.
#8 Capture Valuable Candidate Data
Another best practice that deserves its due attention is strategically using your career site to capture valuable candidate data.
Ideally, at the application stage, you want to capture as few details as required from the candidate. Keep the requested information bite-sized, asking the candidate to come back and fill in information later in the process as they move through the funnel.
By bringing them back to the website at a later point in time, you get the opportunity to enhance that candidate experience with an additional interaction. It helps that you aren't tiring your applicants out with data-entry overload during the first impression.
Additionally, you can automate the creation of a candidate account online in a portal on your site. That way, the data you're capturing within application fields or the candidate portal itself can be integrated with your customer relationship management (CRM) or applicant tracking system (ATS), providing you with information on additional ways to engage and convert candidates.
#9 Save Time Through Automation
Above, we discussed collecting valuable candidate data and optimizing your job search functionality. Thinking about optimizing these strategies may have your head spinning, especially if you're thinking about how you're going to fit one more thing onto your to-do list.
Technology is definitely your friend here -- specifically automation.
The more information you capture in your candidate portal, the more you can automate it back into your CRM. This saves you time, multiplying your recruitment efficiencies. It also helps you and your recruiters focus on building candidate and client relationships instead of manually entering data into your CRM.
Further, you can add to your automated data collection through technology options like chatbots, text reminders, and email conversations. Not only does this improve your data collection through automation tools, but it also boosts the candidate experience giving everyone a win-win.
#10 Leverage the Right Technology
We now arrive at the tenth best practice to consider for your career or recruiting site. Like our automation discussion above, this involves leveraging the right technology, helping you tune up your recruiting engine to run efficiently, without sacrificing numerous manual hours in the process.
Let's face it. Technology can make or break your system. Therefore, understanding how to implement the right technology is critical to your business mission. For example, embrace technology that enhances your application process and employee engagement by using chatbots, text notifications, or live chat. Also, make sure your technology and platforms are consistently up-to-date, integrating with your other tech platforms, like your CRM or ATS.
Finally, with mobile recruiting thriving, make sure that your career site is optimized for mobile -- not just for search but for applications as well. Making the process easy and efficient for job candidates on their smartphones goes a long way to enhancing the user experience while driving qualified, interested candidates your way.
Next Steps: The Right Platform Makes It Easy
With a recruitment site platform, you can be integration-minded, ensuring that your technology works together seamlessly, simplifying your recruitment processes. Think about the flow of touchpoints: from a chatbot to an integration with your CRM to a quick email to a recruiter to ensure that that consultant can reach out to that candidate for a first touch. These extra steps can set you apart, especially in some of the more competitive industries.
It's best to work with a provider experienced in creating integrations with top industry software, from CRMs to chatbots. Ultimately, trusting that a provider will maintain and support its offering is essential to the health of your recruiting engine, allowing your data to process and flow, unhindered.
When looking for an experienced provider, we recommend the following best practices:
Do your research
Understand what roadblocks within your own processes you'd like to tackle
Identify the tech that you need that fits your needs, goals, and requirements
Open up the discussion with potential vendors, allowing them to make recommendations specific to your agency
--
Leverage the power of technology, make sure your processes are efficient, your budget is reasonable, and your users enjoy a top-level experience. From branding to recruitment analytics, finding the right platform and provider will help to take your recruiting engine to the next level. Are you looking to update your recruitment sites to enhance the user experience? Let us know, we'd love to help!
Posted by Peter Morrow and Jonathan Zila

Peter Morrow, Senior Solutions Engineer at Recruitics, has a passion for helping recruiters attract and hire great candidates. He is responsible for commercial, sales, marketing, account management, and business development. Jonathan Zila, EVP of Client Strategy at Recruitics, is a strategic business leader with 17 years of experience selling and servicing, spending the last 15 years in recruitment marketing and advertising. He specializes in networking, building client relationships, solution based selling, consultative selling, collaborating with product and marketing teams, and more.