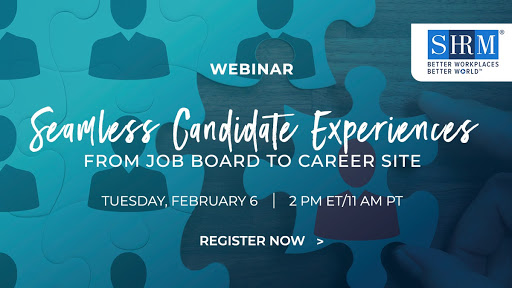 Your candidate experience should be consistent no matter where candidates engage with your employer brand, whether that's on your careers site, on a job posting, at a career fair—anywhere!
Your recruitment marketing and employer branding strategies likely utilize many channels (and they should!), so you want to ensure that experience is seamless across all of them.

"For many job seekers, their first impression of your employer brand is not your career site—it's your post on a job board or social media platform such as LinkedIn," says Keca Ward, Senior Director of Talent Experience at Phenom People. "Talent branding across all channels is critical to delivering a seamless candidate experience that engages and converts best-fit candidates."
Join Recruitics and Phenom People on a live webinar on "Creating a Seamless Candidate Experience from Job Boards to Careers Site" on Tuesday, February 6th at 2pm EST / 11am PST.
We completely agree, Keca! So, here are 4 "do's" of multi-channel employer branding to ensure that you're providing a seamless candidate experience everywhere.
1. Consistency, Consistency, Consistency
Ensure candidates have the same experience with your employer brand no matter where they see you—on or offline. Hopefully, that experience is a positive one! Tell a story across all channels that will create engagement and be impactful to drive candidates through your recruitment marketing funnel.
2. Map Out a Candidate's Journey
Know the channels where your employer brand exists and audit how they align. This will help you understand how a candidate may be finding you, learning more about you, and making the decision to apply for your jobs.
3. Different Channels, Different Engagement
Understand the different channels in your recruitment marketing strategy and how each provides a unique opportunity to create candidate engagement.
Social media is a great channel for real-time interactions with job seekers and candidates.
Employer review sites, such as Glassdoor, Indeed, and Comparably are excellent for engaging with current employees and receiving their open and honest feedback about you as an employer.
Internal channels work well for creating employee advocacy programs, employee referral programs, and creating brand ambassadors.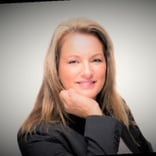 Pro Tip: Use Video! "Improve the candidate experience on your careers site, social media, and other channels by incorporating more video in your recruitment marketing strategy. Video really helps showcase your employer brand by bringing your company culture to life in a quick, easily-digestible channel."
- Michelle Sargent, VP of Business Development at Recruitics
4. See Through the Candidates' Eyes
Put on your job seeker hat, search your company online, try applying for an open position or two, and see what the candidate experience is like for yourself! Audit as you go and take note of where you can improve the experience, where your employer brand needs more consistency, and where information or details are missing that a candidate might find valuable.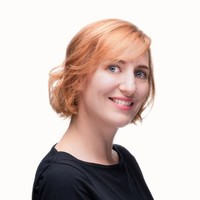 Pro Tip: Be a Candidate! "It's impossible to read a label when you're inside the jar; by the same token, it's incredibly hard to understand how a candidate experiences your brand if you're not going through their journey. Step outside of yourself, and experience the company through their vantage point. Fill out an application, read your Glassdoor reviews, comb through your career site, and see if your experience is authentic, concise, and consistent."
- Jillian Einck, Director of Employer Brand at Recruitics
What not to do?
Don't be inauthentic! You shouldn't speak about your company and candidate/employee experience unless it's from a true and human place. Make sure to gather feedback from your employees (e.g. Employee Resource Groups, or ERGs, are a great way to do this) to discover what is "real" in your employer brand and what your value is as an employer. You shouldn't try to define this on your own; utilize your employees' perspectives and experiences.
Pro Tip: Don't Assume! "Your EVP, and your employer brand, is never what you say it is; it's what your employees and candidates say it is. Try not to go into EVP and brand development with preconceived notions of who you are as a company. Instead, come in open to hearing and seeing what others define you as."
- Jillian Einck, Director of Employer Brand at Recruitics
Want to learn more?
Join our webinar with Phenom People on Thursday, February 6th at 2 pm ET / 11 am PT. Michelle, Jillian and Keca will dive into more detail on creating a seamless candidate experience, from job boards to your career site.
Do you need help identifying your employer brand? Or maybe you need assistance activating your employer brand across multiple channels? Recruitics can help! Contact us today to learn more.
----
Featured Resources:
----
Posted by Emily Tanner
Emily Tanner is no longer with Recruitics. During her time with us as VP of Marketing, Emily worked on both the client and business side of marketing, partnering with top enterprise customers on their talent acquisition and recruitment marketing strategies as well as developing inbound content marketing plans, paid advertising campaigns, and lead generation initiatives for Recruitics. A true data nerd at heart, Emily finds joy in analyzing deep performance metrics and finding the story in the numbers. When not working on marketing strategies or in Excel documents, you can find Emily hanging with her husband, two sons, and their dogs.