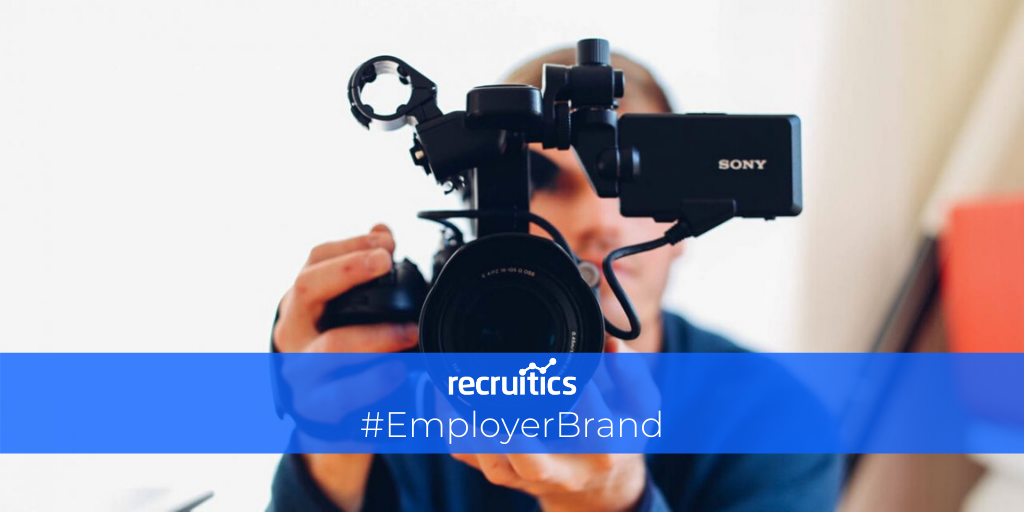 During a recent recruitment marketing strategy session with one of our key clients, there was a remark made by the organization's head of Employment Branding & Marketing that stuck with me:
"Just like everything is better with Bacon, everything is better with VIDEO."
---
UPDATE: Take a look at this resource hub for all you want to know about the use of videos in recruitment marketing.
---
She made this point to illustrate her goal that we work to incorporate their videos assets wherever possible…on their career site, in job postings, on social media profiles, through video banners, in mobile advertising, etc.When a company is trying to bring their employment brand to life, video is an ideal way to showcase the company culture, values, preview a day-in-the-life of an employee, etc.
All of the stats we've encountered indicate that there is a much higher candidate engagement and conversion rate with an employer's content when video is used in the advertising vehicles.
And money talks…video continues to be the fastest-growing online ad format, with spending increasing by nearly 55% this year, following growth of 42.1% in 2011 (source: eMarketer, Jan 2012).
2020 update eMarketer chart here.
It's estimated that 180 million U.S. Internet users watched nearly 36.6 billion online content videos in May 2012, according to comScore Video Matrix data. Video "ads" saw another record-breaking month, surpassing the 10 billion mark for the first time on record, which represents 117 percent year-over-year growth.So, if you haven't already, you should incorporate video into your recruitment marketing strategy.
We'd love to discuss how we can bring your employment brand to life with video (we'll also supply the bacon). We are one email away.
Posted by Ryan Christoi

Ryan is a EVP of Client Strategy at Recruitics. Viewed as an industry thought leader in the talent acquisition space, Ryan is proud to have helped his clients hire more than one million people over his career. Outside of work, Ryan is a proud papa, a lover of the California outdoors, and a Chicago sports fanatic.