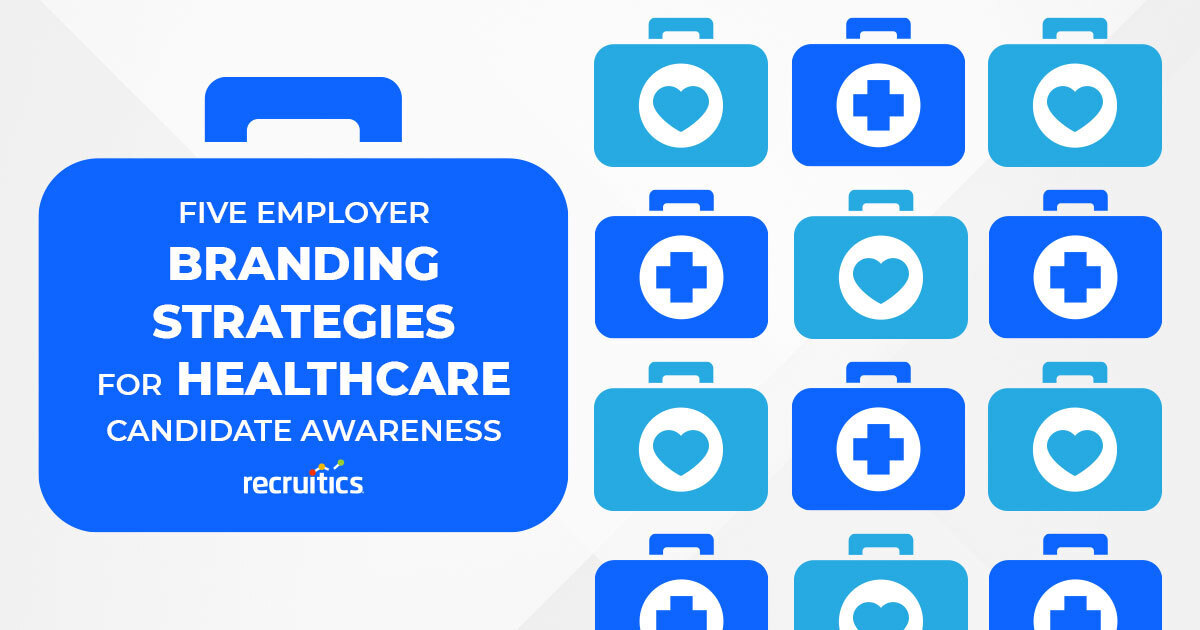 The escalating demands of the global pandemic -- over the last year and presently, as we close out 2021 -- have created a competitive labor market, with special qualifications in such high demand and companies fighting to find people to fill their positions. With a shortage of nurses and other healthcare staff, hospitals struggle to keep pace with COVID infection cases, creating concern about providing compromised care. According to the American Hospital Association, the U.S. "needs more than 200,000 new registered nurses (RNs) each year to meet increasing health care needs and to replace nurses entering retirement."
To make matters worse, a 2021 Washington Post-Kaiser Family Foundation survey found that almost 30 percent of healthcare workers are considering leaving the profession due to pandemic burnout. The World Health Organization projects that by 2030, a global shortfall of 18 million healthcare workers will exist.
There's no doubt that the global pandemic exacerbated the need for talent, from the widening skills gap to the retirement of Baby Boomers, holding institutional and expert knowledge. So, how can healthcare organizations attract qualified candidates, filling these dire needs?
Compensation, benefits, flexibility, and employee-focused support are critical to attracting top talent in this new normal. However, another way to make quality candidates aware of your organization is by promoting your brand.
According to LinkedIn, 75 percent of job seekers consider a company's brand before submitting a job application. Further, in the U.S., 86 percent of women and 67 percent of men would not work for an organization with a bad reputation. On the other hand, 92 percent of workers would consider changing employers if that employer had an excellent corporate reputation.
Brand is key to candidate awareness, especially after a year of unknowns and upheaval. Read on to learn about five employer branding strategies for candidate awareness in the pandemic-shaped new normal.
Create Candidate Personas
Before you create (or update) a recruiting strategy for your healthcare organization, first you should create a candidate persona. A candidate persona is "a semi-fictional representation of your ideal job candidate," according to Glassdoor. This representation should include "values, skills, personality aspects, interests, hobbies, and motivations that fit with the candidate you are looking for for this role."
Creating this persona will give you insight into who you're looking for and where to look for them, making your recruiting process more effective. However, it also boosts your employer branding strategy by increasing candidate awareness.
When creating your candidate persona, here are some questions to ask:
Who are you looking for? Consider experience, skills, values, and personality. Also, identify goals, career progression, and skills (both hard and

soft

).
Where should you look for them? Consider what social media platforms they may use or what professional organizations to which they belong.
Why would this ideal candidate want to join your team? This is where you can highlight your employer brand, emphasizing your values and culture.
Candidate personas can also optimize your recruitment marketing efforts across the board, such as time to hire and retention rates -- while boosting your employer brand. Remember, branding positively impacts your existing employees as well as prospective ones. That's a win-win for your recruiting team.
Use Values Unique to Your Company
Another way to boost healthcare candidate awareness is to use values unique to your company. This is especially critical in challenging times like these, during a global pandemic.
One place to start is creating a unique value proposition (UVP) for your company, helping define a powerful brand. In creating a UVP, you should focus on your values, culture, business goals, and vision for the future. When thinking of your organization's values, consider honesty, accountability, commitment to patients, continuous learning, diversity, innovation, and teamwork.
According to HubSpot, "ultimately, core values and critical if you want to create a long-lasting, successful, and motivating place to work." To determine your values, do some research. Ask your organizational leaders how they would describe your company. How would your nurses describe it? Your doctors? What about your administrative staff? You may be pleasantly surprised by their answers.
Once you've done your research, you can cultivate a UVP, posting it on your website, in your marketing and recruitment materials, and on social media platforms. Use text, videos, photos, and slideshows. See some inspiring examples of employer value propositions here.
According to Mark Cuban, one thing to keep in mind, though, how you treat your employees during a global pandemic can affect your brand for decades to come. So, highlighting enhanced safety and how you care for your employees and their families in a time of uncertainty is vital.
Go Beyond Blanket Statements
Let's face it, when companies promote themselves, they tend to sound similar. For example, they may highlight that they're an equal-opportunity provider. Or, they may say that they give back to the community or offer robust benefits packages. But what does that really mean?
Move beyond the blanket statements and let candidates know what it's like to work for you. For example, how are you an equal-opportunity provider? What do your diversity and inclusion programs look like? Is your leadership diverse? How do you encourage diverse candidates to apply for jobs?
Also, how do you give back to the community? For example, do you have blogs, videos, or photos on your website or in your recruitment materials showing employees working in their local communities? Do you support food banks? Provide healthcare such as COVID vaccines to lower-income communities?
Have you updated your benefits packages to include financial wellness programs? According to a recent MetLife study, "a majority of health care employees say they desire a FSA (flexible spending account) and access to financial wellness benefits," which can help to meet your employees' personal pain points.
Do you allow for (and encourage) flexible work hours or remote work? According to Harvard Business Review, "remote solutions can bridge distances of many kilometers, for example an employee working from home or a surgeon operating robotic equipment while physically located elsewhere."
However, during a global pandemic, remote work and flexibility should also protect healthcare employees. For example, "many healthcare functions such as monitoring, diagnosis or therapy can be performed at such a distance, with new technologies playing an important supporting role." With 72 percent of healthcare workers indicating that "their own personal safety and well-being is extremely important to them," highlighting your brand's commitment to employee safety is essential for candidate awareness.
Engagement Is in the Details
Naturally, moving beyond blank statements means that you should focus on the details of what it's like to work for you as an employer.
Let's go back to employee safety. Simply saying that you provide enhanced COVID protocols doesn't give a job candidate a sense of what that really means. To provide more of an "inside look," consider creating marketing campaigns with photos and videos showing how your employees are kept safe through mandated social distancing, masks and face shields, and personal protective equipment (PPE).
Highlight individual employees for how you provide flexibility for them and their families. For example, as the pandemic continues, some companies have offered remote workers childcare assistance as parents continually try to balance work and childcare (and even virtual school). This assistance has ranged from providing stipends for children too young for school, laptops to families for online schooling, or even backup childcare.
What about expanded mental health benefits? How are you supporting your employees in a time of intense stress and worry? For instance, in addition to expanded mental health benefits, including counseling, some companies have also proactively encouraged wellness by offering stipends towards online yoga classes, workout apps, or gym memberships.
The more you show candidates about your culture and values, the more they'll consider what it would look like if they joined your team, boosting their confidence to submit a job application or attend an interview.
Customize Content to Engage Different Audiences
When crafting your recruitment messages, be sure to customize your content to engage different audiences. For example, you would emphasize different aspects of your company for medical or nursing school students than you would for a lateral 20-year hire.
However, by exploring different sourcing strategies (after creating your candidate persona), you can also find potential candidates in new audiences -- especially as you're trying to fill the employment gaps caused by the global pandemic.
For instance, some companies are focused on attracting travel nurses, especially in more rural areas where there is not enough nursing supply to meet the pandemic's demand. Additionally, some healthcare companies partner with other companies and industries that have laid off or furloughed workers. CVS Health, for example, will fill 50,000 full-time, part-time, and temporary jobs with employees furloughed by Hilton and Marriott during the pandemic.
Moving Forward
Showcasing a strong employer brand can increase candidate awareness, improve your hiring metrics, and even boost your bottom line by reducing turnover and cutting your costs-per-hire by 50 percent.
If you'd like to learn more about how to best tell your story, contact Recruitics!
Posted by Michelle Sargent

Michelle Sargent is VP of New Business & Partnerships at Recruitics. Michelle has over 30 years of recruitment marketing experience. Her extensive knowledge comes in handy when providing strategic solutions for our Fortune 100 & 500 Global Accounts. Michelle is also instrumental in bringing new clients onboard the growing Recruitics client roster. She also considers herself an extension of her clients' talent acquisition team and enjoys all aspects of working with her clients, from employment branding and execution to candidate attraction and experience.