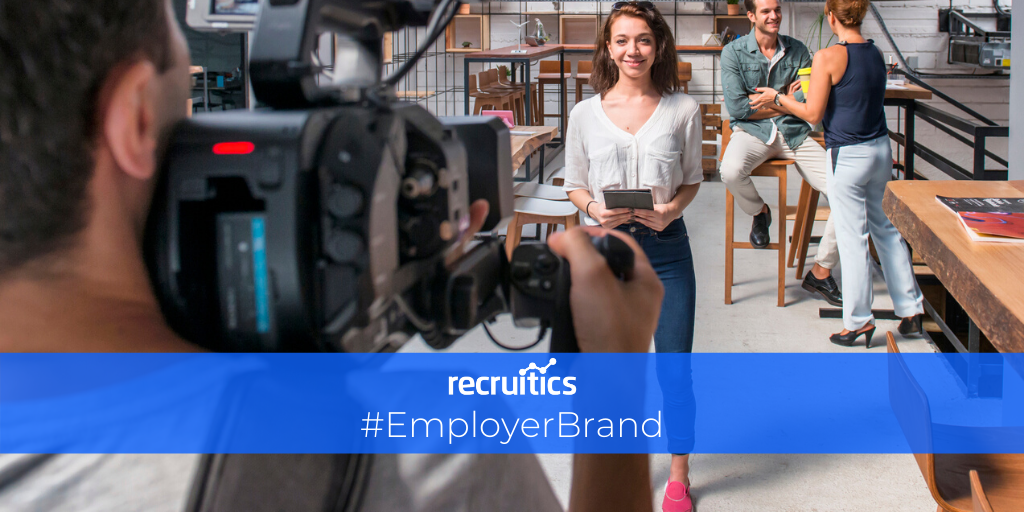 Video is it! This has been true for a while, but sometimes it's hard to start, especially if we are talking about employer brand videos that showcase company culture. Sometimes talent acquisition departments have to jump through hoops to get videos produced. (You can check out some video vendors that can help you here.)
---
GET ACCESS TO THIS WEBINAR ON DEMAND

---
When it comes to an employer brand video strategy, a company can go two routes – both have their rightful place in your employer brand and recruitment marketing eco-system:
Low Production – This includes videos shot by employees with non-professional equipment or user-generated content.
High Production – Video content specialists with professional equipment produce the content.
Here, I am focusing on the high production option and, for impartiality, the employer brand video examples I am sharing were not produced by KRT Marketing. If you are interested in the low production option, you may like this blog post: "Why You Should Try Employee-Generated Video."
First, here is a list of what, in my opinion, makes a good and engaging employer brand video:
Authenticity

– Your culture is what it is; be true to it when producing a video. This means showcasing real employees across the company at all levels.
Depth

– If the only thing folks will get from the video is a superficial "We are innovative," you did not go deep enough. Think of why and how – what makes employees innovative? What kind of innovative work do they get to do, and why should job seekers care?
Story

– Are you telling an engaging story? Are you incorporating humor or emotion? Is your culture coming through in a real and compelling way? Today, in order to stand out, you need more than several folks from C-suite looking at the camera and talking about themselves.
Tech

– Think of definition and sound. Can your audience hear/understand what's being said? Do you have subtitles for accessibility and sharing on social media? Is the video formatted to the right definition for the medium so it's not fuzzy or pixelated?
Of course, you will miss the mark if you don't know your target audience – you need to fully understand who you want to talk to and what makes them tick. If not, you'll end up with a generic recruitment video like the one below (Sorry Fiverr – love the humor, but I don't really know your culture or what it's like to work there.)
Even though there are more recent high-production career videos that follow best practices, the ones I am listing are my all-time favorites.
WILL YOU FIT INTO DELOITTE?
This is an interactive video shot in first-person point of view, targeted at recent grads. It's an adventure that tests viewers to see if they fit into Deloitte's core values. I've seen other interactive videos, but I find this one truly engaging with a touch of humor.
MARIA'S STORY: THE EXCEPTIONAL EY EXPERIENCE
This video has a great story arc – it gets me every time. It pulls emotional strings to showcase what life at EY can be. By the end, you know there are lots of late nights, opportunities for growth and a strong connection with other coworkers through alumni.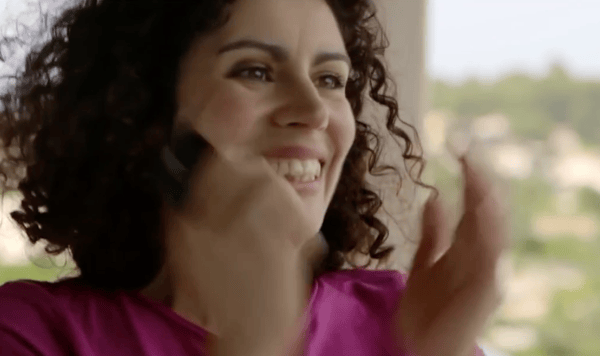 SAHUL'S STORY: CREW TO TEAM DIRECTOR AT CHIPOTLE
Through Sahul's story, you see that anyone can work and be successful at Chipotle. It also uses emotion to engage the viewer. By the end, you know Chipotle's values and that a successful career path is possible. Actually, Chipotle has several touching and informative "day in the life" of videos in their YouTube channel – check them out.
SURVEYMONKEY – WHERE THE CURIOUS COME TO GROW
Engaging video that highlights the results of employee surveys (go figure!) – fun way to incorporate data into a video to highlight employee culture.
SALESFORCE – PROUDLY ME
Want to shoot a video of folks speaking at the camera? Do it like this! Powerful video showcasing the culture of diversity and inclusion at Salesforce.
The two videos below focus on one aspect of working for a company or perk to showcase the culture. They come through as authentic. Also, they do a great job providing you with a window into what kind of people work in those companies. Both videos help you identify if you'll work with your tribe or not:
THE MOTLEY FOOL: FOOL'S ERRAND
WORK/LIFE BALANCE AT BAMBOOHR
Finally, I'll leave you with this gem that made me chuckle several times!
EMPLOYER BRANDING AT TWITTER, THE FUTURE IS YOU!
Which recruitment videos do you love and would add to this list? Share in the comments or let us know on Twitter!
Posted by Adriana Kevill

Adriana is no longer with Recruitics. During her time with us, she utilized her 20+ years of marketing experience to execute on corporate marketing initiatives and digital strategies for Recruitics. An innovator at heart who is rarely satisfied with the status quo, Adriana is responsible for helping to build two departments from scratch, spearheading the development of our Search Marketing and Social Media teams. By helping clients from several industries (financial technology, engineering, healthcare, etc.), she offered distinctive insights on recruitment marketing strategies, challenges, and opportunities. Adriana's prior experience in the localization industry also gives her a unique perspective into different cultures and international business. In addition to her passion for marketing, Adriana also loves chocolate, lattes, sandy beaches, and traveling the world.The "why not?" attitude that stems from her fiery personality combined with the fact that she is seldom satisfied with the status quo, enabled her to build two departments from scratch: Search Marketing and Social Media. By helping clients from several industries (financial technology, engineering, healthcare, etc.), she is equipped with a distinctive vantage point on recruitment marketing strategies, challenges, and opportunities. Getting personal: • Incurable chocoholic • Small talk defiant • Lover of lattes, flip-flops and white sandy beaches • World traveler • Wine over beer • Admirer of great art and design • Crazy mom in beta • Professional observer enthralled by the 'social' web