The award is the second such Recruiting Service Industry award for Recruitics in as many years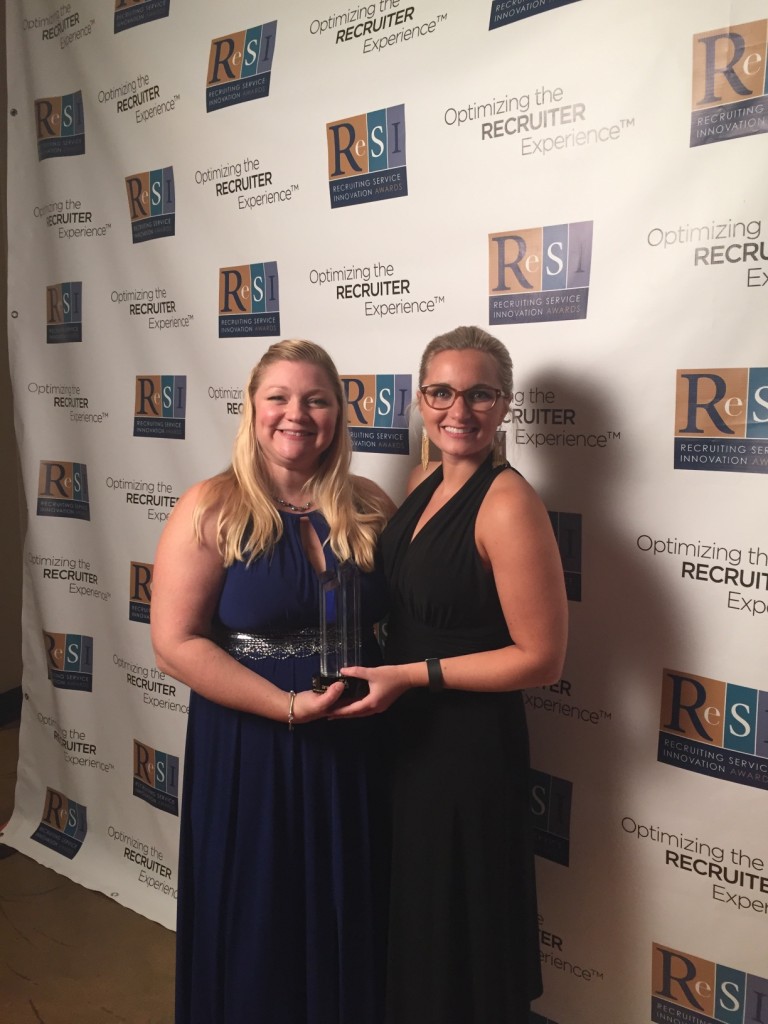 NEW YORK, NEW YORK--Recruitics, a leading provider of recruitment marketing analytics and automation solutions, won the Recruiting Service Innovation (ReSI) Award for their product Recruitics AnalyticsTM at the TAtech Conference and Expo on Sep. 20 in Las Vegas, Nevada.
Recruitics Analytics is an industry-leading recruitment data and insights platform that allows HR and talent acquisition professionals to dig deep into their job advertising data. This recruitment analytics tool helps these professionals access campaign- and job-level data which allows them to make appropriate changes to their strategies based on data-driven decisions.
"It's an honor to be nominated and recognized at the ReSI awards, again this year," said Josh Gampel, CEO of Recruitics. "Our mission hasn't changed. All of our efforts have been put towards the goal of making it easy for companies to find great talent. Having our product recognized as best-in-class is a testament to the hard work we do in pursuit of that mission."
The ReSI awards are conducted by The Association for Talent Acquisition Solutions (TAtech), the trade association for the global talent acquisition solutions industry. TAtech is formally known as the International Association of Employment Websites (IAEWS), and participation in the competition is open to all organizations worldwide that operate within this space.
Last year, Recruitics won the ReSI for Most Innovative Enterprise Solution for Recruitment, making this year's honors their second and third such in two years.
You can find Recruitics next at the HR Technology Conference and Expo in Chicago, Ill. between October 4-7 at booth 545. Learn more about Recruitics by visiting www.recruitics.com.
About Recruitics:
Recruitics provides recruitment marketing analytics and automation solutions that makes it easy for companies to achieve amazing results from their recruitment advertising efforts. Founded in 2013, Recruitics works with the nation's largest corporations, staffing agencies, and job boards to drive more applicants to their online job postings, hire great talent, and meet their recruitment goals. Recruitics also partners with many of the leading ATS systems in the US to include iCims, Kenexa, HealthcareSource, and Greenhouse, to provide seamless integration and tracking. The company is headquartered in New York City, NY and is privately owned and operated. You can find Recruitics online at http://recruitics.com/.
Posted by Recruitics

Recruitics is a data-powered recruitment marketing platform that makes it easy for the world's leading brands to attract and hire great talent. Recruitics revolutionized recruitment advertising with the introduction of the industry's first programmatic buying platform in 2012. Since then, Recruitics has helped thousands of companies find, attract, and engage millions of job seekers. Today, Recruitics continues to lead the recruitment marketing industry with its state-of-the-art data optimization and analytics platform.