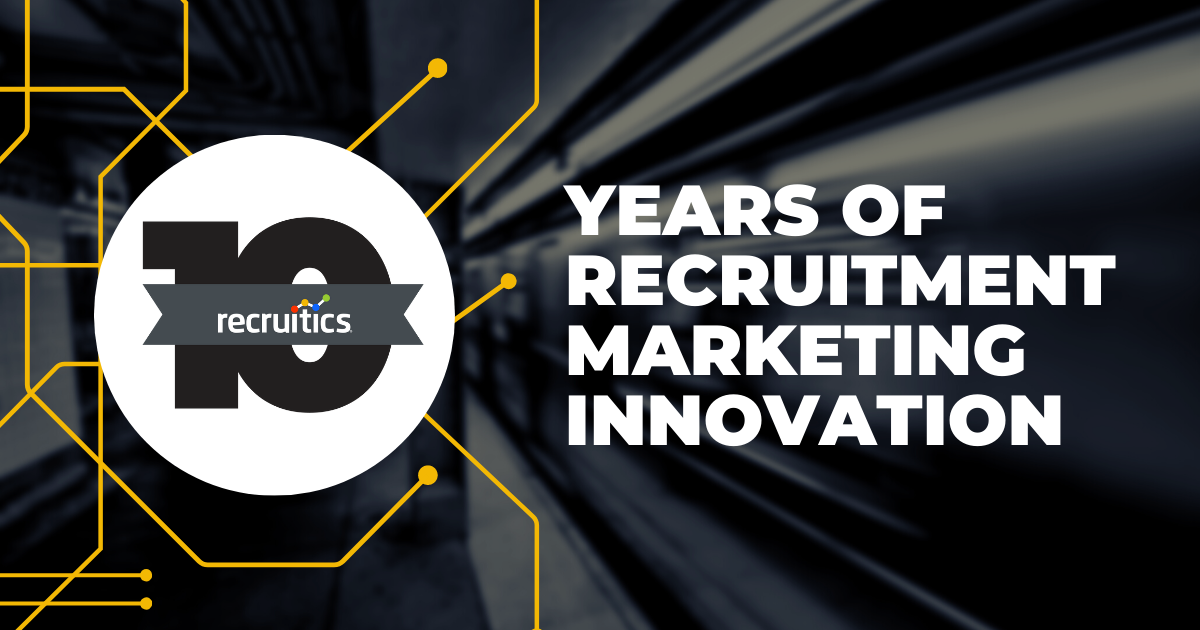 In 2022, Recruitics is celebrating its ten year anniversary. Check out Recruitics' company history timeline and learn more about how the team has grown and what key events led the company to where it is now.

--
If you'd like to learn more how Recruitics can be an asset to your company's recruitment strategy, reach out to us today!
Posted by Recruitics

Recruitics is a data-powered recruitment marketing platform that makes it easy for the world's leading brands to attract and hire great talent. Recruitics revolutionized recruitment advertising with the introduction of the industry's first programmatic buying platform in 2012. Since then, Recruitics has helped thousands of companies find, attract, and engage millions of job seekers. Today, Recruitics continues to lead the recruitment marketing industry with its state-of-the-art data optimization and analytics platform.