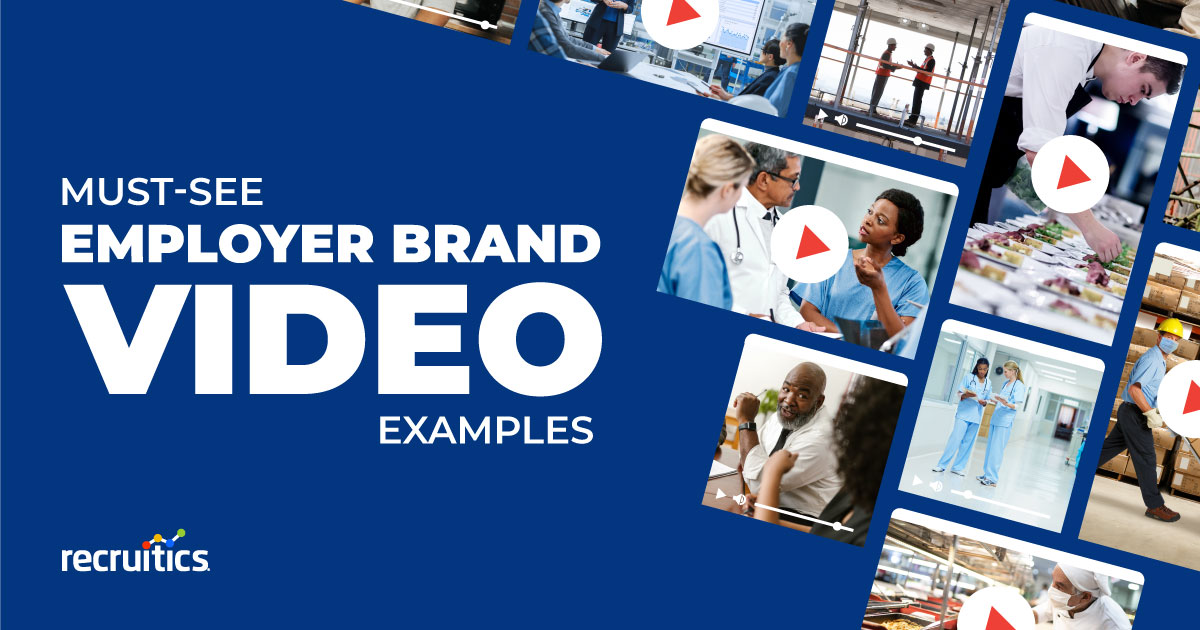 When attracting top talent, organizations are focusing on new and innovative ways to do so – and many are turning to recruitment videos. Candidates are interested in learning what it's really like to work for a company, are looking for authentic and transparent stories, and are seeking to hear from real people about their experiences at a company.
Recruitment videos allow potential candidates to see who the company is (their culture), what the organization does (their goals and missions), and insights on what it's like to be a member of the team. These are all qualities that candidates nowadays crave to know, since many are looking for companies who align with their values – with 77% of adults considering a company's culture before applying for a job.
When companies allow their employees to be a part of the content creation process, the teammates are able to become advocates for the brand and amplify the brand message in an authentic way. Many employees are proud of where they work and the company's values, but might not know the best way to share their story with the world. Recruitment videos allow teammates to be a champion for the brand and connect with other like-minded people – and in turn might be the reason job seekers apply to a company.
There are two kinds of employee-generated videos that can be created, and both can be valuable to incorporate into your recruitment strategies:
Low Production: This includes videos shot by employees with non-professional equipment or user-generated content.
High Production: Video content specialists with professional equipment produce the content.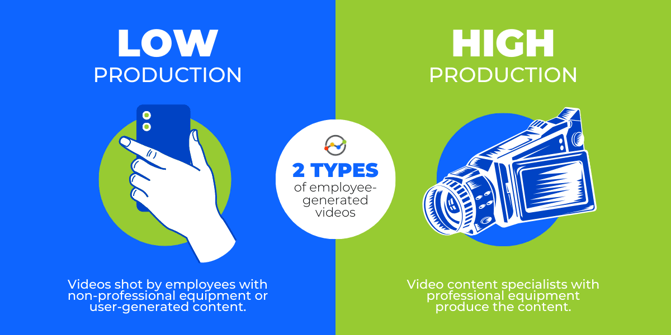 This blog will share examples of high production videos, but before diving in and creating recruitment videos, make sure your company aligns on the goals of the videos and ensure everyone understands what makes a quality and engaging employer brand video, which can include:
Authenticity: The main focus in these videos should be showcasing your culture for what it currently is, not what the company would like it to be. Make sure to show real employees at all levels in the company, and let their voices be heard!
Depth: Understand what makes the company stand out. If there's something that makes the company unique, focus on that and have teammates explain thoroughly why it's different. Superficial videos will not go over well with the audience – job seekers seeking truth can see through inauthentic stories.
Story: Let the employees share what made them want to work for the company. Coming in with a prepared script will hinder the actual message or story employees want to share. Having questions to guide the conversation is helpful, but ensure the team has the opportunity to speak from the heart.
Technology: Ensure all technology is running smoothly before production. Do camera tests and sound tests before employees arrive – this way if anything is off, it can be fixed before testimonials or videos are made. It would be a shame if an employee shared their amazing story and the technology is the reason it can't be used!
Tip: Companies will want to have these videos be accessible to every audience, and adding subtitles can help. Subtitles allow all audiences the ability to engage with the content, and going the extra mile will help make a company stand out.
Nine Recruitment Videos That Stand Out
1. Google
This might be an older video, but it stands the test of time. This video showcases Google's culture and shares with job seekers how every role is important at Google, highlighting that interns can make a difference – which is big when it comes to finding value in a job!
2. Chipotle
Chipotle has a video series called "How I Chipotle" where they interview people who work in different positions across the company and what they do in the day. Chipotle makes a personal connection with the employee and the audience by sharing their Chipotle order, which allows the audience to connect easily with the teammates.
Hearing personal stories of growth in an organization is powerful for job seekers, because it showcases that there's room for growth and the ability to plan a career path in a company. Sharing personal stories also allows candidates to relate to workers and see themselves working there.
3. Starbucks
This video showcases Starbucks' culture well. The audience can tell the teammates enjoy working at the company and learn how the company has a focus in "creating a culture of warmth and belonging."
4. TikTok

TikTok not only does a great job with their video showcasing offices across the world and what team members have to say, but they also do great with employee-generated videos – and their @lifeattiktok page stands out, with some videos getting more than 4 million views!
5. BambooHR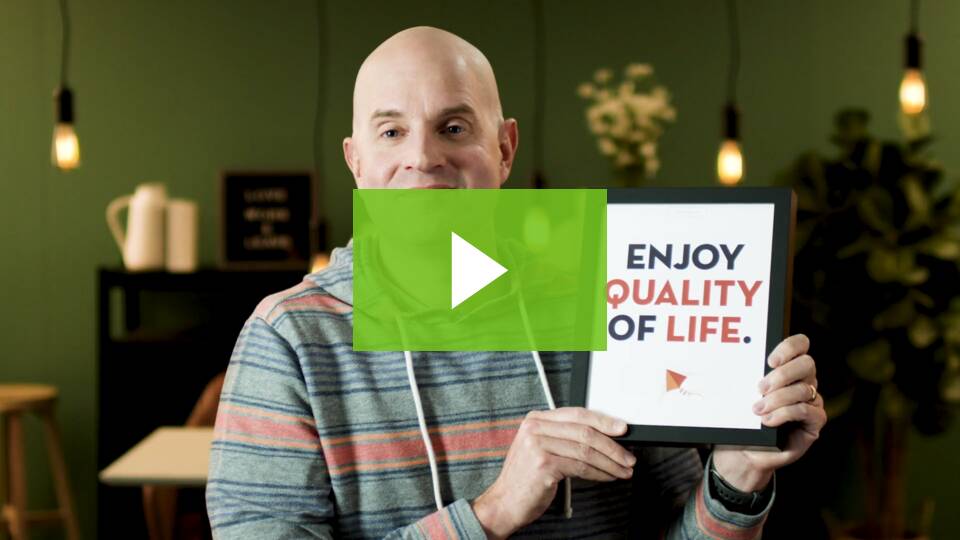 BambooHR does a great job showcasing not only members in leadership, but different position levels across the company – so the audience can hear testimonials from positions or roles they're interested in hearing from.
6. Salesforce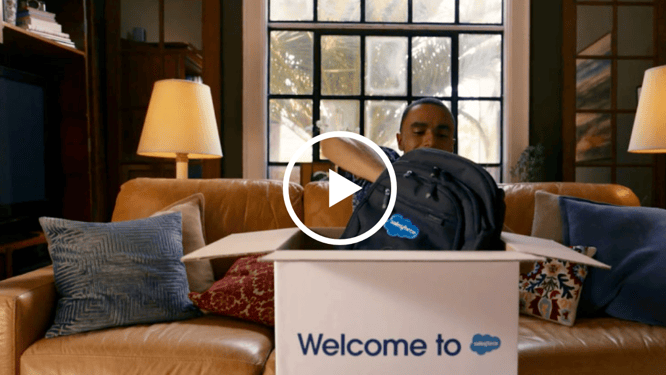 Source: Salesforce
Salesforce creates powerful videos showcasing their culture of diversity and inclusion, how they "work in ways that work for us" with their culture of "Success from Anywhere," and by showing how they empower their teammates to be "Trailblazers."
7. Texas Roadhouse
Texas Roadhouse has b-roll that shows a behind the scenes look of being a "Roadie," which gives a job seeker an inside look to what it might be to work on the team. It's authentic and showcases the culture well, and they do a great job providing the audience with a window into what kind of people work at the company.
8. CVS
This video shares different roles across the company and allows the teammates to share why they are passionate about working at CVS and what the company is doing that makes them actively want to stay.
9. Grubhub
Just like Chipotle, bringing in a casual way to connect with teammates allows the brand to humanize themselves – allowing Grubhub to share their personality and culture well.
–
If you're looking for help on how to add video into your recruitment strategy, reach out to Recruitics!
Posted by Carol Anne Perkins

Carol Anne is a Marketing Associate at Recruitics. She has a background in communication and copywriting. Carol Anne is passionate about helping projects run smoothly and loves to learn something new everyday. When she's not creating content, you'll find her reading, watching documentaries, or at the beach.