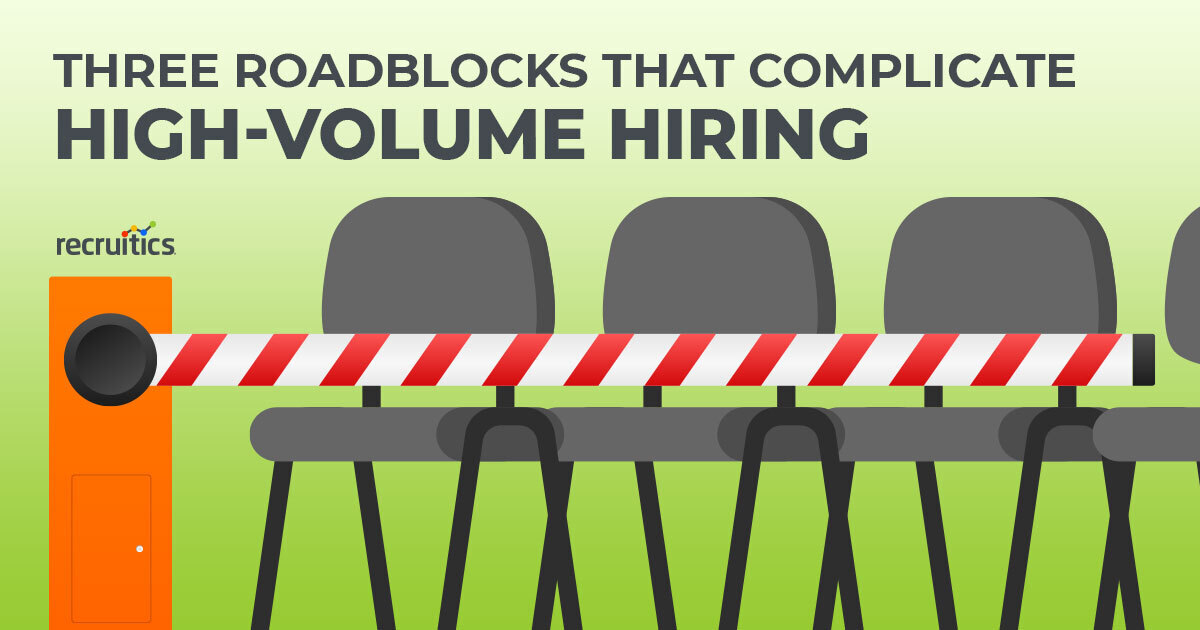 The global pandemic has accelerated many talent trends, including where, how, and when we work. Although these options may be new to some employees, it's the way of life for those working in the gig economy.
First coined in 2009 by New Yorker editor Tina Brown, the "gig economy" looks much different today -- post-pandemic -- than it did twelve years ago. Then, the gig marketplace was described as knowledge economy workers pursuing "a bunch of free-floating projects, consultancies, and part-time bits and pieces while they transacted in a digital marketplace."
Today, according to UpWork's Freelance Forward: 2020 report, 59 million Americans performed some level of freelance work in 2020, "representing 36% of the U.S. workforce, an increase of 2 million freelancers since 2019."
Between COVID changing the workplace landscape to Gen Z seemingly flocking to part-time or full-time freelance opportunities, it doesn't look like the gig economy is going away. Instead, more than likely, it will continue to grow.
With gig opportunities demanding more and more highly skilled workers, such as those in computer programming and business consulting, employers should keep gig workers in mind when focusing on post-pandemic talent acquisition strategies, especially for high-volume recruiting.
High-volume recruiting is when you must hire an increased number of workers for seasonal demand, opening a new office or location, staffing for exponential business growth, or hiring a lot of individuals for the same role. When looking to recruit 25 or 25,000 new employees, your recruitment team faces a monumental task, creating numerous challenges along the way.
With technology drastically changing talent acquisition, even more so now post-pandemic, technology can help you conquer any high-volume hiring challenges.
Below, we address three roadblocks that complicate high-volume hiring practices, along with solutions for overcoming each one.
Roadblock #1: The Sheer Number of Applicants
Since the sheer number of applicants in high-volume recruiting can lead to immediate overwhelm, you may opt for hiring the next resume received -- helping you to solve the immediate need. But, of course, any recruiting professional knows this approach could create numerous issues at a later point in time.
How do you fill this high number of positions with applicants?
You need a strategy.
Let's look more closely at seasonal hires, typically temporary or freelance workers. Last year, for example, UPS announced that they planned to hire 100,000 seasonal workers to support increased package volume from October 2020 until January 2021. For the same holiday season, Target planned to hire 130,000 seasonal workers.
Without preparing for this number of hires, you'll encounter numerous obstacles, from increased hiring budgets to on-boarding to time constraints. Honestly, is there any time left over for ensuring a top-notch candidate experience?
To solve this, recruiting professionals must prepare -- ahead of time -- by creating a recruiting strategy sufficient to handle high-volume hiring. If you're hiring for the holiday season, in keeping with our example, you know that you'll have fierce competition for qualified applicants starting in Q4. Therefore, when attracting temporary, freelance, or gig workers, you want to start early -- giving yourself enough time to execute a well-developed plan.
Here are some best practices to keep in mind when developing a high-volume recruiting strategy.
Provide accurate, simple job descriptions, highlighting compensation and hours. Are you offering flexible scheduling? Mention it. Could this job opening eventually become a full-time position? Mention that as well.
Also, make sure you follow up promptly, helping push the candidate process forward -- which reduces the chance of losing qualified candidates to your competition. With this, having a SMS follow-up or engagement strategy will help ensure you connect with candidates quickly. Also, it's important to optimize your mobile experience that allows for easy apply capabilities on smartphones. With most qualified job candidates today, especially those in the gig economy who move fast between applications and offers, you want candidates that can apply with a touch of a button while on the go.
Roadblock #2: Your Recruiting Efforts Multiplied by Need
While the sheer number of applicants presents challenges, these issues quickly multiply when you consider your recruiting efforts. Recruiting, hiring, and on-boarding qualified candidates are already time-consuming. Now imagine that process multiplied by 25, 250, or 25,000 applicants.
Let's break it down even more. A recent study found that recruiting professionals take 91 steps on average to hire for an open position. Now, multiply those 91 steps by the number of workers needed for your high-volume hiring project. Not only is this mind-boggling, but it can essentially prevent you from doing anything else.
The solution? Enter high-volume recruiting technology.
Recruiting technology platforms don't just help with standard recruiting processes: they also help you identify, vet, hire, and on-board for high-volume needs, accelerating the process. For example, where humans may need several minutes (or even hours) to read through resumes, identifying potential candidates, computers can do so in seconds, boosting your human effort for each step of the recruiting funnel.
Not only can technology automate resume screening, but it can also create instantaneous communications, for example, through chat or SMS texts, keeping you in contact with your applicants each step of the way.
To plug into the gig economy, especially for high-volume needs, you must be nimble and responsive, keeping you from bogging down in the swiftness of online gig platforms and the sheer number of needed hires. Automated technology can keep you agile while you optimize the recruiting process for candidates and new hires.
Roadblock #3: Not Staying Consistent Throughout the Year
Like most workplace projects, you can't put some on hold while working on others. High-volume hiring is no exception.
No matter your goal for high-volume hiring, whether it's for expansion or seasonal work, it's probably a safe bet that this isn't the only item on your to-do list. Because of a recruitment marketing funnel's numerous steps, you may want to heed some sage, yet slightly updated, advice.
Don't put off for tomorrow what you could have been doing all along.
Having a strategy is essential. Multiplying human efforts with technology is as well. But, neither will make your high-volume hiring process seamless while producing the desired results, unless you stay consistent through the year.
Let's look at some examples of recruiting consistency, putting you in a ready position for high-volume hiring when the time comes.
First, keep your talent pool up to date. To fill a high-volume need, you may have applicants already identified in your applicant tracking system. For example, you may have some candidates who didn't fit the role previously; however, they may be a great fit now.
Also, continually source passive candidates and employee referrals. Doing so will keep your talent pool updated while continually exposing new talent to you (and you to them). With 70 percent of the global workforce made up of passive talent while 87 percent of all passive and active candidates are "open to new job opportunities," passive recruiting could be a win-win.
Continually updating your career page is also a best practice. Delete out-of-date job openings and announce when you'll need a large number of candidates. In the wake of COVID, many workers -- including gig workers -- are looking to supplement their income. Don't lose out on these qualified candidates because your career page is dated.
Finally, be sure you have actionable data. By examining actionable data, you can understand how your recruitment marketing efforts are playing throughout the funnel. Additionally, actionable data can identify your strengths and weaknesses in your recruitment marketing, showing you what's worked in the past and where you need improvement.
Moving Forward
Having a strategy, the right technology, and staying consistent in your recruiting efforts can help you conquer high-volume hiring roadblocks. If you'd like to learn more about how to prepare for high-volume hiring strategically, contact Recruitics today!
Posted by Cady Olson

Cady Olson is no longer with Recruitics. During her time with us, she was a Director of Client Strategy. She loves finding creative solutions to problems and seeing the positive impact that her work has on her clients. When she's not troubleshooting complex product and technical issues, Cady loves to travel and spend time with her family and friends.