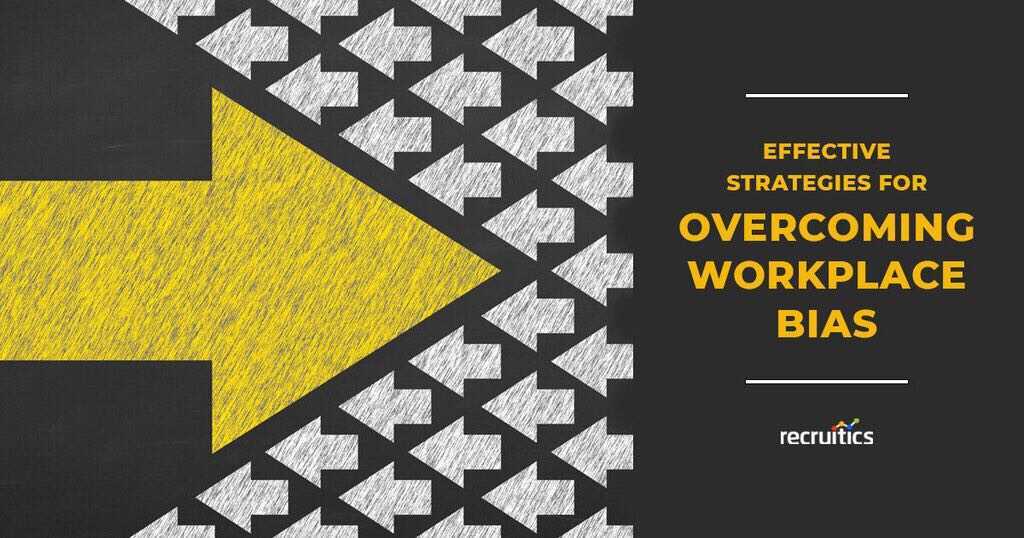 At Recruitics, our people are very important to us, and we are constantly working to improve our culture to ensure an inclusive environment. As we build and foster our community, we are aware of the continuous work needed to create an environment where everyone feels they belong.
We are always open to and looking for feedback about how to improve the employee experience at our organization. With that in mind, we've begun conducting Diversity, Equity, Inclusion, and Belonging surveys to ascertain what progress can be made with our DEIB efforts. By doing so, we are able to identify gaps for improvement, and the results we got from our last survey informed us that there was work that needed to be done.
As a result of that survey, Recruitics formed a DEIB group with the goal of bringing more attention to anti-bias initiatives, and I decided to join. Inclusiveness requires team effort, and it's important for everyone to be constantly learning to become more empowered and create lasting change.
How We Aim To LEarn And Improve
In the DEIB group, we work to think of ways to acknowledge the cultural diversity and the ethnic diversity of those around us. We decided it would be beneficial to host trainings in which our teammates are educated on cultural holidays and their significance. Working with a diverse group requires consideration of the ways that different people can experience certain events, and the ways in which the needs of some people can be overlooked when the "cultural norms" are set by others. Though unintentional, it can simply be the celebration and recognition of some holidays (while others are excluded) that leads to a lack of inclusiveness or belonging.
Further, things are happening around us from a social climate perspective, and people deserve some type of acknowledgement of that. For example, while some people may see an incident on the news as just another event, other people may feel profoundly impacted by it -- making it difficult to bring their full selves to work or engage in light banter around it.
Importance of Education
One element that we emphasize is the importance of learning and education. We frequently look at the resources available to us, whether it's a PBS documentary or an outside trainer, and we bring a "did you know?" disposition to many of our conversations.
There are learning opportunities everywhere, and historically, there have been many things that simply weren't discussed -- like the ways that people from different cultures can perceive body language or communicate differently. Building an understanding of our histories and our cultural differences is a powerful way to bridge understanding.
Cultural Celebrations
We started with a group forum that led with a calendar to celebrate holidays and best practices. In conversations around DEIB, it can sometimes focus heavily on two or three groups, or racial and ethnic diversity exclusively. This is a huge loss as it can easily lead to a failure to acknowledge, for example, the experiences of Pacific Islanders or Indigenous people, people with disabilities, or people who are LGBTQIA+.
To that end, starting with the most comprehensive calendar that we could find and those subsequent best practices was a critical first step in ensuring that no diverse groups were excluded. As we mature, we're expanding DEIB beyond what's on the calendar and also being intentional about inclusion and celebration all year round.
Recognizing Juneteenth
As a growing organization, we are constantly learning and seeking ways to improve our DEIB strategy and inclusiveness. At Recruitrics, we have intentionally chosen to celebrate Juneteenth as a day of education and awareness, and we hope to eventually treat it as a day of community service. In commemoration of the holiday, our organization's DEIB team presented about the significance of the date and invited Dr. Veronica Appleton of DePaul University College of Communication to join our all-company meeting to speak about "Acknowledging Bias & Advancing Equity in the Workplace.''
Juneteeth is the oldest known celebration commemorating the ending of slavery in the United States, and it is celebrated on June 19th -- the day that Major General Gordon Granger arrived in Texas in 1865 to inform slaves that slavery had been abolished. While the 4th of July is often considered and recognized as "Independence Day'' in the United States, African Americans were not granted freedom specifically.
Today, Juneteenth commemorates African-American freedom, and emphasizes education and achievement. Although people celebrate differently all over the country, in many areas it is an entire month-long celebration marked with celebrations, speakers, and gatherings.
This holiday is critical for three key reasons:
We need to learn from past mistakes: Acknowledging our past helps us to understand what all of us must do as a society to improve.
We need to foster empathy: When Texas finally "freed" their slaves in 1865, it came 30 months after Lincoln's proclamation. Still, even today, America struggles with racial discrimination.
We need redemption: On June 17, 2021, 156 years after the freedom of slaves was declared in 1865, Juneteenth National Independence Day will become the 12th legal federal holiday -- and the first new one since Martin Luther King Jr. Day in 1983.
Doing a company-wide training was our way of taking a step to foster empathy. We want to make sure each employee has the same access to information, training, and resources so we can support one another and create actionable practices.
Strategies For Acknowledging Bias and Advancing Equity At WOrk
The "Acknowledging Bias & Advancing Equity in the Workplace" training, lead by Dr. Appleton, left our entire team with some incredible takeaways and best practices that we encourage others to reflect on as well.
1.) Lead with a mindset focused on justice, equity, diversity and inclusion. Diversity in metrics alone isn't enough -- particularly if those diverse groups are subjected to exclusion, inequity, injustice and a lack of belonging and fairness. By leading with this focus, we can improve the balance of equality at work.
2.) Encourage deeper levels of connection and a more thorough understanding of diversity. There are aspects of diversity that are often visibly apparent or "surface level" such as our gender, race, or age. But we can and should aim to connect on deeper levels of diversity such as our personalities, values, and beliefs.
3.) Create a thorough understanding of gender identity and terminology. One of the most commonplace microaggressions experienced by gender-diverse individuals can be misgendering. At best, this can be unintentionally harmful, and at worse, it can be incredibly damaging. Educating people on what it means to be non-binary, gender fluid, or transgender -- to name a few examples -- is the first step for building inclusive environments for LGBTQIA+ people.
4.) Build cultural intelligence and learn to identify norms, systems, values and policies. This can be your drive and ability to adapt to multicultural situations, your understanding of cultural differences, and your ability to plan for multicultural interactions. These elements feed into one another as part of a broader ecosystem of cultural competency.
5.) Always aim to work towards shared understanding. It's important to take the time to learn and better understand the way that culture underpins our behaviors, communication styles, and points of view can strengthen relationships between colleagues, clients, and customers alike.
6.) Distinguish and understand: What is universal? What is cultural? What is personal? Avoid the trap of chalking up everyone's actions into too broad of a bucket (e.g. "People are people.") or too narrow (e.g. "This group always does X.") While some experiences are universal, shared human ones, or cultural ones, individuals exist within their culture without having to be a representative for it.
7.) Practice building supportive and communicative relationships. We owe it to our peers to speak up when we hear someone saying inappropriate or harmful things, but these don't have to be explosive confrontations. We can follow best practices such as communicating openly about it, giving advice or support about it, and demonstrating understanding and looking for ways to develop and maintain relationships so that these talks aren't our only interactions with people -- and so that they're better received.
8.) Lead with assertiveness and understanding. We can't afford to be passive about issues pertaining to equity and justice. We must be assertive about the environment we're trying to create and not shy away from disagreements. We must also seek to create sensitivity and harmony within the environment -- which can be facilitated by reflecting on feelings, meanings, and the understanding that two people coming together creates a third culture.
9.) Lead with rationality and emotion. People often make emotional decisions and rationalize them later, and we shouldn't shy away from this. Leading with only one side of our brain can create an imbalance and an atmosphere of coldness (if we focus on logic to the detriment of people) or a lack of strategy (if we focus on emotions to the detriment of logic).
10.) Be an effective and inclusive leader. This means grounding your approach and process in inclusion, providing means to reduce bias and recognize both barriers and advantages, exploring diversity on the surface level and deep level, and fostering an environment where people feel nurtured and have opportunities to share their experience and opportunities for refinement and improvement.
--
By starting more comprehensive DEIB training and taking a more serious approach to our DEIB strategy, we learned that educating ourselves and celebrating diversity holidays allows us to take steps in the right direction to build a more inclusive workplace.
While these are just some examples of how we can build a better workplace experience, we hope that it provides a starting point or inspires new ideas on ways that we can strive for continual improvement towards DEIB.
If you would like additional help with your DEIB strategy, contact Recruitics!
Posted by Recruitics

Recruitics is a data-powered recruitment marketing platform that makes it easy for the world's leading brands to attract and hire great talent. Recruitics revolutionized recruitment advertising with the introduction of the industry's first programmatic buying platform in 2012. Since then, Recruitics has helped thousands of companies find, attract, and engage millions of job seekers. Today, Recruitics continues to lead the recruitment marketing industry with its state-of-the-art data optimization and analytics platform.