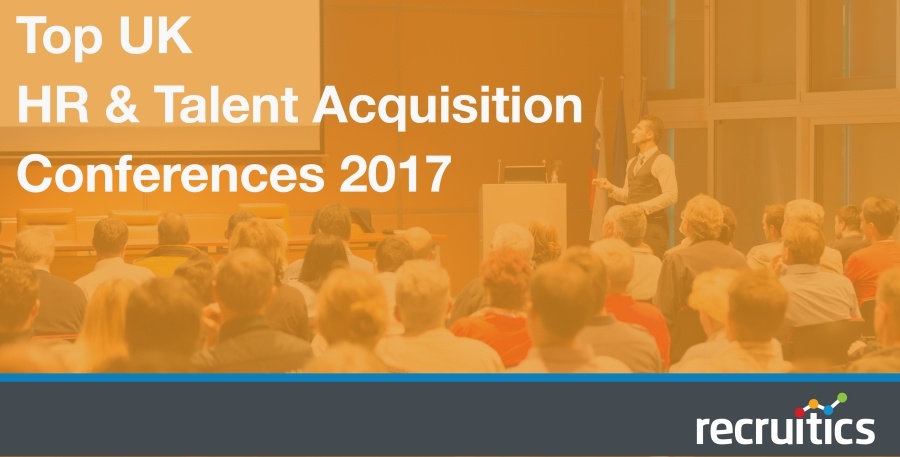 For the UK's HR and talent acquisition space, 2016 was a big year, and recruiters have seen a number of trends take over the space. From the urgent move toward recruitment marketing to the calls to invest more heavily in recruitment analytics and automation technologies, this year has certainly been one for innovation.
With that in mind, it's important to remember that a number of these innovations and trends are born out of industry events and conferences where best practices are shared, connections made, and the industry as a whole takes steps forward.

In order to stay ahead of the space, then, you'll need to be at the conferences where these conversations take place. For that reason, we've put together the following list of top HR and talent acquisition conferences to attend in the UK for 2017.
Top HR and Talent Acquisition Conferences to Attend in the UK - 2017
As 2017 continues its approach, it's important that you make room on your calendars--and within your strategies--to attend these important industry events.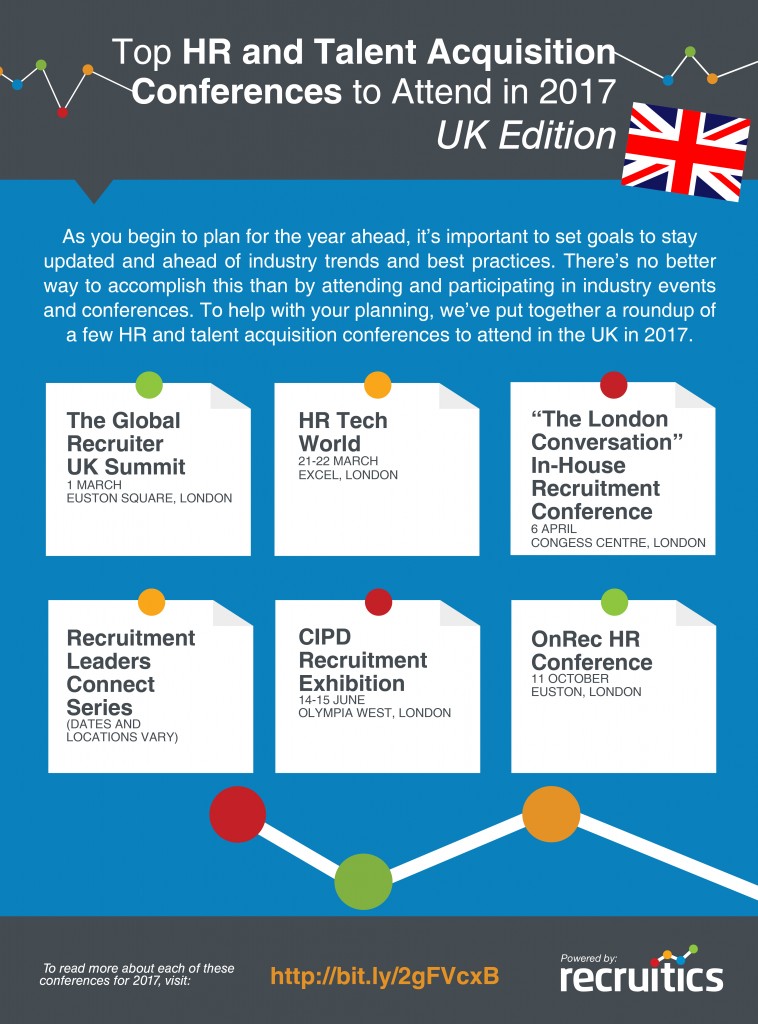 Remember to follow Recruitics on Twitter to see which conferences we'll be attending, and sign up for our newsletter to get important recruitment marketing resources like this, delivered directly to your inbox.
Posted by Sal Trifilio
Sal Trifilo is no longer with Recruitics, but brought value as a thought leader in the recruitment industry.