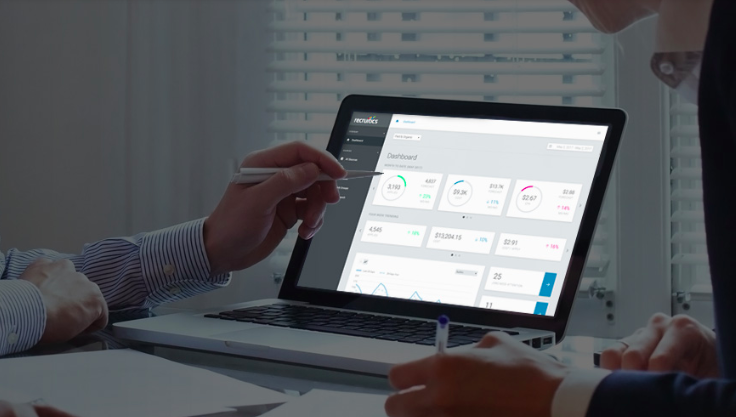 As the leading recruitment marketing agency, we've announced our strategic investment in talent attraction expert Adam Fudala, the new VP of Strategy.
Today Recruitics has announced a new hire to the leadership team - Adam Fudala as the new Vice President of Strategy. Read the full press release here.
The move follows the announcement of the Four Pillars of Talent Attraction™, our proprietary methodology to help companies attract and hire top talent powered by our award-winning recruitment marketing analytics and optimization platforms.
Fudala joins Recruitics with more than a decade of recruitment marketing and digital marketing experience, including positions as the Senior Director of Marketing for Dun & Bradstreet, and the Director of Marketing for DHI Group, Inc., which owns DICE.com. Fudala not only brings significant omnichannel marketing expertise and enterprise-level capabilities to the company, but he also has a strong penchant for aligning organizational resources with best-in-class solutions to improve marketing performance and talent acquisition results.
Josh Gampel, Recruitics CEO, says, "I'm excited to have Adam [Fudala] join Recruitics and strengthen our award-winning leadership team. He brings extensive digital experience and an integrated approach to marketing which will help drive our Four Pillars approach to talent acquisition."
The Four Pillars™ methodology, announced earlier this year, blends technology with strategy to help companies attract and hire great talent through programmatic job advertising, targeted job advertising, employer brand awareness advertising, and candidate sourcing and engagement.
"I am thrilled to be joining Recruitics at a pivotal moment in the company's growth," says Fudala. He adds, "The foundation of the Four Pillars™ methodology is to make it easy for companies to attract and hire great talent, and it's becoming a cornerstone of strategic recruitment marketing. I am excited to marry my marketing expertise, data-driven approach, industry knowledge, and strategic leadership to help facilitate expansion with Recruitics and to drive success for our clients."
You can read the full press release here, or learn more about our Four Pillars™ on our recent blog post.
Posted by Recruitics

Recruitics is a data-centric recruitment marketing agency that makes it easy for the world's leading brands to attract and hire great talent. Recruitics has helped thousands of companies find, attract, and engage millions of job seekers and continues to lead the industry as a data-driven recruitment marketing agency that is powered by its innovative analytics and optimization platform.