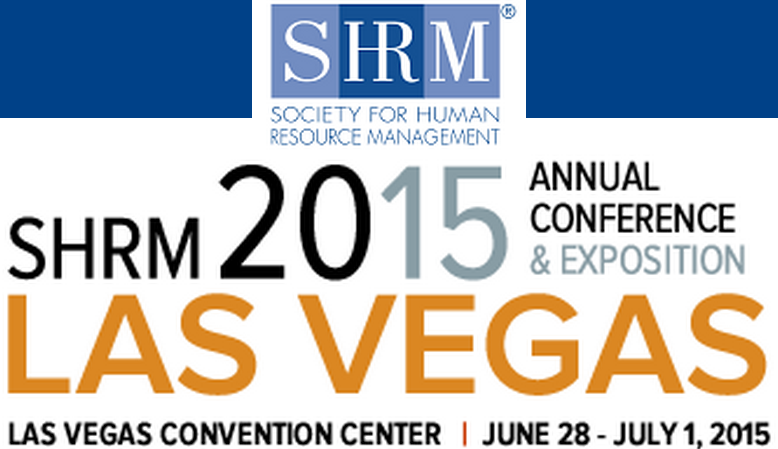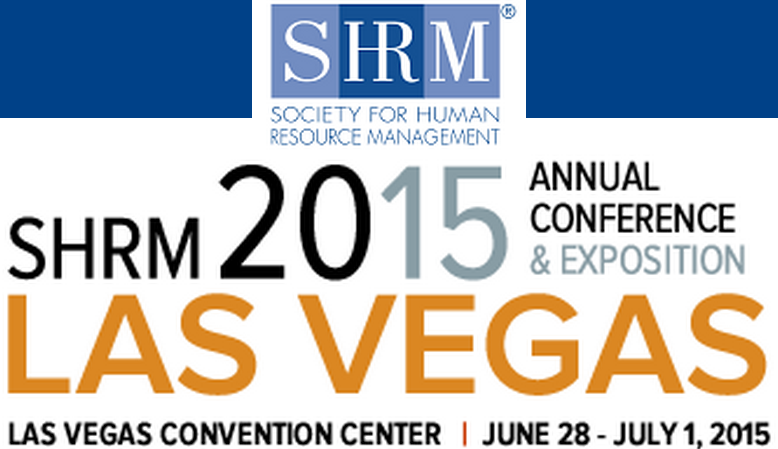 We are just a few days away from the SHRM 2015 Annual Conference and Exposition in Las Vegas. With over 200 sessions and presentations and over 600 vendors exhibiting in the conference hall, SHRM stands out as one of the largest HR events in the world. With so much going on it's unlikely that you'll be able to see everything at this event, so it's key that you plan out which sessions you want to target and which booths you're going to hit. Here's a quick list of what excites us most on this year's agenda. And don't forget, we'll be there too, so be sure to stop by the Recruitics Booth # 1012!
Here are just a few of the many SHRM 2015 sessions that we're looking forward to:
Groundhogs Aren't the Only Ones Who Can Predict the Future: Using Analytics to Improve Performance (Mon. 6/29 at 7:00am @ Westgate Ballroom B) – Presenter: Paul Karlzen of Catholic Health Initiatives
The Changing Nature of Work and the Worker: Four Global Trends Impacting HR Strategy (Mon. 6/29 at 10:45am @ LVCC N101) – Presenter: Gary Kushner of Kushner & Company
GLOBAL SESSION: Adidas: NWOW (New Way of Working – THE EVOLUTION (Mon. 6/29 at 2:00pm @ LVCC N210-212) – Presenter: Greg Tate of Adidas Group
We're Bringing Techy Back! (Mon. 6/29 at 2:00pm @ LVCC N228-230) – Presenters: Tim Sackett of HRU Technical Resources and Kris Dunn of Kinetix)
Understanding Metrics: How to Connect HR's Goals to Your Business' Strategy (Mon. 6/29 at 4:00pm @ LVCC N115) – Presenter: Ryan Kohler of ApplicantPro)
Intelligent Unemployment Claims Response: A Southwest Airlines Case Study (Tues. 6/30 at 7:00am @ LVCC N261) – Presenter: Bob Austin of Equifax and Kevin Minchey of Southwest Airlines)
And here are a handful of SHRM exhibitors recommend checking out:
ADP - Booth No. 2209
Aerotek – Booth No. 1906
CareerBuilder – Booth No. 2321
Dice – Booth No. 1506
iCims – Booth No. 1332
Jobsinlogistics – Booth No. 1113
Logjobs – Booth No. 2111
Namely – Booth No. 2710
Randstad Professionals – Booth No. 2527
With so many presentations and exhibitors at SHRM 2015, you should start planning your conference agenda now so you can see as much as you can! While you're planning, tweet us to let us know which sessions and vendors your most excited to see, and don't forget to stop by Booth No. 1012 to see us next week at #SHRM15!
Posted by Emily Tanner
Emily is the VP of Marketing at Recruitics. With over 8 years of industry experience, Emily has worked on both the client side and the business side of marketing, partnering with top enterprise customers on their talent acquisition and recruitment marketing strategies as well as developing inbound content marketing plans, paid advertising campaigns, lead generation initiatives for Recruitics. A true data nerd at heart, Emily finds joy in analyzing deep performance metrics and finding the story in the numbers. When not working on marketing strategies or in Excel documents, you can find Emily hanging with her husband and son and their 3 dogs.