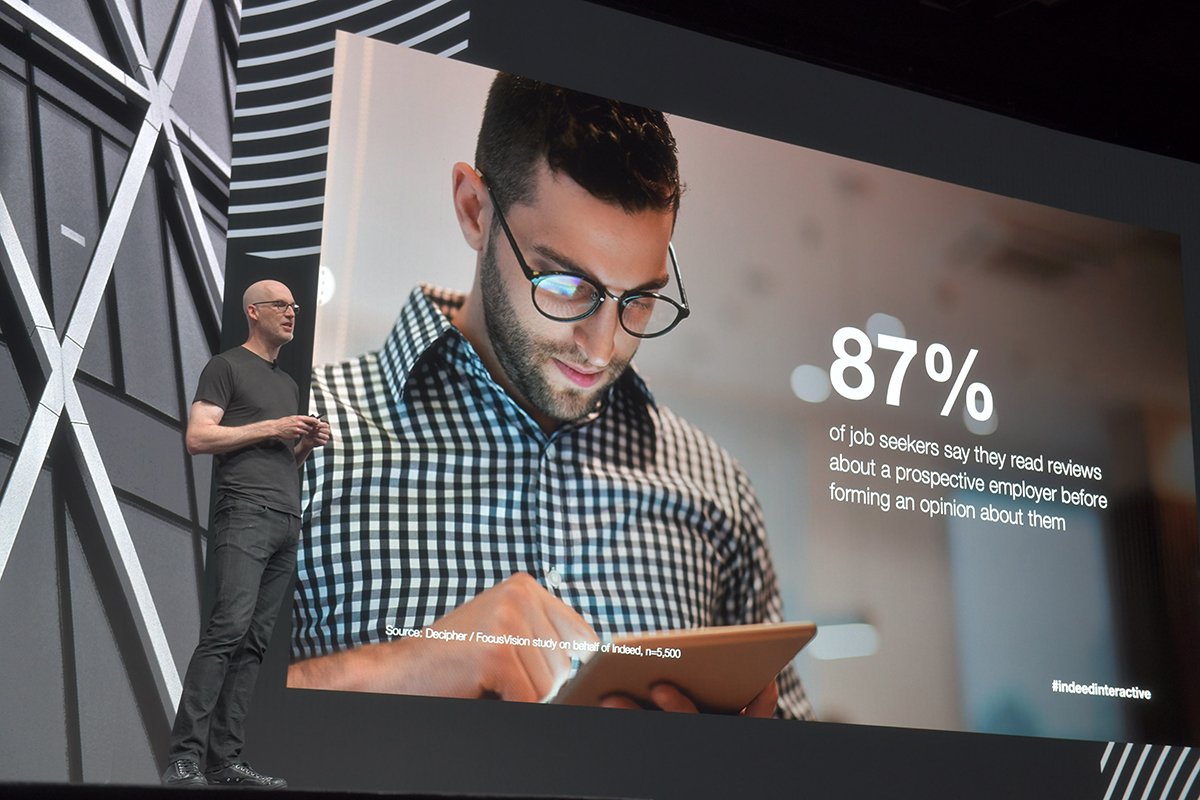 Talent acquisition and recruitment professionals from across the globe gathered in Austin, TX last week to attend Indeed Interactive 2019, held May 13-15. This year's event was one of Indeed's largest and most memorable yet, and the Recruitics team was there to participate in all the action firsthand.
Whether you couldn't attend or you just missed a session or two on your checklist, we've got you covered. Here are some of the most thought-provoking takeaways, summed up by the Twitterverse:
With so many jobs to choose from, employer brand and the strength of your online presence are increasingly important factors in the candidate decision-making process.
Authenticity in employer branding, storytelling, and candidate engagement can help you attract the right talent, improve candidate experience, and build positive relationships with employees.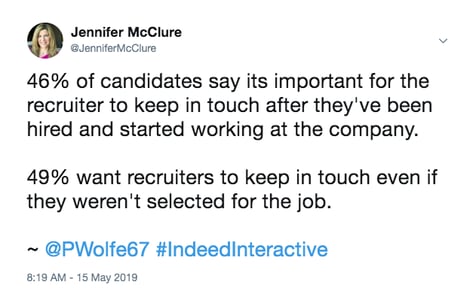 (via @JenniferMcClure and @Recruitics)
Indeed announced some exciting new projects and partnerships that had social media and conference attendees buzzing.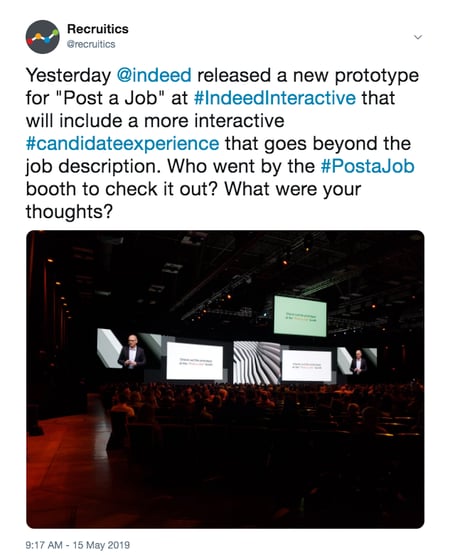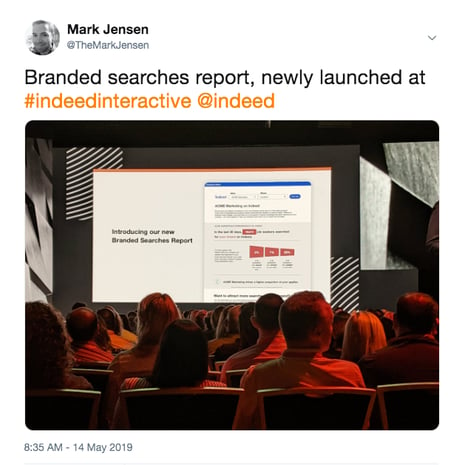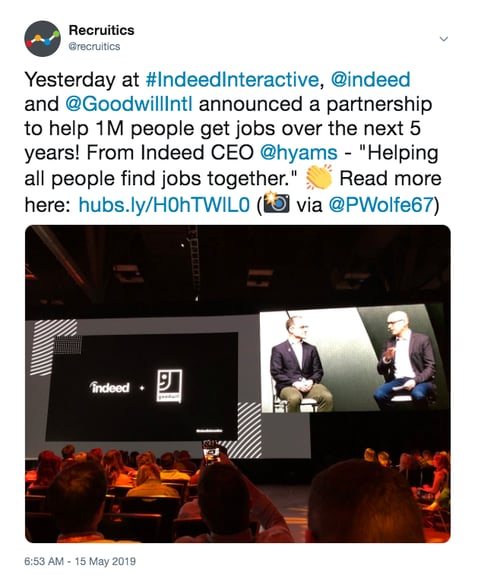 (via @Recruitics and @TheMarkJensen)
It would be almost impossible to cover all the impactful information covered at Indeed Interactive this year, but these are a few key points that stood out to us. Did we miss any of your favorites? Contact us here or connect with us on Twitter @recruitics to fill us in!
Posted by Emily Tanner
Emily is the VP of Marketing at Recruitics. With over 8 years of industry experience, Emily has worked on both the client side and the business side of marketing, partnering with top enterprise customers on their talent acquisition and recruitment marketing strategies as well as developing inbound content marketing plans, paid advertising campaigns, lead generation initiatives for Recruitics. A true data nerd at heart, Emily finds joy in analyzing deep performance metrics and finding the story in the numbers. When not working on marketing strategies or in Excel documents, you can find Emily hanging with her husband and son and their 3 dogs.