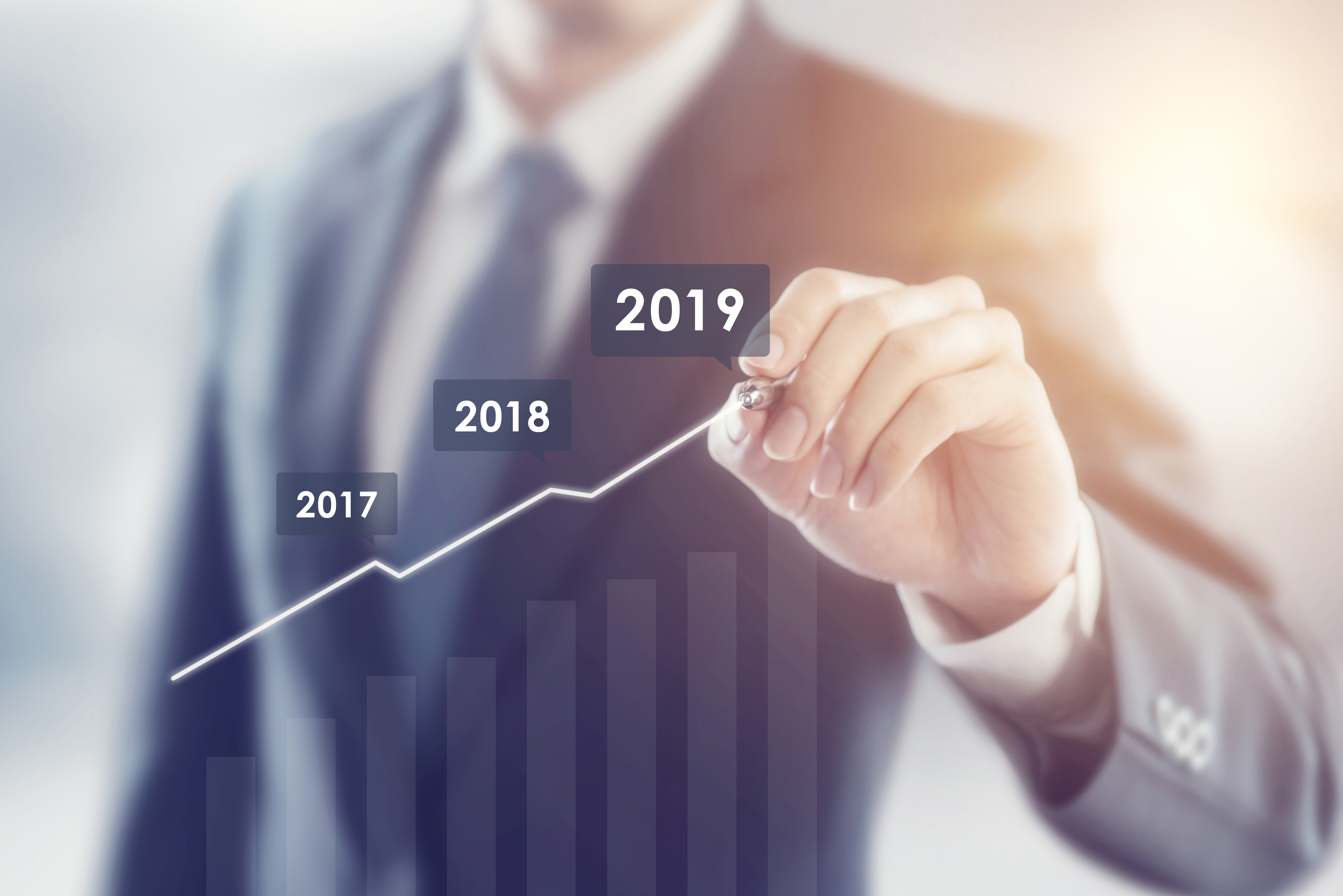 While the methodology for recruiting talent has changed drastically over the past 30 years from help wanted print ads to the evolution of the online job board, the most significant changes may have come in the past decade. The move to a marketing-based approach to recruitment (now known as "recruitment marketing") and the introduction of programmatic buying solutions have dramatically affected the way companies vie for talent.
With all that has changed, we thought it would be fun to take a walk down memory lane to look at the recruitment marketing evolution. Let's dive in!
Looking Back at Recruitment in the 1990s and 2000s
In the 1990s, major job boards like CareerBuilder, Monster and DICE were the primary online job seeker tools, though traditional classified newspaper ads were still holding strong. Then, in the mid 2000s, we started to see job aggregators, like Indeed and SimplyHired, emerge and take over, which pushed us more into the digital recruitment space.
In the late 2000s, we began to see more large job aggregators arise, like Glassdoor, as well as smaller niche job aggregators. This was also the time where social media recruiting came into the picture, especially with the professional networking site, LinkedIn.
By the end of the 2000s and the early 2010s, everything had changed. Recruitics entered the space during this time, introducing the world's first recruitment marketing analytics and programmatic job advertising optimization platforms.

With that, let's look back at the recruitment marketing evolution over the past 10 years.
A Decade of Recruitment Marketing Evolution: 2009-2019
July 2009 - Recruitics begins beta testing the recruitment industry's first programmatic job advertising technology based on algorithmic rules, and the first job-level analytics are tracked and measured for recruitment ROI, primarily for staffing companies and job boards.
February 2010 - Yahoo HotJobs is acquired by Monster.com for $225 million, though Yahoo HotJobs is closed down soon after.
March 2010 - ZipRecruiter, an online job posting distribution tool, enters the market.
June 2010 - Recruitics begins beta testing the first self-serve programmatic job advertising platform, which is now called Recruitics Action, for recruiters to manage their own recruitment priorities.
August 2010 - Jobs2Careers, an online job aggregator, enters the market.
September 2010 - Work4, a Facebook-focused social recruiting platform, enters the space.
May 2011 - LinkedIn goes public with their $350 million IPO.
July 2011 - TalentBin, a passive talent search engine, enters the market.
December 2011 - SAP buys SuccessFactors for $3.4 billion.
February 2012 - Oracle buys Taleo for $1.9 billion.
May 2012 - Recruitics makes it official with the launch of their brand and their first office in CT. This is also the launch of the industry's first job-level analytics platform with cost specifically for recruitment advertising, called Recruitics Insights. This pioneers the talent acquisition technology of programmatic job advertising and recruitment marketing analytics.
September 2012 - Recruit Co. acquires Indeed.com at an estimated $1 billion.
February 2013 - A SilkRoad study names Indeed as the #1 external source of hire for employers.
October 2013 - Dice.com acquires getTalent.
January 2014 - Appcast, a pay-per-applicant (PPA) job aggregator, enters the market.
February 2014 - Monster.com acquires TalentBin, LinkedIn acquires Bright.com for $120 million, and SEEK Ltd. acquires JobStreet.com for $523 million.
June 2014 - Mobolt is acquired by Indeed.com.
January 2015 - Recruitics develops Recruitics AMP, an automated marketing platform that uses market-level goals and supply and demand data for candidate acquisition.
July 2015 - Recruitics expands internationally with the opening of their UK office. Also, TextKernel is acquired by Monster.com.
April 2016 - ClickCast, a programmatic job advertising distribution platform by Appcast, is introduced to the market.
June 2016 - SimplyHired.com shuts down and is acquired by Indeed's parent company, Recruit Co. Also, Monster.com acquires industry startup, Jobr.
August 2016 - Randstad acquires Monster.com for $429 million, and the first voice-based job search abilities launch on Amazon Echo with ZipRecruiter partnership.
September 2016 - Recruitics releases the industry's first slot automation and management tool, Job Slot Optimization, within their programmatic job advertising platform Recruitics Action.
October 2016 - Recruitics introduces Recruitics REACH, an advanced programmatic job advertising platform that delivers applicants based on a CPA goal and distributes jobs to a network of over 10,000 job sites.
December 2016 - Microsoft officially acquires LinkedIn for $26.2 billion.
February 2017 - Facebook launches a new job board.
May 2017 - Google announces the launch of a new job search engine, Google for Jobs, in the US.
June 2017 - Recruitics launches the industry's first FREE recruitment marketing analytics dashboard. Also, Beyond.com, The Career Network, rebrands itself as Nexxt.
July 2017 - Google launches Google Hire in the US, a new recruiting app and applicant tracking system (ATS) that integrates with G Suite. Also, RealMatch partners with the network of newspaper publishers Gannett, which was previously partnered with CareerBuilder.
August 2017 - Indeed acquires Interviewed.
September 2017 - McClatchy, a network of newspaper publishers, moves from CareerBuilder to Recruitology.
October 2017 - Gatehouse Media, a network of newspaper publisher sites, moves partnership from Monster.com to ZipRecruiter.
December 2017 - ZipRecruiter acquires JobBoard.io.
January 2018 - Indeed releases major industry changes to the job seeker experience. Also, iCIMS acquires TextRecruit.
June 2018 - Glassdoor gets acquired by Recruit Co. for $1.2 billion.
January 2019 - Recruitics announces the movement to Programmatic 2.0 as part of their proprietary methodology to strategic marketing - The Four Pillars of Talent Attraction.
February 2019 - Jobvite receives investment of over $200 million and acquires three recruitment start ups - Talemetry, RolePoint and Canvas.
The Next 10 Years of Recruitment Marketing
While we have no real way of knowing what the future holds, we are starting to see trends that we can presume will take over the next decade of recruitment marketing.
The hiring landscape for top talent is more competitive than ever, driven by lower unemployment rates and the emerging skills gap. Smart companies have finally started to realize that recruitment is the core to the success of any business.
"To win in the marketplace you must first win in the workplace."
- Doug Conant, CEO of Campbell's Soup
Not only is there this renewed focus on recruitment as a business success factor, we've also seen major technological advancements which will only continue. From increased cloud-based solutions and aggregated data platforms, to machine learning and artificial intelligence, we expect to see the next 10 years of recruitment continue to steer towards automating as many of the manual recruitment processes as possible so that HR and talent acquisition professionals can really concentrate on what's important - attracting and hiring the best talent possible.
--
Want to receive more great content like this straight to your inbox? Subscribe to our email newsletter today.
Posted by Emily Tanner
Emily is the VP of Marketing at Recruitics. With over 8 years of industry experience, Emily has worked on both the client side and the business side of marketing, partnering with top enterprise customers on their talent acquisition and recruitment marketing strategies as well as developing inbound content marketing plans, paid advertising campaigns, lead generation initiatives for Recruitics. A true data nerd at heart, Emily finds joy in analyzing deep performance metrics and finding the story in the numbers. When not working on marketing strategies or in Excel documents, you can find Emily hanging with her husband and son and their 3 dogs.