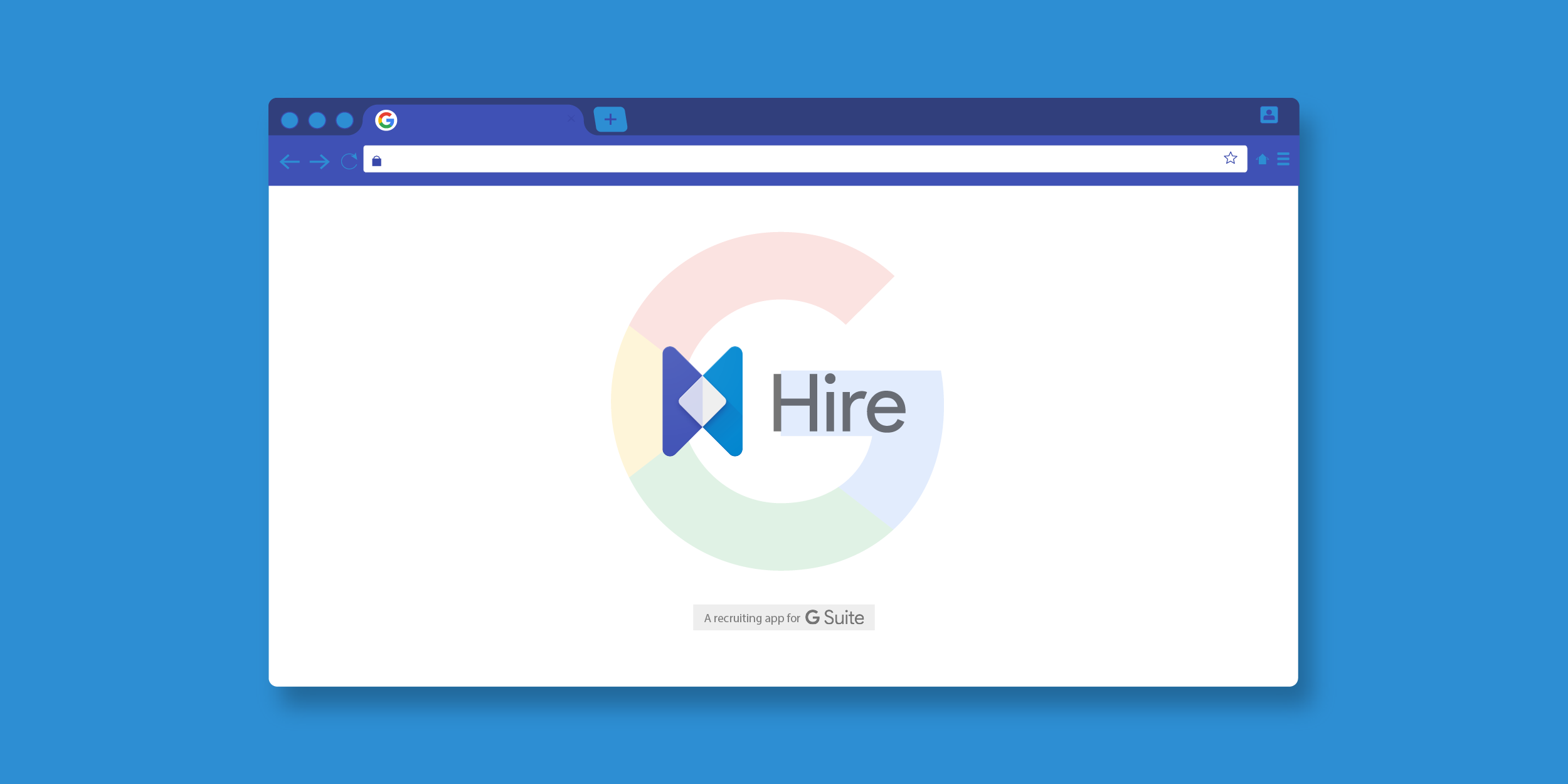 Last week, Google announced plans to sunset Hire by Google, their cloud-based ATS solution, only two years after its official launch. Given the short tenure of this product, a lot of speculation has been swirling about why exactly this decision was made, what it means for both Google and the recruitment industry as a whole, and what exactly is going to happen next.
Why is this happening?
To be honest, no one's really sure. Google's official statement is that "while Hire has been successful, we're focusing our resources on other products." They have seen success with the product, which was originally intended to be optimal for small to mid-size businesses, and had just announced plans to expand their enterprise offering at the beginning of the summer. So why sunset it now as it's gaining momentum?
While we may not have a confirmed explanation, there are a few important factors surrounding Google and Hire that could have motivated the decision:
Google + Bebop
This decision comes in the wake of Diane Greene's departure as Google Cloud CEO, which the company announced this past November. Greene came to Google in 2015 with the acquisition of Bebop, the platform that Hire by Google was built from. Some have speculated that the purchase of Bebop was made in order to secure Greene for the organization. Once she left, it would make sense that Hire, which was originally her pet project, would eventually shut down as well.

Google for Jobs monetization
Since the launch of Google for Jobs a little over two years ago, many have been waiting to see if and when Google would move to monetize the tool. The search power behind it has created huge waves and the potential for real industry disruption in talent acquisition and recruitment. It's possible that the reallocation of resources from a "small potatoes" SaaS product to the side of the business better aligned with Google's overall revenue generating model (search and ads) marks the beginning of a larger plan. Was the sunsetting of Google Hire a first step in pivoting Google for Jobs into a platform that can be monetized? Only time will tell with this one.
Antitrust issues
On the topic of Google for Jobs, Google has been facing antitrust complaints from the EU by competitors in recent months. In a letter sent to the EU competition commissioner, 23 job board sites in Europe called for a temporary order against Google, claiming the company unfairly positions and prioritizes their Google for Jobs widget within search results. It's possible that with the negative attention this antitrust suit is bringing, Google decided to overcorrect and squelch the "dominance" rumor mill by cutting one of their ties to the recruitment industry. Hire was doing well, but wasn't a massive revenue generator for the organization in the overall portfolio. Why risk years of potentially expensive antitrust lawsuits for a tool that hasn't yet proven its staying capacity? Perhaps they decided it would be better to cut out a potential source of additional controversy and focus their presence in the recruitment industry on Google for Jobs.
What does this mean for Google and the recruitment industry?
When Hire was first announced, many in the recruitment space assumed that it was Google's first big move towards industry domination -- connecting the dots between GSuite and Google for Jobs. An ATS with priority job distribution via the gateway to the internet? Heads were spinning at the perceived implications. But the fact of the matter is that this theory doesn't entirely gel with Google's business model. Google leads with innovation, trying and testing products throughout multiple functions of the organization. Google has seen a number of different products and offerings get off the ground only to shutter within a short period of time; however, those are normally free-use offerings (Google+, Inbox by Gmail, Google Hangouts), not their revenue-building SaaS products.

While customers may be reeling at the news, you'll hear a sigh of relief from other ATS software providers, namely small business centered platforms. When Hire by Google was first announced, it was believed that it would take out some of the smaller competition just with the power of having the Google name behind it, not to mention the ability to prioritize search rankings and distribution. Removing a major player from the space will create breathing room for competition that will allow the smaller ATS offerings to step up and have a wider presence.
What happens next?
If your company currently uses Hire by Google, there's no need to panic (yet). Google has confirmed that they will honor their existing SLAs until September 1, 2020, at which point the product will be shuttered. All customers will continue to have access to the platform until September 1, 2020 or the end of their contract, whichever comes first. Customers whose contracts end before the shutdown date will have the option to extend their contract up to the September date at no additional cost.

Not only that, but Google has also announced that there will be no charges at all to current customers for standard usage of Hire up to the end date. This gives customers just over a year to scout and secure a new ATS solution. Google has committed to continuing with free data exports until the shuttering date to ensure smoother data transitions as customers move off the platform, and they're offering contract cancellation at any time with no penalty or additional charges. Check out the official Sunsetting Hire by Google FAQs for more information.
--
Are you a current Hire by Google customer looking for support in navigating this tricky transition? We'd love to help!
Posted by Jillian Einck
Jillian Einck is VP of Brand & Creative Development at Recruitics. She has seven years of experience in the world of branding, marketing communications, and design. From the world of private clubs, to healthcare, to now recruitment marketing, she has effectively utilized her obsessive attention to detail by channeling it into creative and successful marketing campaigns across a variety of platforms and communications channels. Jillian earned her Bachelors of Arts from San Francisco State University in Theatre Arts in 2006. She spends her free time with her husband and young daughter, reading, watching classic movies, and baking elaborate desserts that she frequently finishes eating in a single sitting.