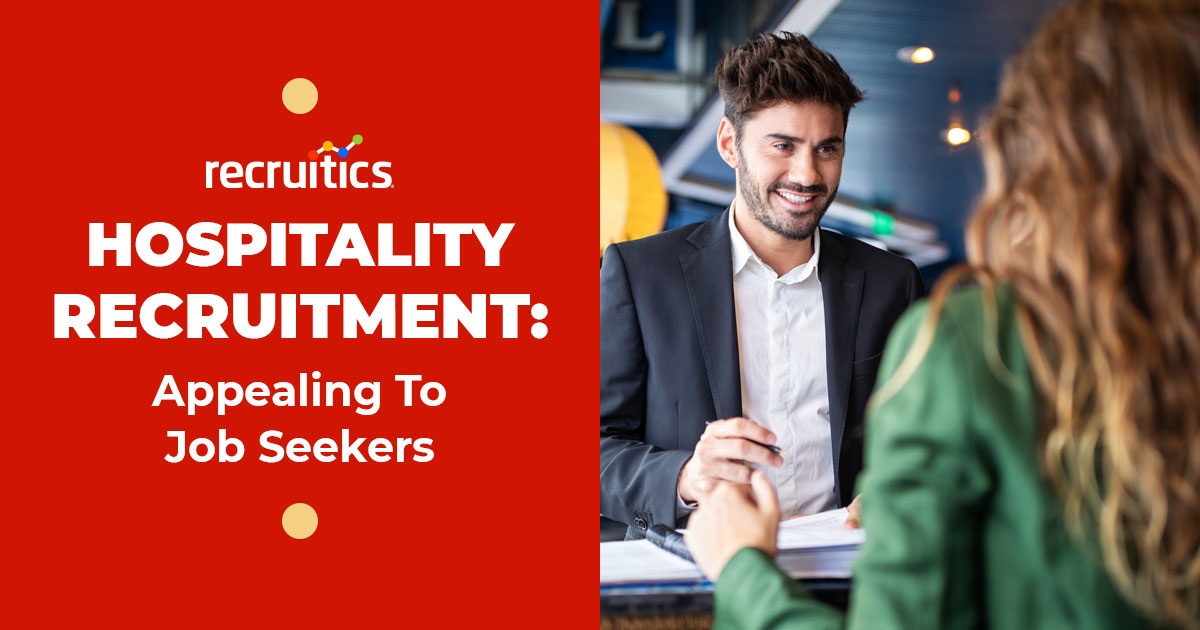 The hospitality industry is experiencing a boom, which means ample opportunities in the market for job seekers. However, many job seekers are re-evaluating their motivations for rejoining the workforce or certain industries based on benefits and working conditions.
On top of this, for hospitality employers, hiring for customer service roles can be challenging – especially with the demand for new workers intensifying competition across the board.
Because of this, recruiting teams in the hospitality industry should consider updating their hiring strategies with new tactics to win top talent, especially ahead of the high-volume hiring season. Read on to learn more for tips on how to do so.
1. Flexibility With Schedules
The hospitality industry often involves long working hours, back-to-back shifts, a constantly changing environment, work on weekends and holidays, etc., making it hard to find talent to fill the roles.
A big issue the industry has faced in the past is employees being overworked and underpaid, which leads to many employees leaving their position for better opportunities – or leaving the industry altogether. Many candidates don't want to be taken advantage of and are seeking opportunities where they are appreciated and valued.
One way for companies to update their recruitment strategies and attract job seekers is to offer flexibility with schedules. A report from Caterer shows that 40% of hotel employers say the number of people requesting the right to work flexibly has increased in the last three years. This showcases how the motivations of job seekers in the hospitality space have changed and how this benefit can be a deciding factor when choosing an opportunity with a company.
Also, the industry can easily be burnt out (due to the nature of the work), so flexibility allows employees to take time off and maintain a good work/life balance – since having a work-life balance is also an important benefit for many job seekers. Flexibility when building schedules also helps increase productivity, motivation, morale, loyalty, and retention.
If a company is going to implement more flexible work opportunities, a great place to start is working with candidates before they're hired to establish a work schedule that fits their needs. Also, when planning recruitment advertising efforts, adding the benefit of flexibility is a great selling point. Since many roles in the hospitality industry cannot be done remotely, this is a way to stand out from the competition.
Tip: Along with flexibility with schedules, many restaurant groups have also implemented tip sharing or have increased their hourly wage to incentivize their employees and attract more candidates into hospitality. When employers are upfront about compensation and flexibility (especially when advertising their open roles), they're more likely to improve application rates and increase efficiency in the hiring process.
2. Career Growth
With attracting new workers in the hospitality industry becoming a major challenge, companies are seeking employees who are dedicated and willing to grow their skills. This is great for job seekers seeking roles at companies where they can see themselves grow and advance their careers.
This is why showcasing opportunities for career advancement and training opportunities is essential.
Companies should share in their recruitment efforts that they value mobility in the company. Making a clear employment path enables employees to grow and see a future for themselves within an organization. For example, showing job seekers how they can transition from a front desk position to leadership positions can be attractive, especially if they're looking for a career they can flourish in.
Not only does career development increase employee motivation and productivity, but it also helps attract top talent and shows how much a company values its team members. It also gives employees something to look forward to and work towards, allowing them to feel fulfilled in their careers and find value in their work.
3. Create an "Employee First" Culture
As mentioned above, job seekers are focusing on other factors to ensure a company is the right fit, and one of the major motivators is the company culture.
Investing in company culture is one of the best investments a company can make. People want to work in an environment where they feel valued and represented, and one way to ensure this is happening is by focusing on culture. A great culture also helps motivate employees because they feel as though they are a part of something bigger. This is a valuable benefit to many job seekers and can lead to them being more fulfilled in their careers.
When a company invests in its people and culture, they create community and bring like-minded people together to work towards a common goal. A community helps build trust and loyalty, which gives employees a sense of belonging and a reason to stick around. With the hospitality industry notoriously harder to work in, having a community to lean on and be a part of is essential.
Culture can attract high-performing people, increase employee morale, and create united teams. Also, candidates want to work for a company that values its people, which can lead to engagement and help the candidate and employee experience.
Companies should look to their employer brand and EVP and audit them to see if they align with their culture and values. If not, recruitment professionals should consider updating their brand to reflect their authentic culture.
If a company's employer brand, EVP, or culture does not match what was shared with a candidate in the hiring process, it could lead to turnover. Ensure brand and EVP are updated to reflect the current culture to increase the likelihood of retention of top talent.
Tip: Employee-generated content is a great way to showcase culture to job seekers when they're looking for opportunities at a company. This allows job seekers to get a feel for what it is like to work at a company and learn what makes it different. This allows companies the ability to distinguish themselves from other restaurants, hotels, etc. in the market.
4. Re-evaluate Job Requirements
If companies have not audited their job descriptions and requirements, now is an excellent opportunity to do so.
The importance of well-written and transparent job descriptions has increased exponentially during the pandemic. The best job descriptions are ones where job seekers can envision themselves at the organization and understand all the requirements it takes to be successful in the role. These job requirements can range from drug testing, levels of education, screening questions, and more. However, an overly demanding job description filled with unnecessary requirements can drive away skilled candidates.
Job requirements should include the most important skills or qualities job seekers must have or should learn to perform the job duties. If the role a company is hiring for has too many unnecessary requirements, it could deter qualified candidates from applying and shrink the already competitive talent pool.
For example, some food service jobs are entry-level positions (such as a cashier or barista), and a bachelor's degree might not be necessary or revaluate drug screening for restaurant workers and background checks/credit checks. Employers should take time to assess their positions, identify "must-have" or "nice to have" requirements, and reflect that in the copy. If the requirement is truly not necessary to be successful in the role, consider cutting it!
Companies might be surprised to learn how eliminating non-critical requirements can open the talent pool exponentially, without compromising the quality of the applicants.
Tip: Experience matters. Candidates don't necessarily need to meet all requirements to be considered for a job, especially in hospitality positions. Experience or candidate potential will be much more valuable than certifications, and soft skills (such as critical thinking, active listening, and creative problem-solving) can be more important than other requirements on a job description.
Moving Forward
With the industry entering a busy season, hospitality employers need to begin ramping up their recruitment efforts early to ensure they're recruiting and retaining top talent.
If your company is looking to partner with an agency to help update recruitment strategies, reach out to Recruitics today!
Posted by Katherine Rose

Katherine Rose is a VP of Sales at Recruitics. Kat is an expert in account development and market penetration, as well as being an expert in recruitment solutions, campaign ideation and strategy, and delivering impactful product recommendations. She is skilled at managing stakeholder and client satisfaction, consistently exceeding expectations and goals and producing a winning scenario for all involved. Outside of work, Kat loves to travel and explore new cultures, and when she has time she writes.