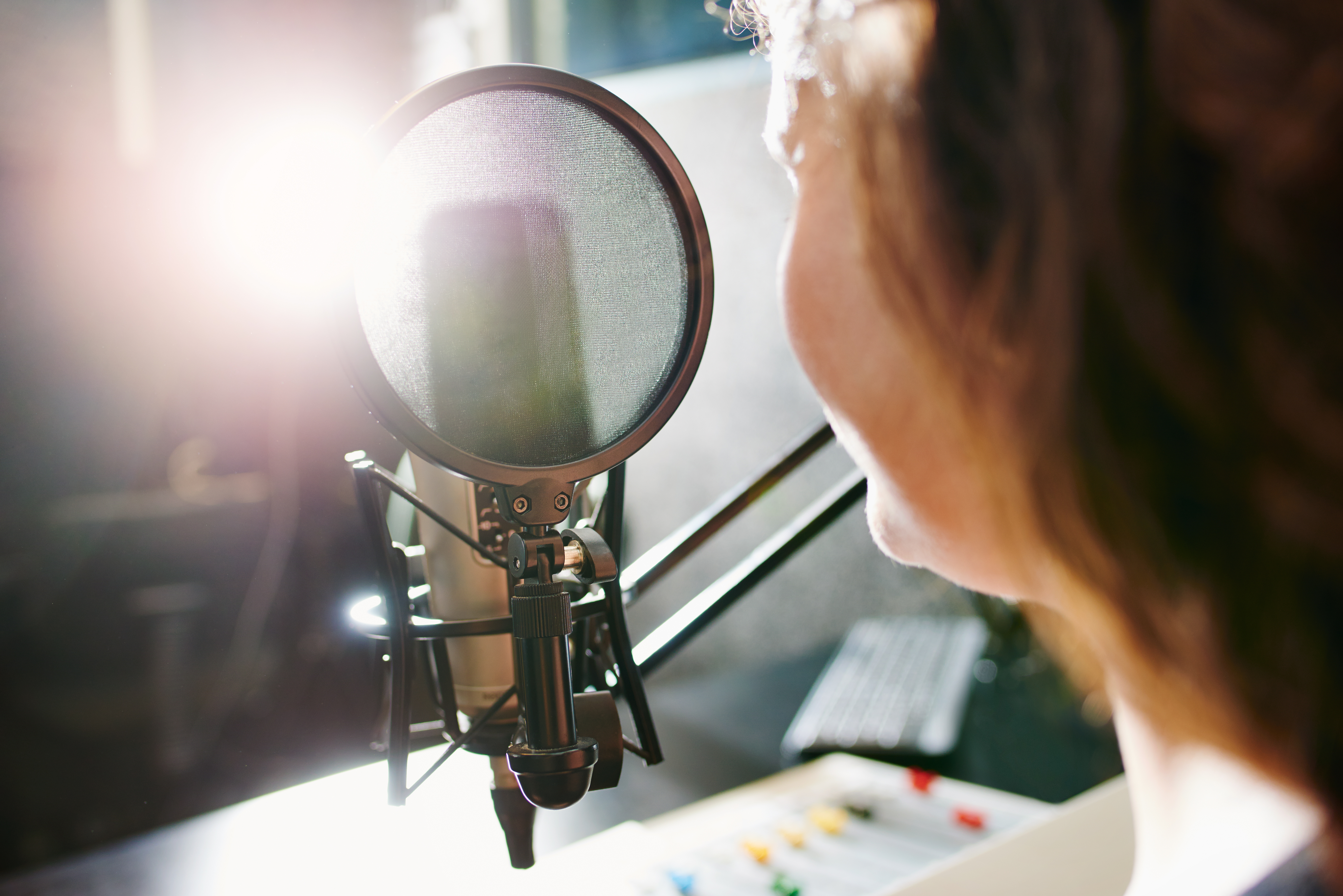 How do you listen to podcasts? Whether you listen while you commute or travel or you listen during your workday or lunch break, podcasts are an engaging and time-efficient method for acquiring relevant information easily. The recruitment marketing industry is constantly evolving with trends and news, and podcasts are a great way to stay informed. So, which recruitment marketing podcasts should you listen to?
We know your recruitment marketing goals are wide and varied, so we've included a variety of podcasts for you. From employer branding and recruiting best practices to industry news and recruiting technology, we've covered it all!
Stay up to date with these recruitment marketing podcasts that you should listen to:
Chad & Cheese Podcast -- the self-described, "HR's most dangerous podcast" -- is one of the most well-known and followed podcasts in the industry. It combines breaking news with strong opinions that dive into all aspects of HR.
Hire Power Radio Show challenges conventional talent acquisition and sits down with unique guests who share the exceptional ways they win critical hires.
The Talent Cast urges their listeners to "throw off the shackles of conventional recruiting and employer brand thinking."
Crazy and The King

explores the often ignored aspects of D&I that we all should be talking about.

The #SocialRecruiting Show discusses HR, talent acquisition, recruitment, employer branding, sourcing, diversity and inclusion, recruitment marketing, and more.
Recruiting Brainfood reviews everything from AI, future of work, recruitment agencies, diversity & inclusion, gig economy, recruiting technology, workplace culture, and more.
Capital H brings you the latest insights, research, and learnings on the shifts happening in the workforce, workplace, and the nature of work itself.
Nine to Thrive HR sits down with HR experts on everything talent acquisition, analytics, engagement, retention, and development.
Digital HR Leaders examines how the HR industry is moving into a world of digital and what that means for HR professionals needing to become more data-driven and digitally literate.
Hiring On All Cylinders discusses recruitment's important conversations with expert TA professionals.
Secrets of Staffing Success shares tips and best practices on the staffing and recruiting industry.
The Staffing Show sits down with the industry's top executives and thought leaders to deliver "tools, tips, and tactics" on the staffing and recruiting industry.
Talent Talk speaks with CEOs, VPs, Executive Directors, and more on the importance of company culture.
The Future of Work

sits down with "the world's top business leaders and authors to get their perspectives on" employee experience, workforce trends, diversity and inclusion, data and analytics, careers and jobs, and more.

Recruiting Future interviews thought leaders who are influencing and changing the recruiting, recruitment marketing, and HR technology industries.
@leaderspotlight highlights leaders and innovators that are influencing the future of work.
RecTech Podcast examines how industry executives, vendors, and recruiters use technology to hire talent.
Science 4 Hire has honest talk and practical advice on all things talent assessment from which tools to use to latest trends.
IN PURSUIT from Glassdoor interviews extraordinary people about their professional lives and their thoughts on leadership, businesses, the nature of work, and more.
21st Century HR explores how modern practices can improve businesses.
Let's Fix Work begins with the motto "work is broken" and dives into the tools everyone needs to fix it.
Talent On the Rise interviews CHROs, Chief People Officers, and VPs of Talent on how to make talent a priority, the future of talent, how to get a seat at the table, and more!
And, here are more talent acquisition podcasts for your convenience.
Now that you have some interesting and informative podcasts to keep your ears busy, discover more recruitment marketing resources for great talent acquisition and recruitment marketing content with conferences, books, and more! In the meantime, we hope you enjoy your new go-to podcasts.
Have any other awesome recruitment marketing podcasts we should add to the list? Share them with us on social or email us at content@recruitics.com.
---
You can view additional recruitment marketing resources like eBooks, Case Studies, Checklists and more here or below.
Additional Recruitment Marketing Resources:
Get these resources delivered straight to your inbox by signing up for our recruitment marketing newsletter today. Ready to learn more about Recruitics? Contact us today.
Posted by Kristen Stephens

Kristen is no longer with Recruitics. During her time with us, she was a Copywriter, where she put her passion for creative thinking, employer brand, and recruitment marketing into every project. A graduate from UC Davis with an English major and Linguistics minor, she is a true lover of languages and grammar with a fascination for how syntax and diction can influence brand voice. Her diverse portfolio includes digital copy, print, ad, short-form, long-form, blog, and social media. In her spare time, she can be found writing, reading, hiking, and spending time with her nieces and nephew.