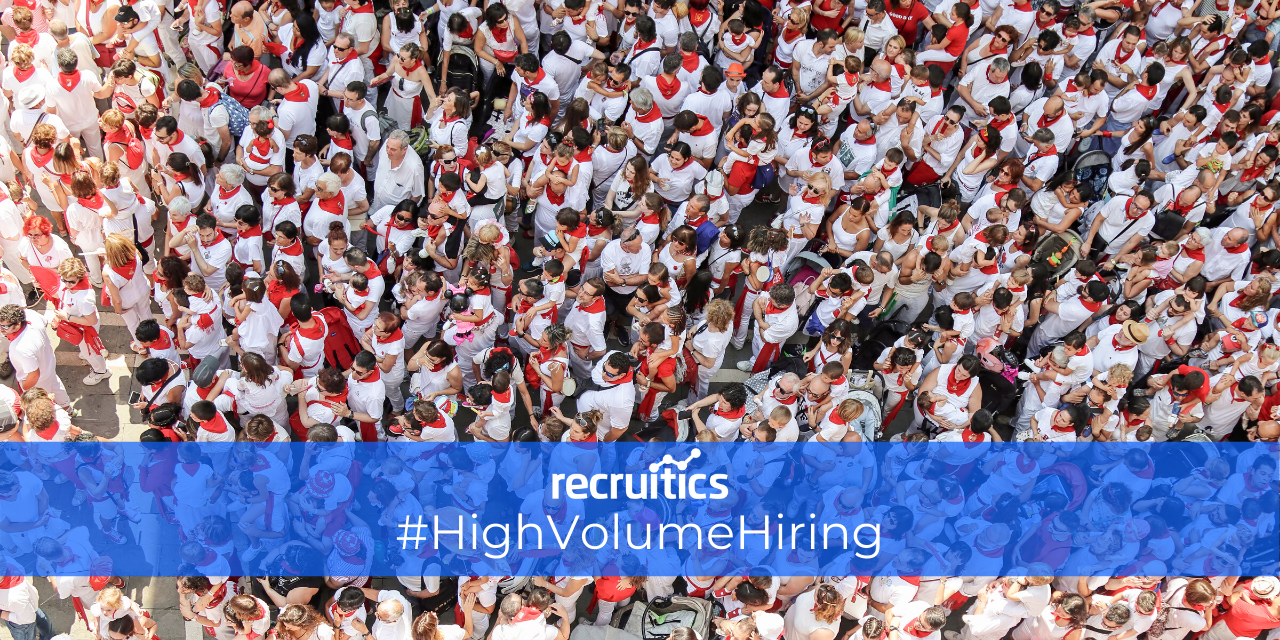 Just like the seasons, some events (like a global pandemic) sometimes preclude a large influx of hires to help support initiatives. Whether you're opening business back up after a shut down or preparing for holiday and seasonal consumer demands, there are several approaches and tips to ensure you can be successful in your high-volume hiring push.
Before any major talent acquisition or recruitment initiative, pre-planning can help ensure success. Here are four best practices to consider when preparing for your high-volume hiring campaigns:
Optimize Job Titles & Location in Your Reqs
When you're ready to post your job, determine if your ATS (Applicant Tracking System) allows you to post only one or several requisitions per job (because multiple requisitions per job can help produce more applicants for high-volume hiring needs). If you are limited to only one requisition, ensure the role has all the job title and description keywords and locations that will maximize reach and impact for your job. With more than one requisition, test different keywords to discover which performs better and to ensure the best posting is getting the most applicants.
There are a number of great tips and tools to use to analyze and optimize your job titles and job locations for best results when it comes to high-volume hiring. Here are just a few to get you started.
Google has a handy tool to test how popular a certain title is or the amount of traction a certain title can generate. It even allows you to compare different keywords and see which one will generate more interest. You can also determine how each will perform given the state or most popular location. This is a great tool, especially when trying to test out a new job title or comparing it to one previously used.
Before launch, search on Indeed for your job titles and locations to gauge your competition and see if the keywords used in your job title are relevant to the job search. We also recommend setting alerts to understand the types of jobs recommended to job seekers searching for your type of role.
Featured Resources:
When posting your role on Indeed or ZipRecruiter, you can also add the option of including it with an Easy Apply solution. Instead of inputting all their applicant data into the ATS (a much longer process), candidates can simply apply for the job with a few quick and easy steps. However, be aware of some downsides to Easy Apply solutions:
The candidate's application will "live" within a recruiter's email and/or within the vendor's dashboard and not your ATS.
Some companies require that candidates fully complete an application to be considered due to legal regulations, so you may need to ask applicants to then complete the full application in your ATS even after submitting through the Easy Apply solution.
Featured Resources:
Use Programmatic Job Advertising
Sometimes the burden of posting a high volume of jobs across many different job sites can require a lot of time and resources.Programmatic job advertising is an excellent option to distribute tons of jobs across hundreds of job sites and be efficient with a specific budget and large goals.
Featured Resources:
Try SMS Text Message Blasts
Another tactic that has proven to be successful in high-volume hiring is SMS text message blasts which vendors like Nexxt offer. You can send targeted text blasts to individuals that have opted in to text alerts based on zip codes or regions. A highly encouraged practice is to do deeper research on the location of the hiring by asking local recruiters in your company or local employees to figure out where workers routinely commute from. Targeting relevant zip codes will maximize the campaign's effectiveness. You want to ensure you are reaching an audience that is near the place of work or close enough that they are willing to commute.
Featured Resources:
These recommendations don't have to be singular—in fact, they shouldn't be! Using a combination of some (or all) can be a great way to improve your applicant volume and quality for high-volume hiring.
Have you run a successful high-volume hiring campaign? Let us know on Twitter or comment below what worked for you and your company. Need help? Give us a shout!
---
Additional Resources: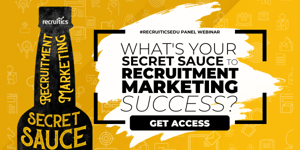 Posted by Ivan Vega

Ivan Vega is no longer at Recruitics. During his time with us, Ivan gathered data from a variety of sources to provide clients with insights in all aspects of recruitment marketing, leveraging a gamut of different technology tools into productive dashboards and reports. He and his wife share their household with two adopted cats and a bulldog named Winston. When he's not knee-deep in analytics, he enjoys maintaining his retro video game collection, following the Overwatch League, and cooking.